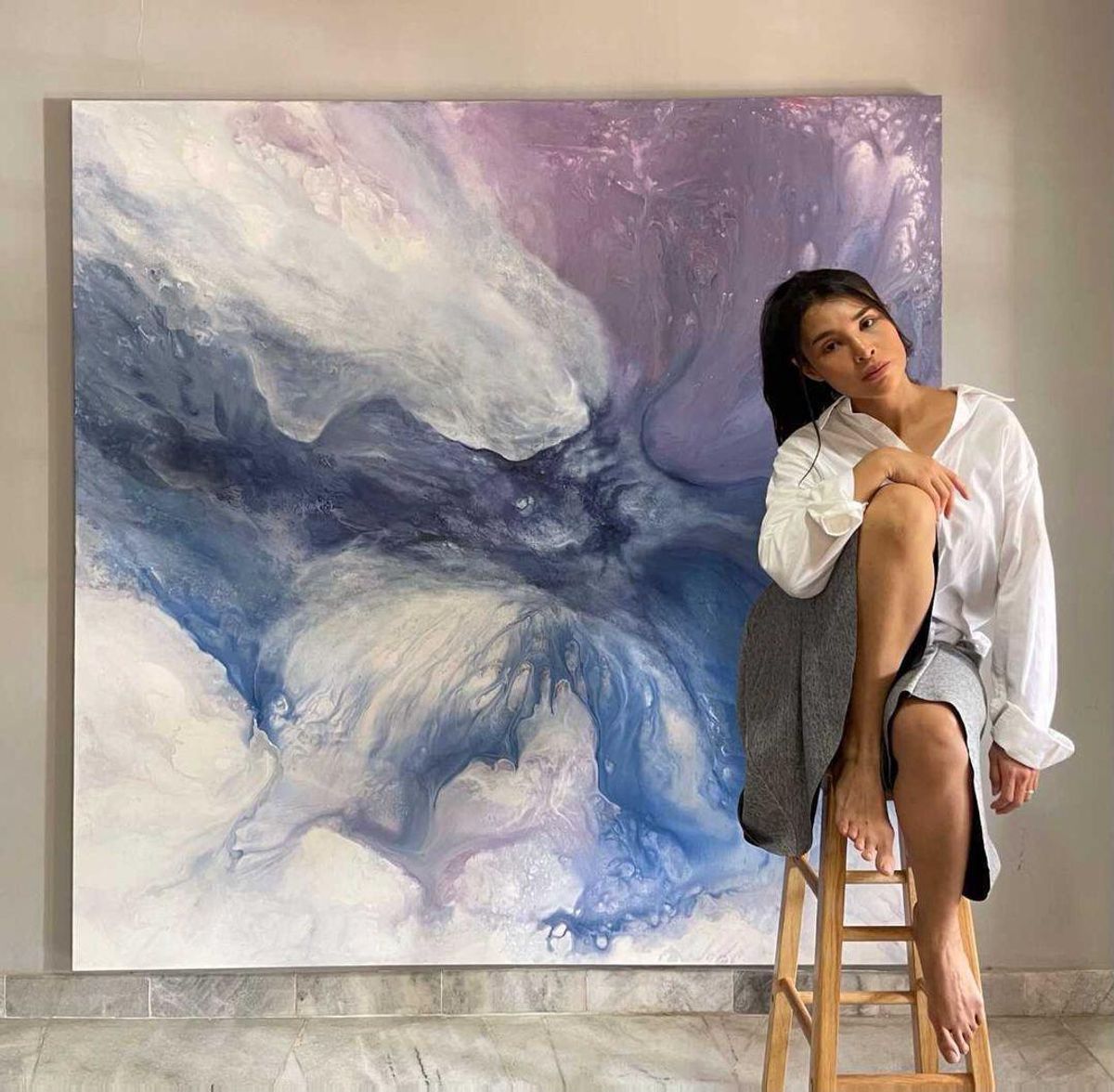 Ejan Ahmad is one of the participating artists in this current virtual art exhibition "2020 - 2021 : What's Your Story?" Hails from Ipoh, Perak, Ejan Ahmad has participated in a few exhibitions with Inner Joy Art Gallery since 2019.
Besides being known as an abstract artist who is so skillful in her pouring art techniques and harmonious colour palette, Ejan is also a cabin crew with one of the airlines in Malaysia.
So, what's her story? Since she's a cabin crew who is also a fine art artist in Malaysia, how was she impacted by the global pandemic and what's next for her? Here's a short interview where we explored all of these questions and more with Ejan Ahmad.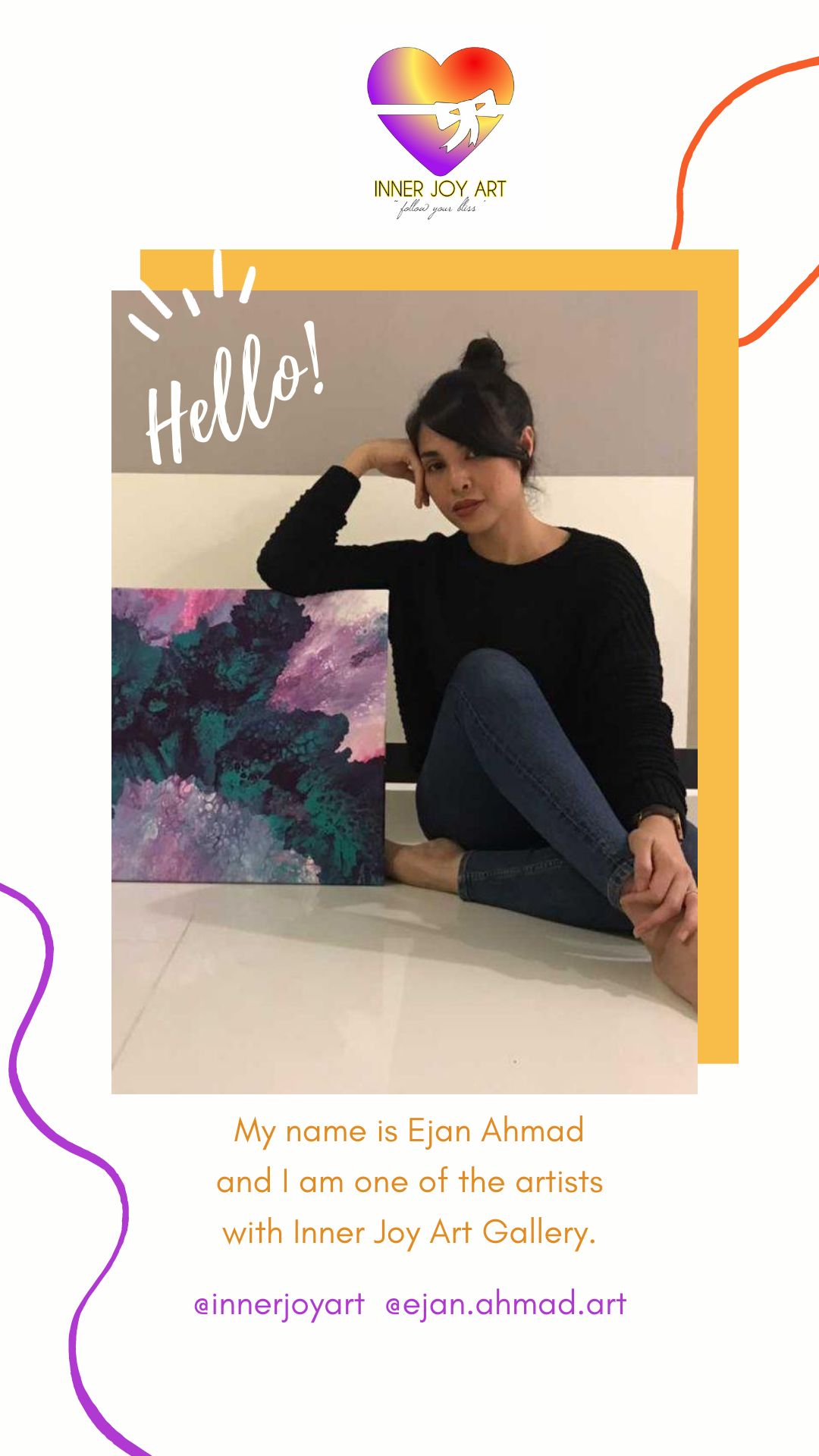 1. When did your love for art start?
I love art since I was little but I never got the chance to attend any art schools or art workshops.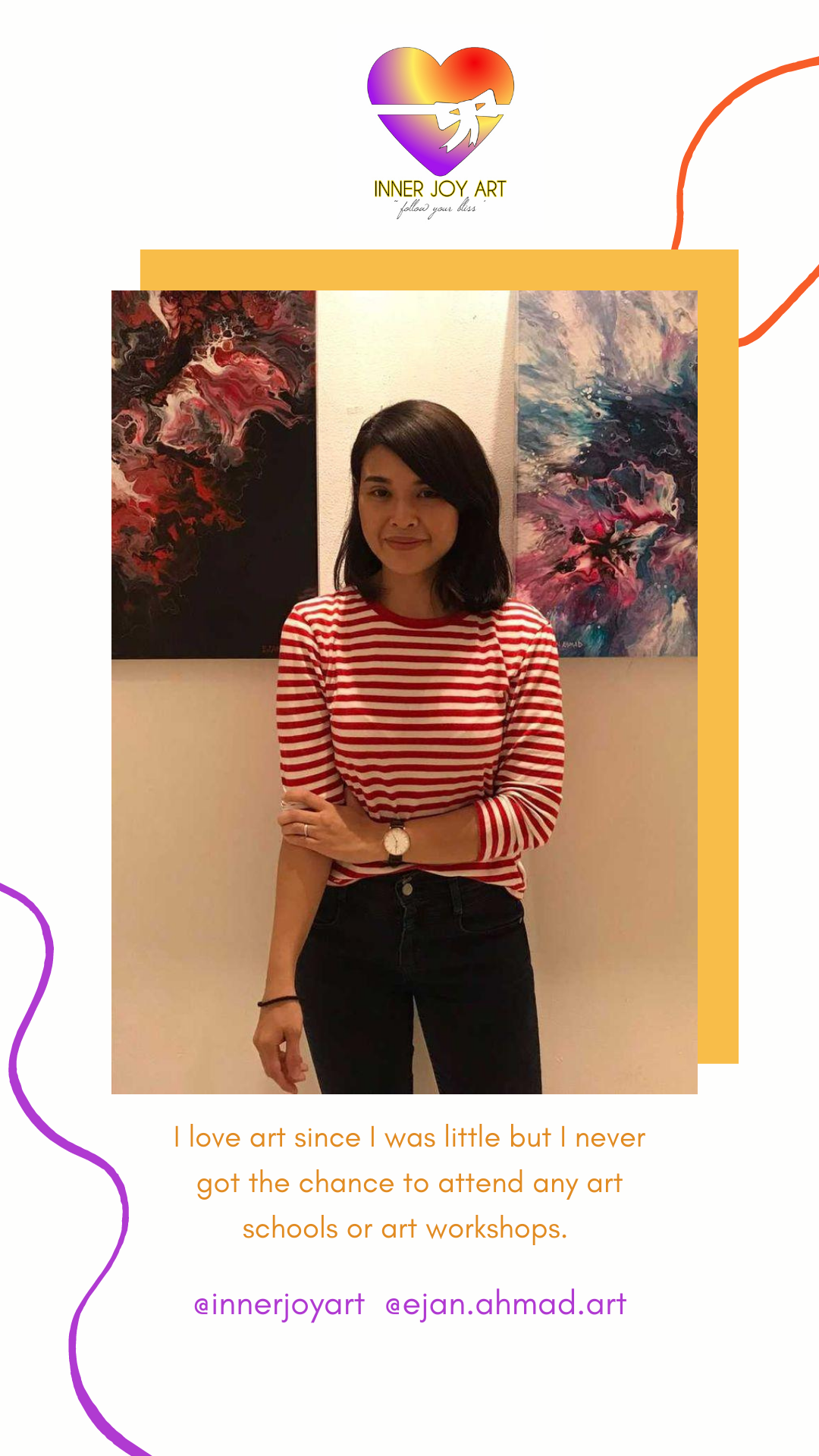 2. When did you start drawing and painting?
I started drawing and painting when I was in primary 2, and my drawings were always displayed at the billboard every single week by the school teachers! Then, I didn't think much of it and just let it be.
In 2017, I revisited my passion in art again, and I started playing with watercolour, then switched to acrylic paint. I love it and now I am also playing with other mediums such as alcohol ink, resin, oil, and oil pastel.
3. What is your favourite medium to work with now?
Definitely acrylic paint and mixed media, as I also love to work with oil, alcohol ink and resin.
4. Are you a full-time artist?
No…. I hope to be, one day.
5. Why do you paint / make art?
I love painting and making art because I find that it's really therapeutic and most importantly, I can express myself onto the canvas, especially things I can't explain using words.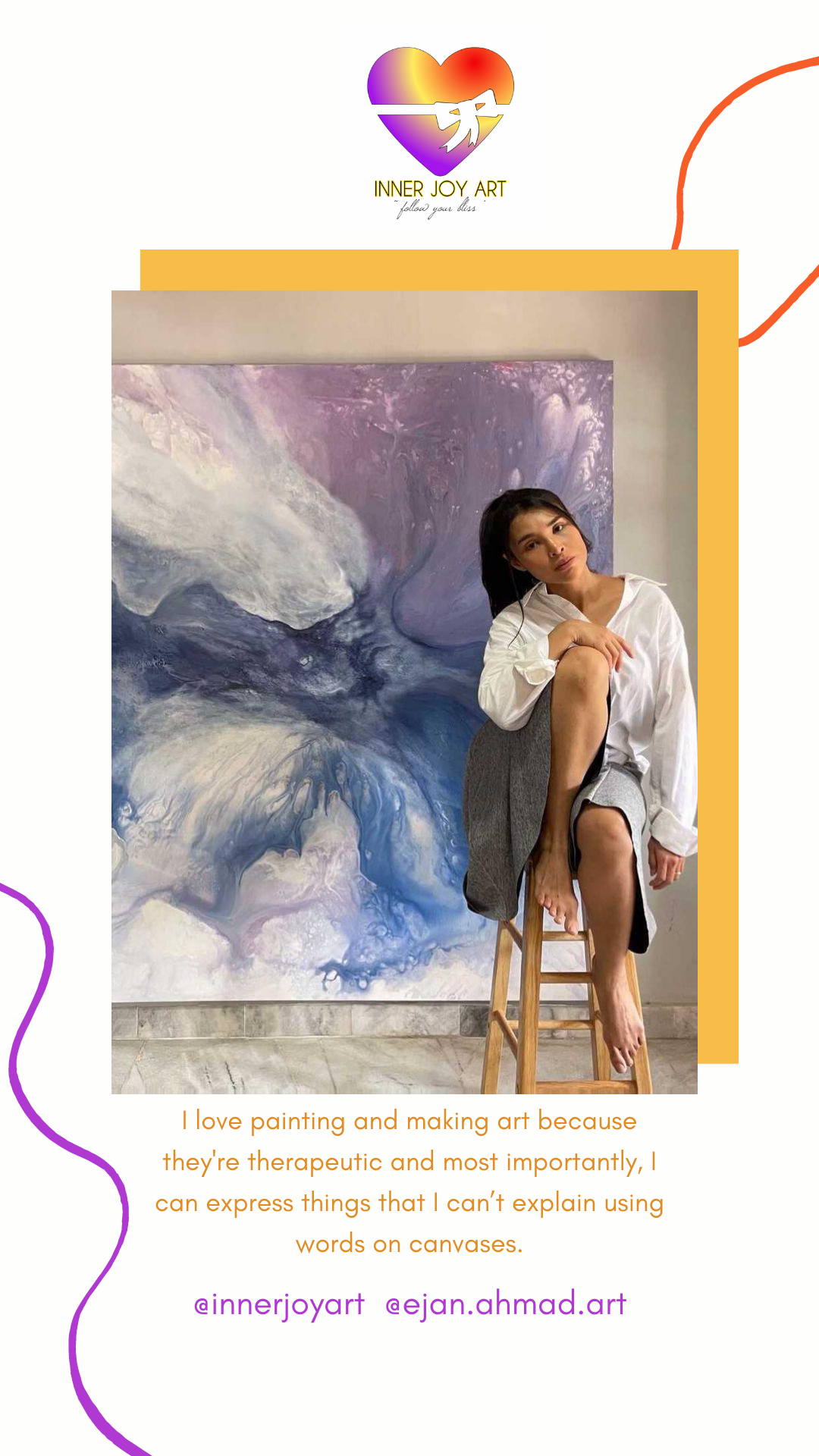 6. You mentioned that you're not a full-time artist yet... Besides being an artist, what other roles/jobs/tasks do you do?
I have been a cabin crew for almost 12 years with one of the local airlines in Malaysia now.
7. Has the covid-19 pandemic impacted you? If yes, in what way?
Definitely yes, covid-19 has impacted me and I believe it has impacted everyone in the world. But I take it positively. Since the pandemic hit our country, most of the flights that I was supposed to take for work were cancelled. In a way, because of that, I was able to spend more time doing what I love, which is painting, and I also got to spend more time with my husband and my cats.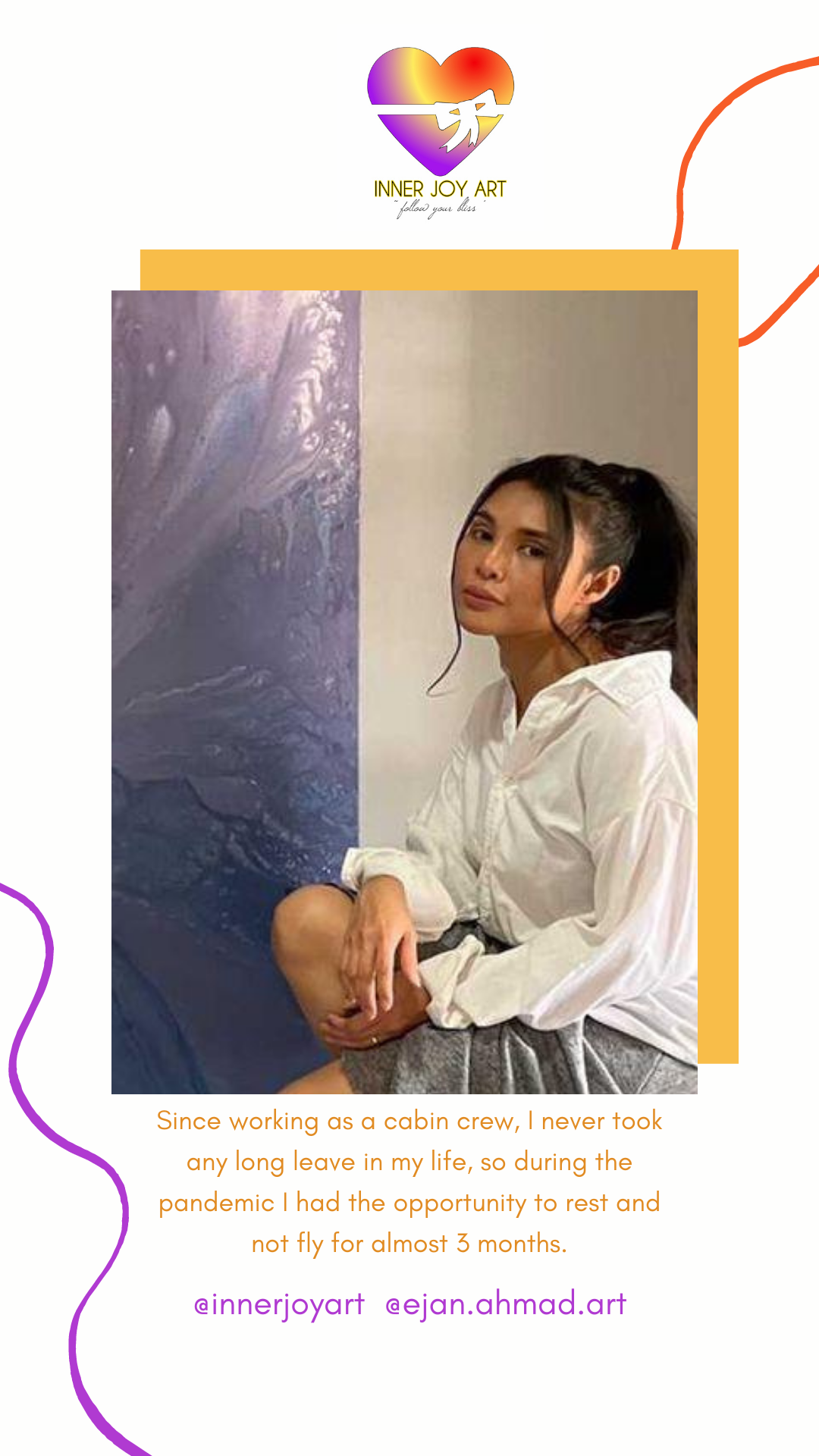 8. Was your personal income as an artist affected by the covid-19 pandemic?
In a way, it has not affected me severely all as I have had a few commission works from my regular clients. But the main thing that affected me was the challenges and limitations in getting certain art supplies.
9. What are 5 main life lessons that you gained from year 2020 up until now?
- Since working as a cabin crew, I never took any long leave in my life, so during the pandemic I had the opportunity to rest and not fly for almost 3 months.
- Appreciate all the small things and anything that I have.
- Spend money wisely
- Cook often
- Manage to workout daily and have a normal routine life.
10. What is your hope for 2021 and beyond?
My hope for 2021 is for it to be better than 2020, and I pray and hope this pandemic will end soon.
11. What is your message to a person who is just about to start their journey as an artist?
If you have passion just go for it. Don't be scared to try and experiment in any type of art. Starting is difficult especially if you are self-taught but you can always get inspiration and learn from sources such as YouTube, online courses and even IG, and do some reading about art.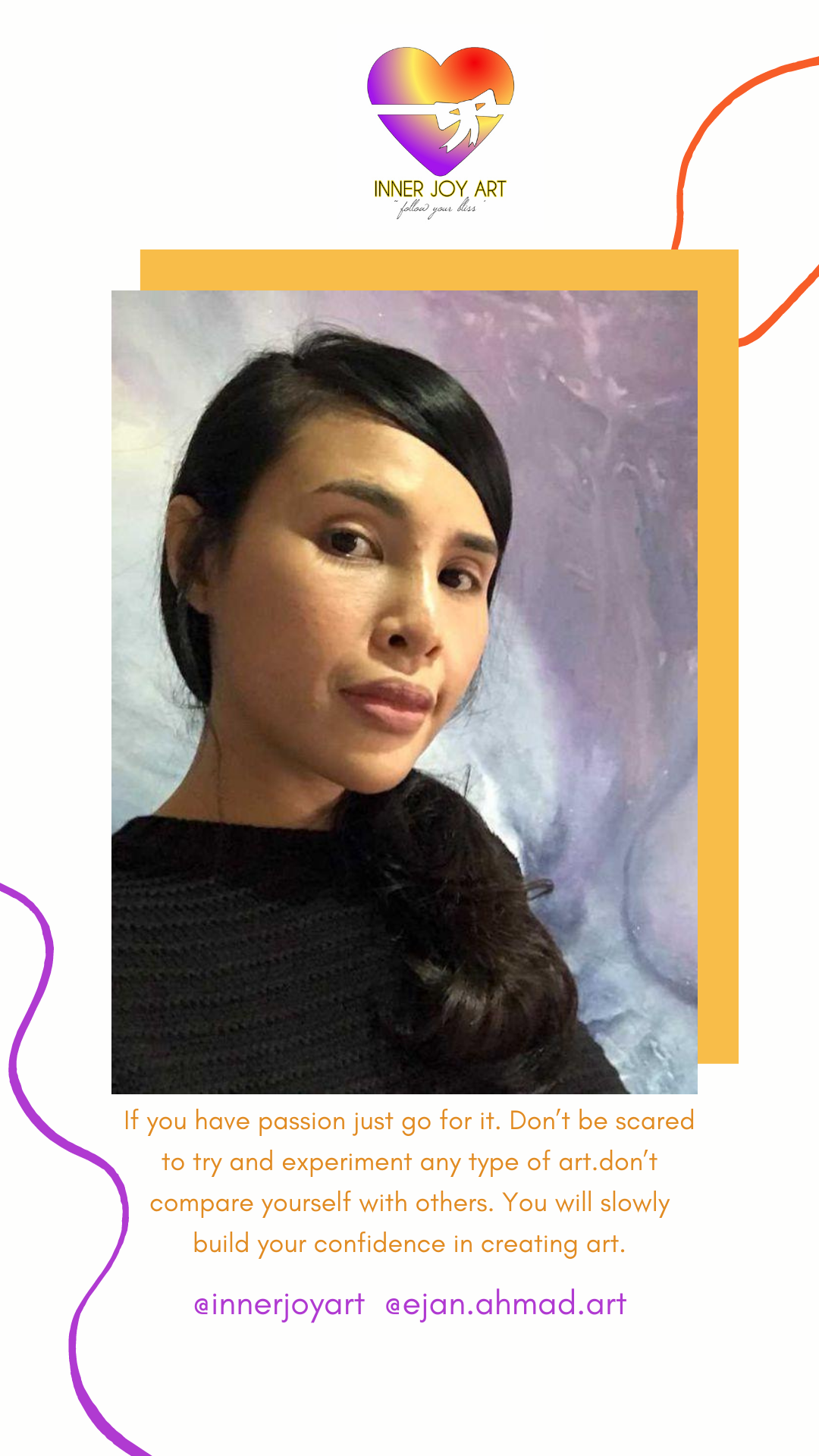 Start with anything you feel like, and don't compare yourself with others. You will slowly build your confidence in creating art and hopefully find the type of technique that suits you.
12. When someone buys your artworks, what can that person expect from your future growth in art?
My consistency in quality, and developing newer styles and interpretations.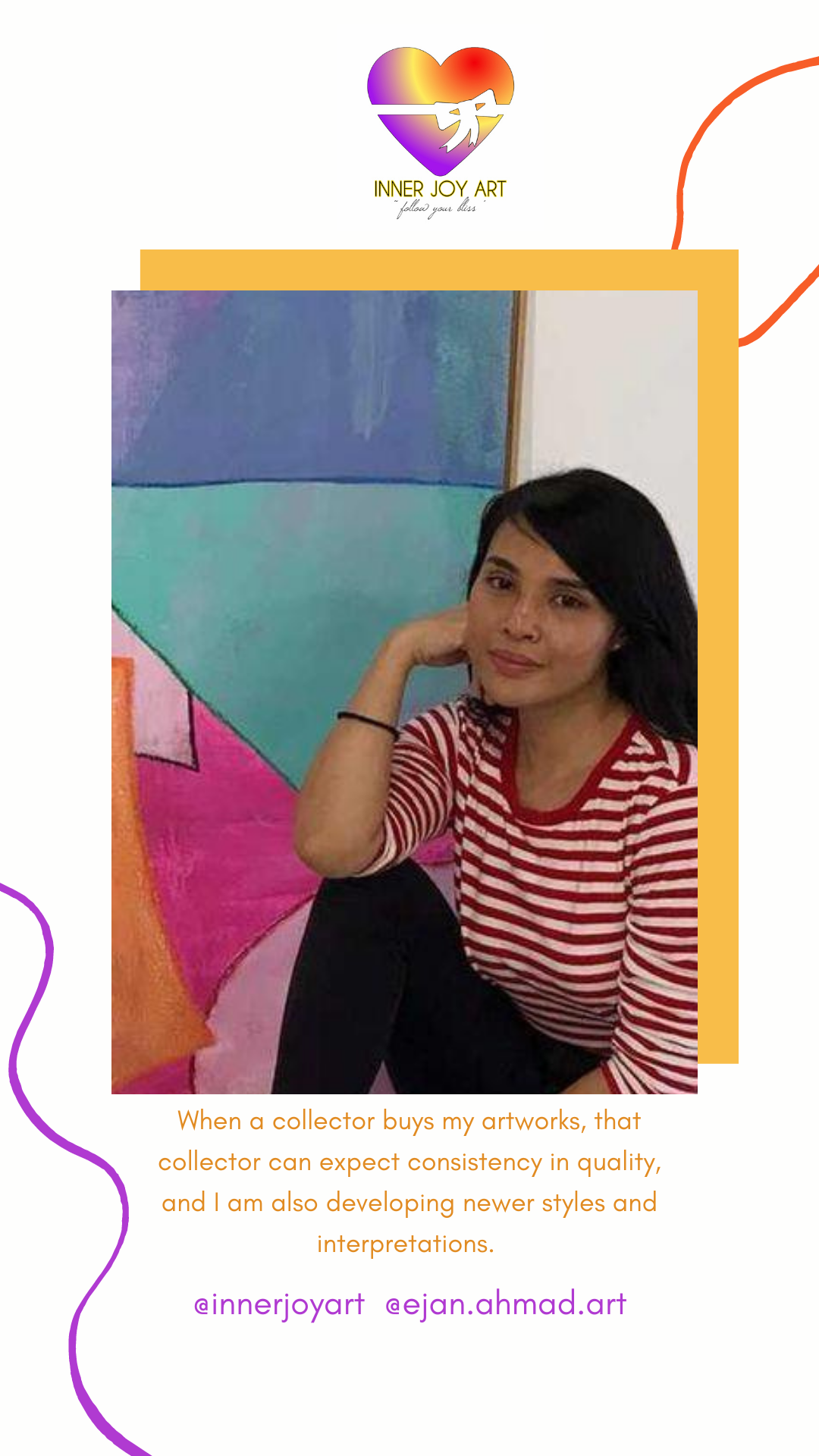 13. Last but not least, where do you usually get your inspirations from, when you paint / create art?
My inspiration usually comes from nature and my surroundings... anything I can see and feel! And I love minimalistic art.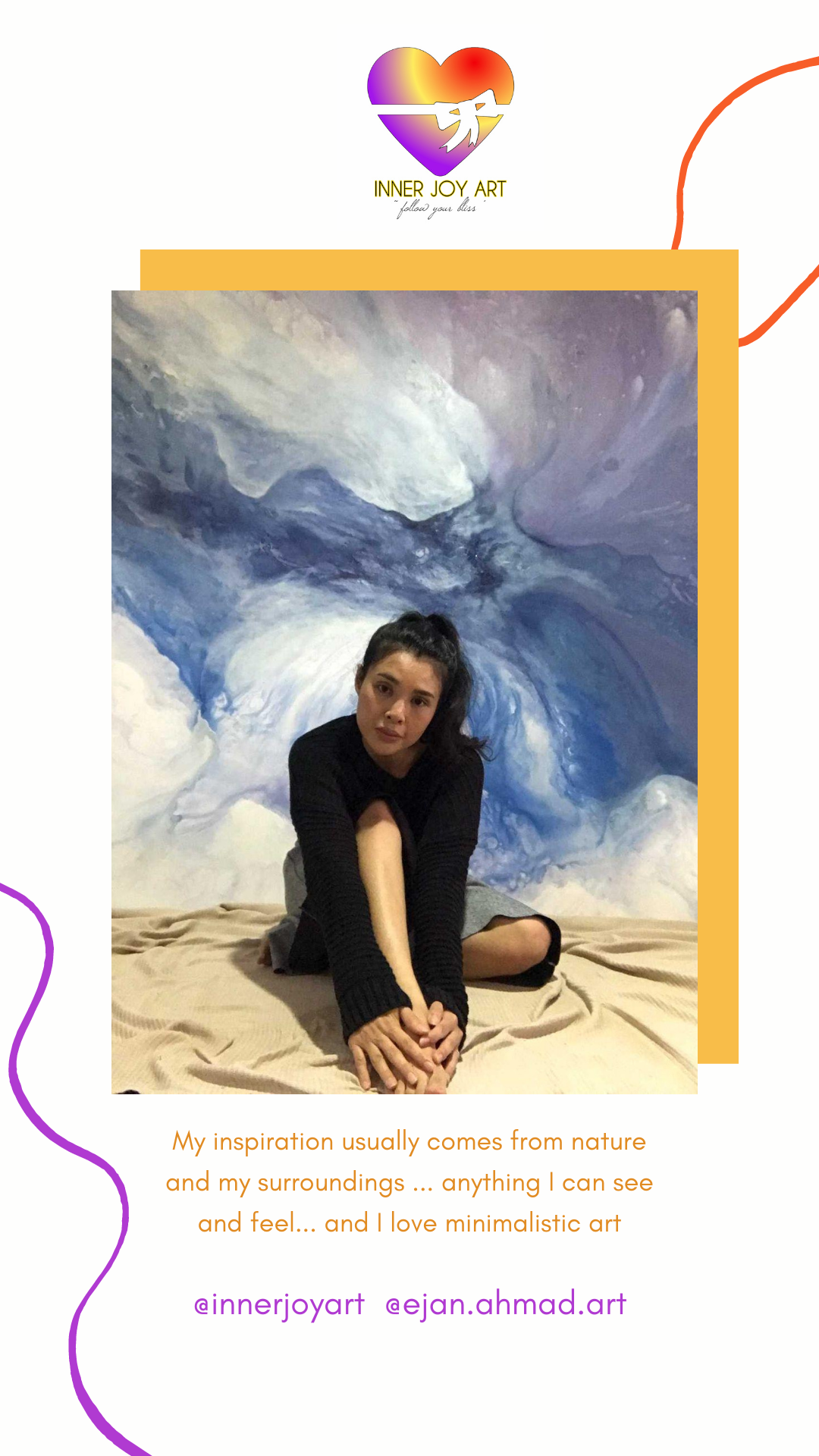 To see Ejan's artworks in our gallery collections, head on over to this LINK.
We hope you enjoyed reading this exclusive interview with Ejan Ahmad. To be immediately notified whenever we post new articles, sign up as a member / be included in our mailing list HERE.