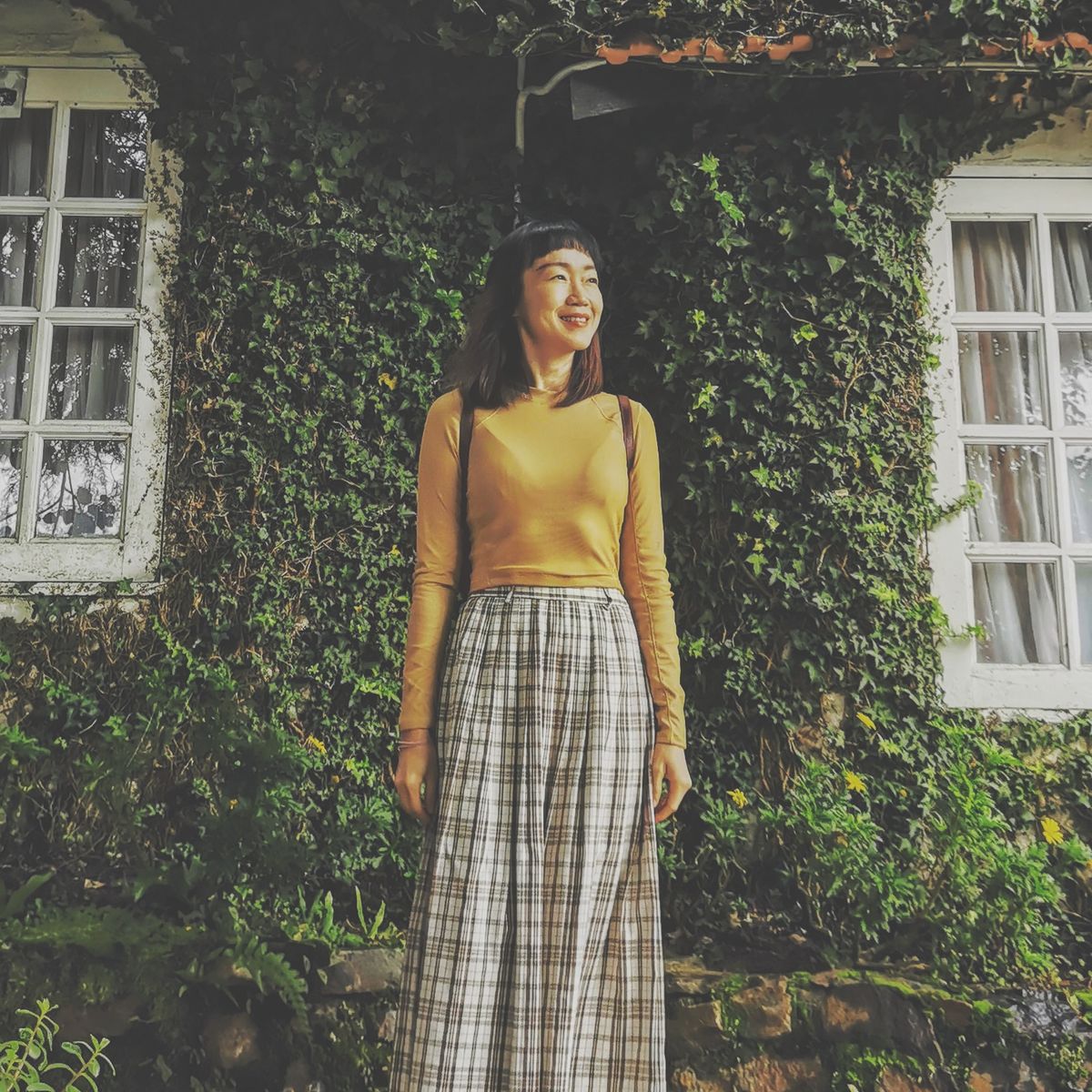 Recently, we shared a video of Grace Wang Wan Chew (黄婉秋) in our social media - Facebook, Instagram and YouTube. From there, we also asked our followers if they have any questions that they would like to know about Grace Wang's art journey.
Based on that, we have prepared this quick insight for all of you!
Q1. What are the materials that you use for painting?
I create art and drawing accordingly.... Before my first group art exhibition (before Oct 2020), I used to draw with watercolour. I like to draw daily life, draw cute things, draw fashion, and people too. Since I joined the October 2020 group art exhibition in Inner Joy Art, I started to discover new painting materials like acrylic on canvas.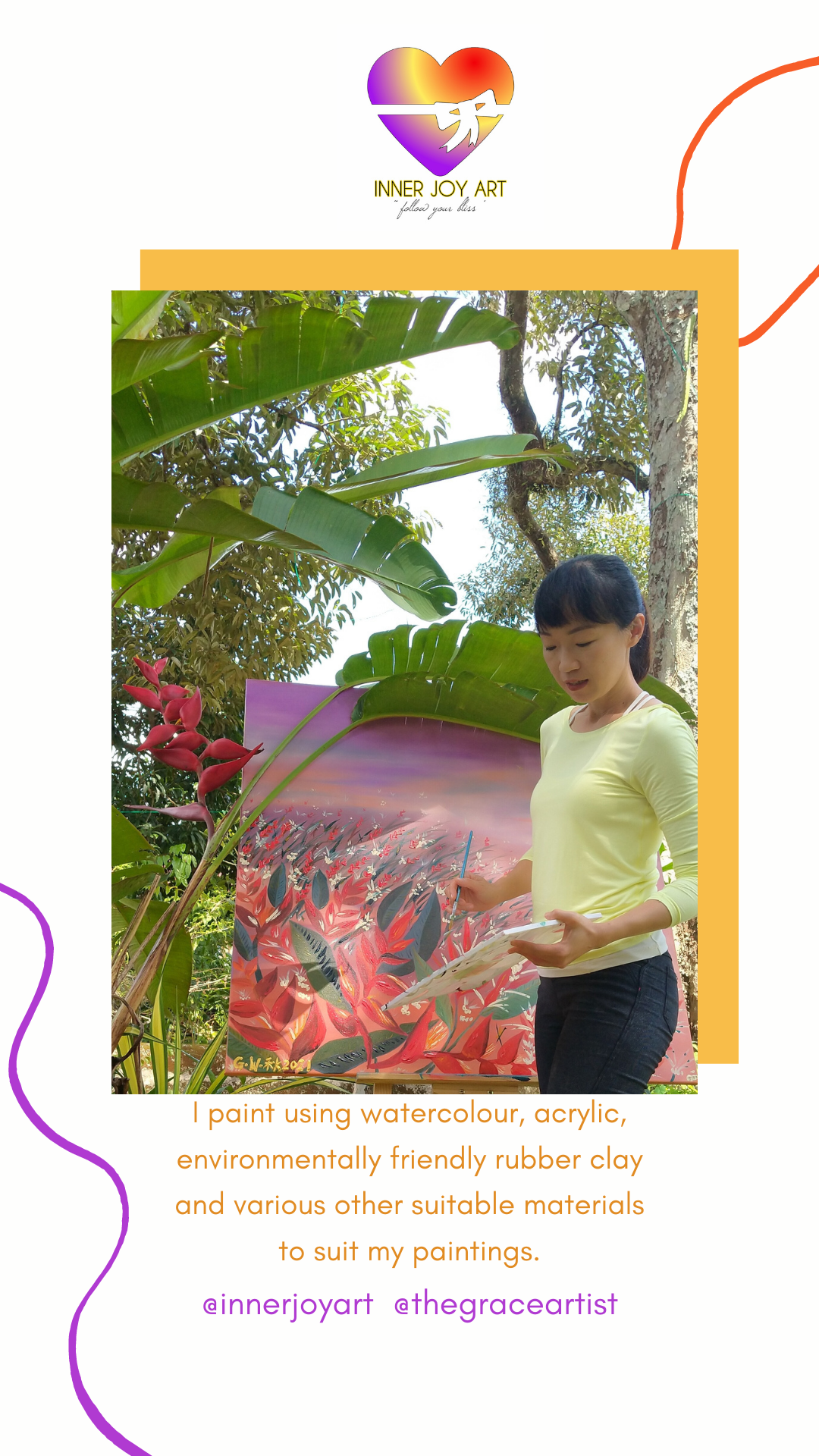 Since then, I started my first acrylic painting, second and third ones for that exhibition too. Besides that, I also used rubber clay for one of my paintings, together with acrylic. Essentially, it depends on what I want to create, and then I will find suitable materials for my artworks.

2. What inspire you? / Where do you get your inspiration from?

I follow my heart when I paint. I also paint following the exhibition theme. Since I am now back at Kota Tinggi, Johor, staying with my mom, I started my garden studio at my mom's garden here. So, I got inspiration here and started painting 4 big canvases according to the exhibition theme.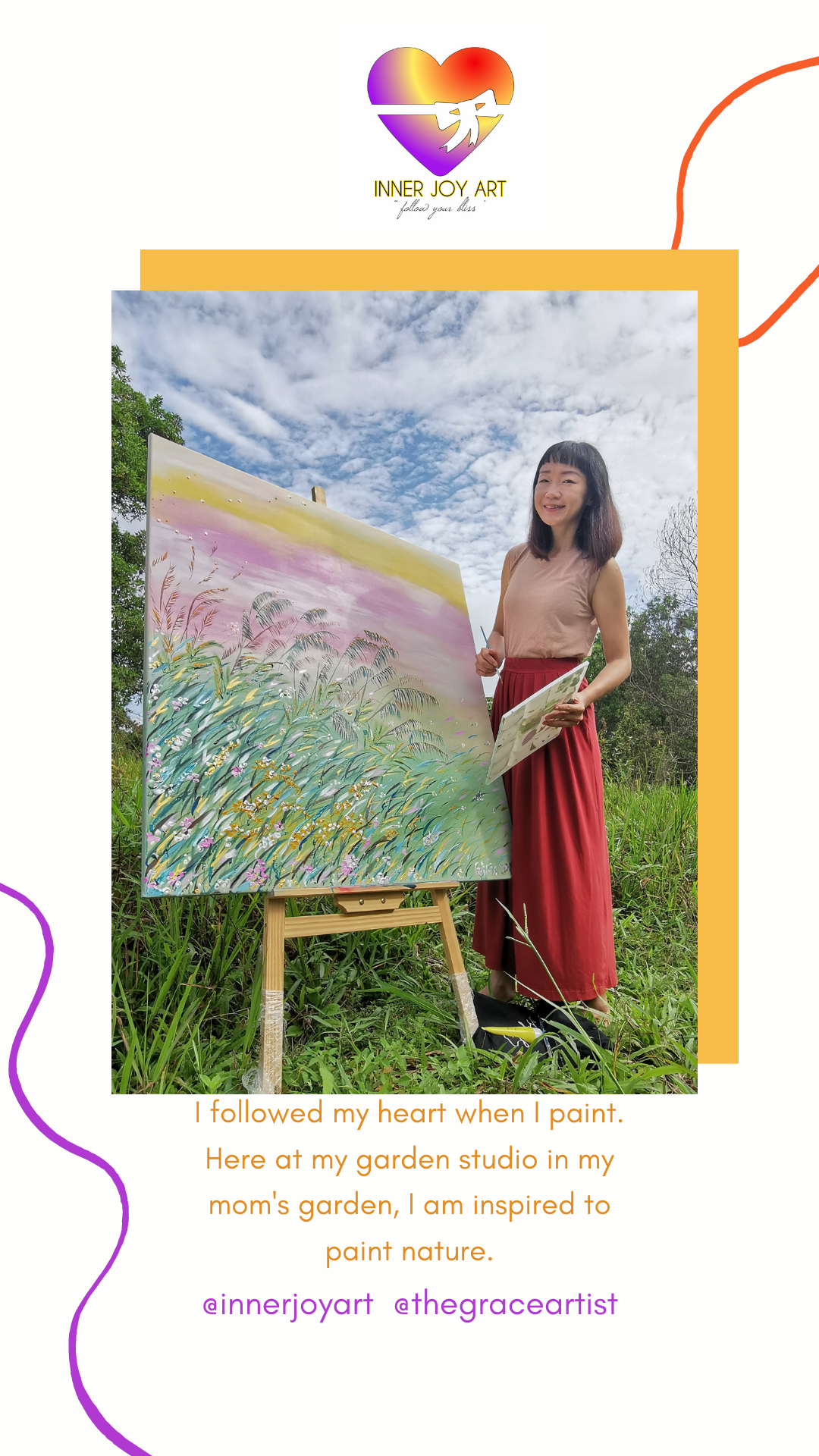 The 4 paintings in this current exhibition are related with one and another, but at the same time, they are totally different too.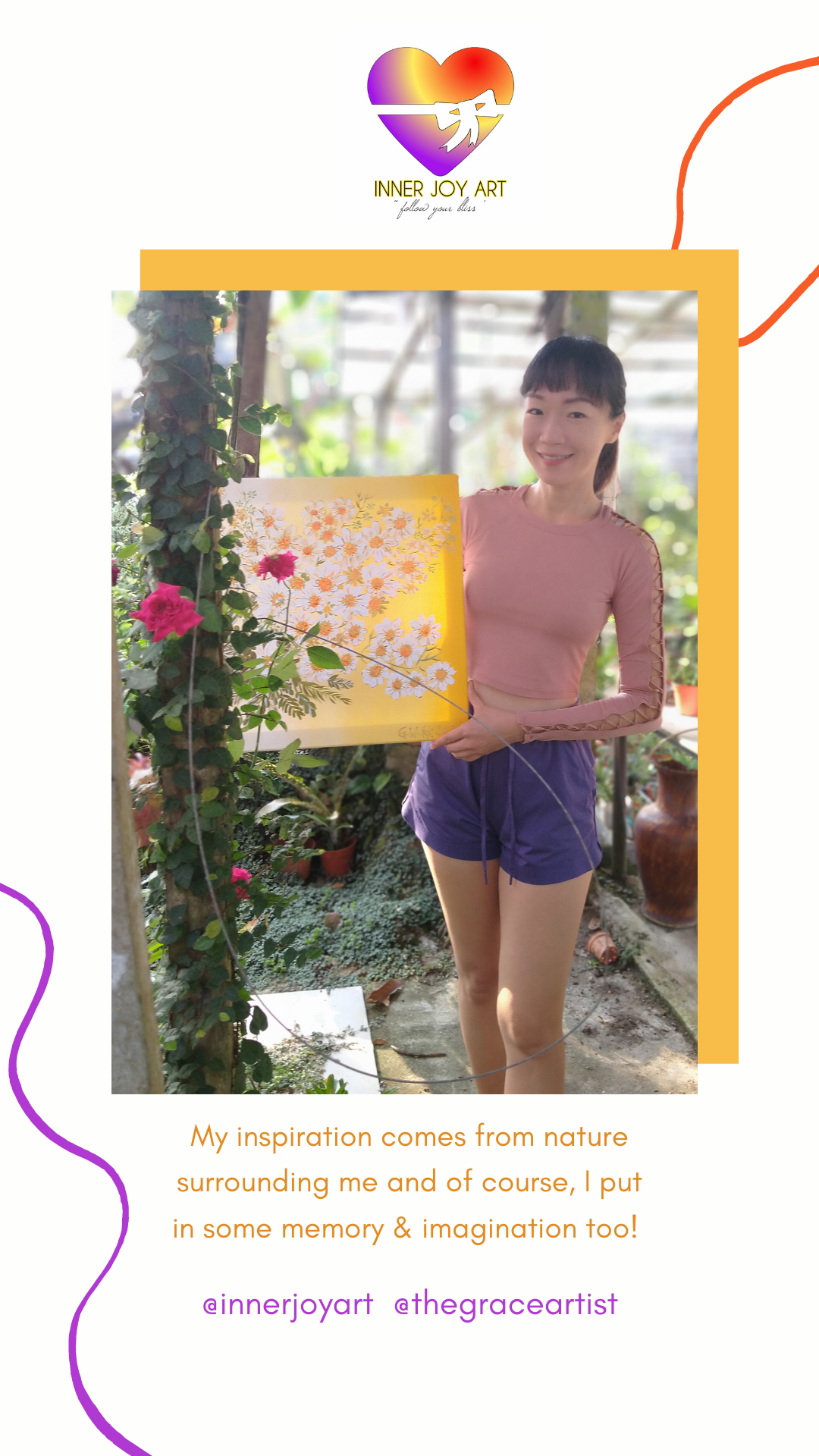 I call them "the beauty of nature changing." In this series of painting, we can see the changing of seasons, from autumn to winter, from winter to spring, and summer. My inspiration comes from nature surrounding me, and of course, I put in some of my memory and imagination too.
Grace's official artist's profile and artworks collection are HERE.
Grace's 1st introductory video in conjunction with her 1st group art exhibition with us are available HERE.
********
We hope you enjoy this quick insight into the art world of Grace Wang Wan Chew (黄婉秋).
Sign up as our member here to receive updates about our recent news, articles and promotions! Membership is free! 😄