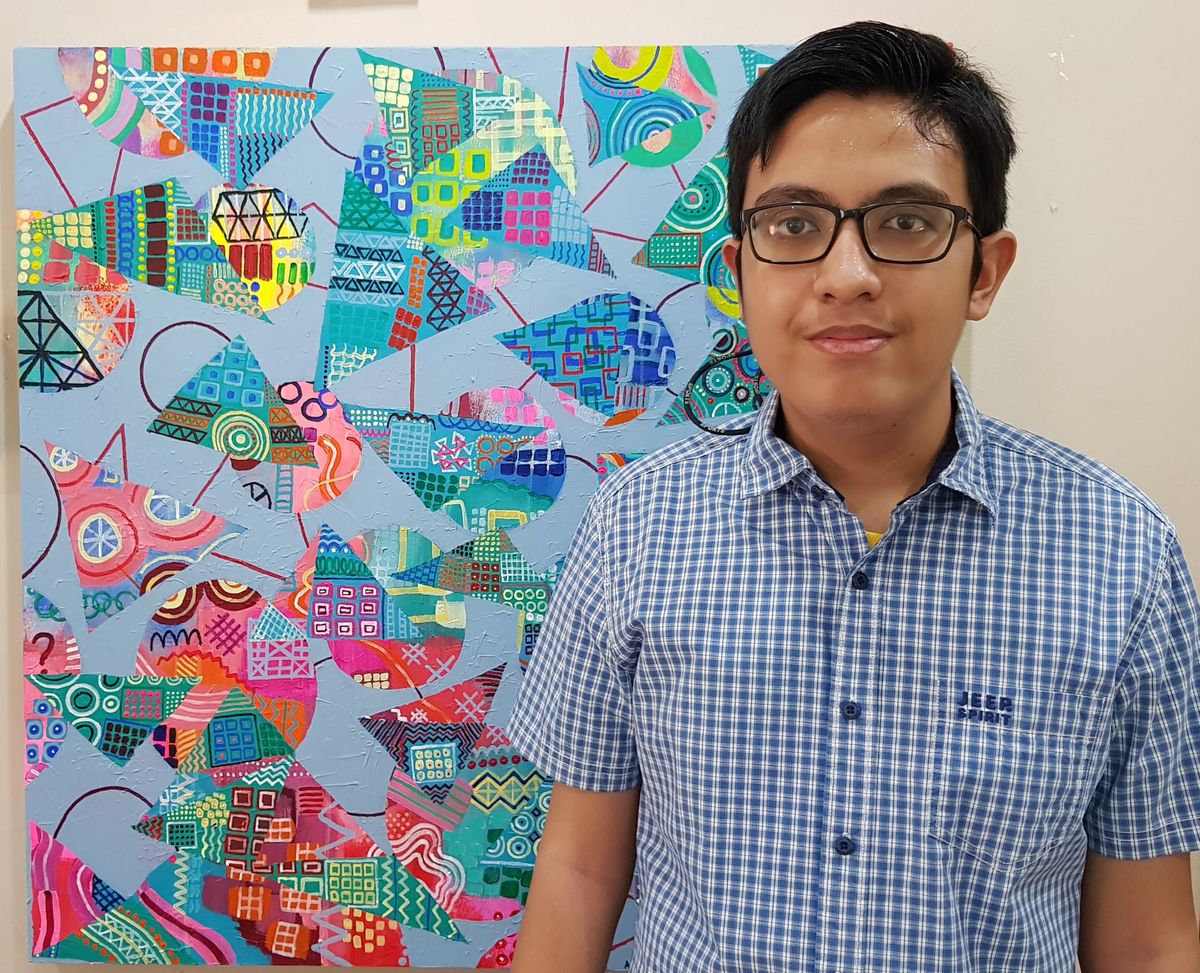 Danial Kushairi is a special child - young, talented and gifted in art. He is differently-abled as he has been diagnosed with autism when he was about 2 years old. Despite that, Danial's parents noticed his interest in art and have been very supportive in nurturing Danial's passion.
Here in Inner Joy Art Gallery, we are honoured to have Danial Kushairi as one of the artists who are actively participating in our curated art exhibitions. Danial has been part of the Inner Joy Art artists community since 2019 when the gallery was first opened. In fact, that was his first group art exhibition!
Since then, Danial Kushairi's art journey continues to grow steadily and consistently. Supporters and collectors of Danial's artworks are also growing steadily over the years. We are so happy and thankful to see how art plays an important role in Danial's growth. On a personal level, Danial's confidence to communicate verbally has also grown over the years.
As part of this current virtual exhibition "2020 - 2021 : What's Your Story?", we would like to share some insights about Danial Kushairi that you may not know yet! We hope these insights will inspire you and also enable you to get to know Danial closer.
Insights into the art world of Danial Kushairi (as shared and narrated by Danial's parents)
1. When did Danial's interest in art start?
Danial started drawing when he was 3 years old. When he was small, he "doodled" whatever he saw or experienced.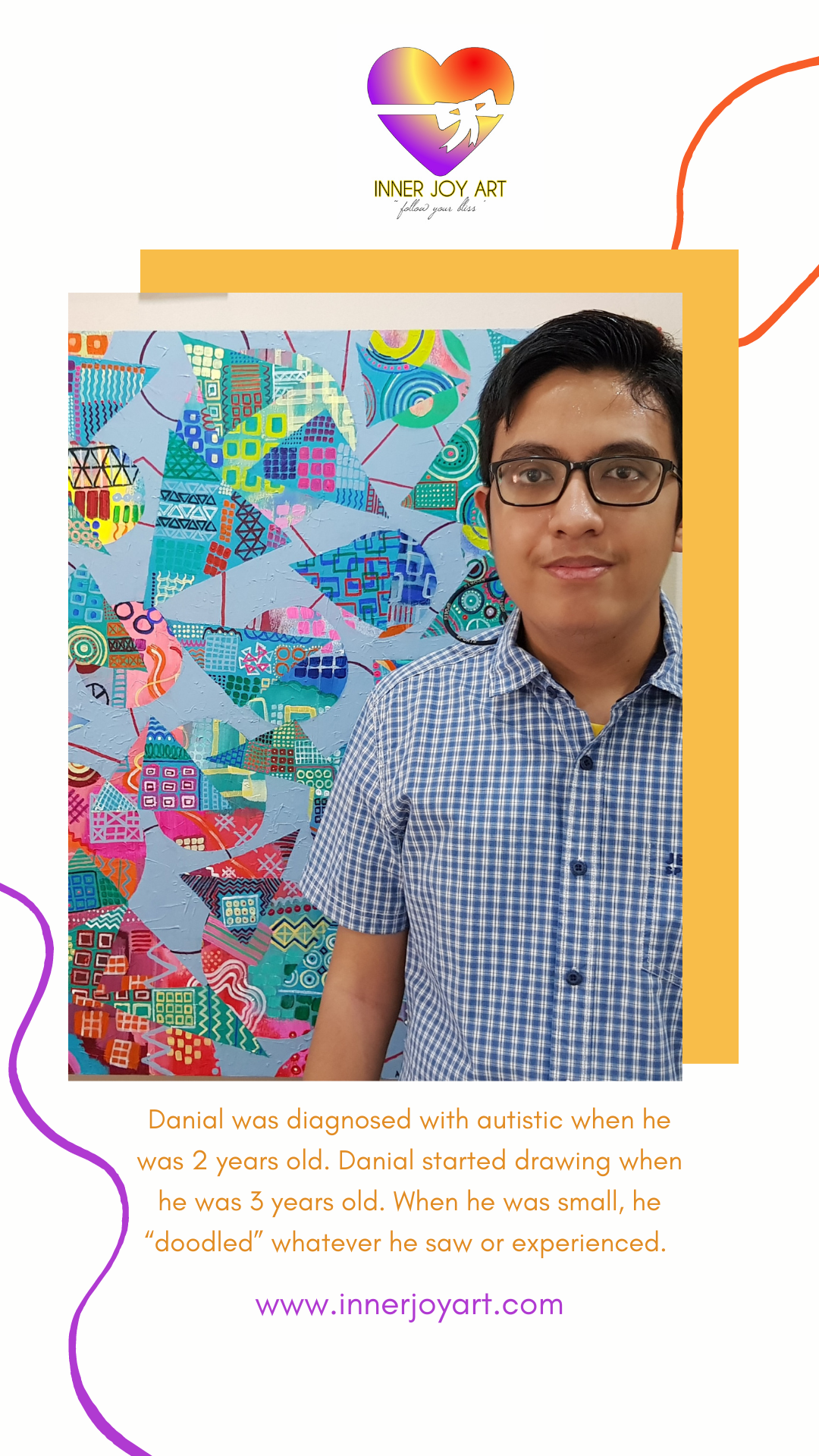 2. When did Danial start painting with acrylic?
Danial was exposed to acrylic paint at the end of 2018. Now, Danial is comfortable using acrylic paint as his favourite medium and recently, he also found interest in paint markers and soft pastels.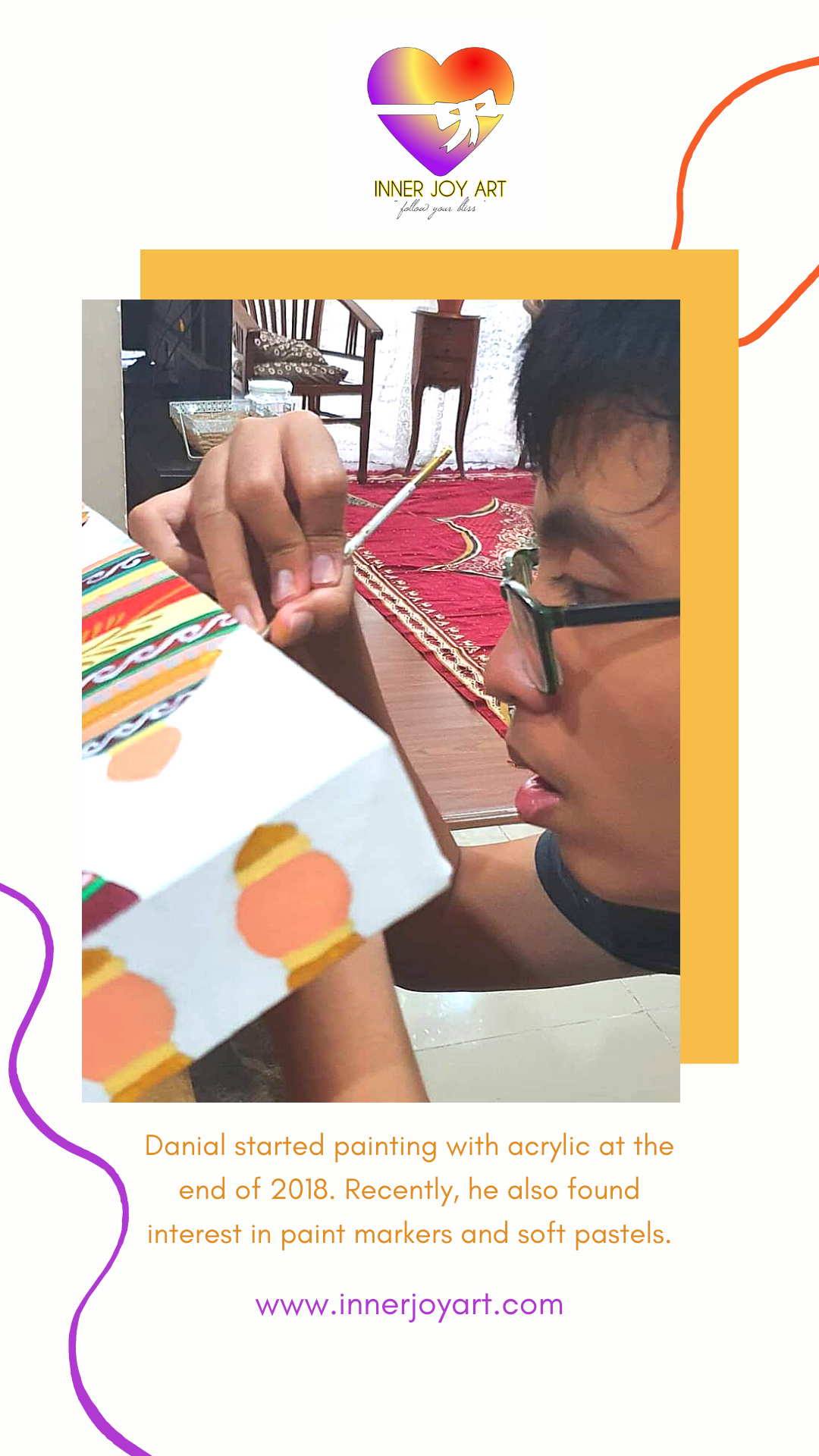 3. Is Danial a full-time artist?
Yes, he is. This is how Danial expresses himself and in a way, it creates a form of communication with people surrounding him.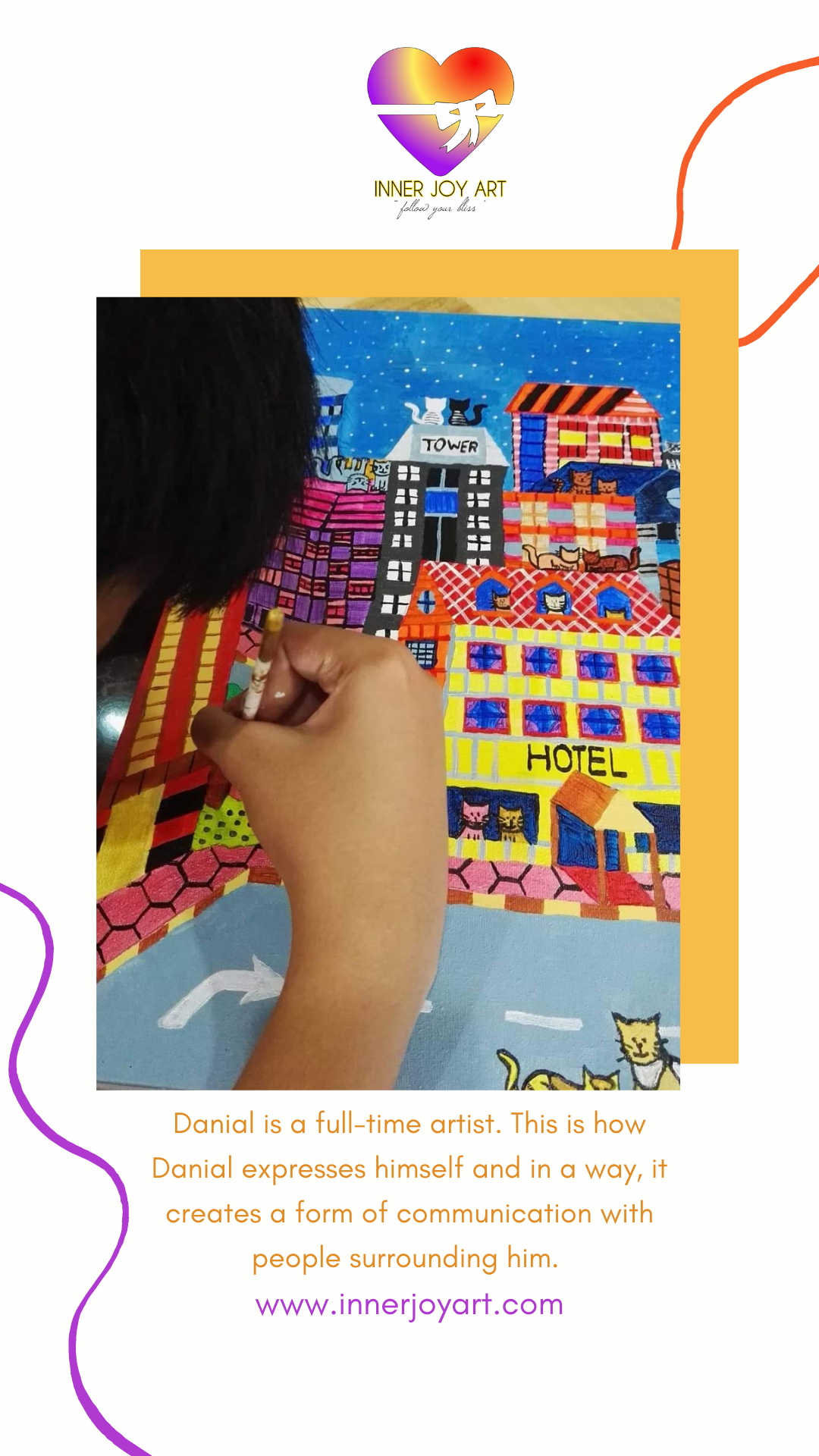 4. What inspires Danial when he paints?
Danial's paintings are mostly inspired by what he encounters in his daily life/nature.

5. Has covid-19 impacted him? If yes, in what way?
Not really, since he has been naturally working from home even before the pandemic.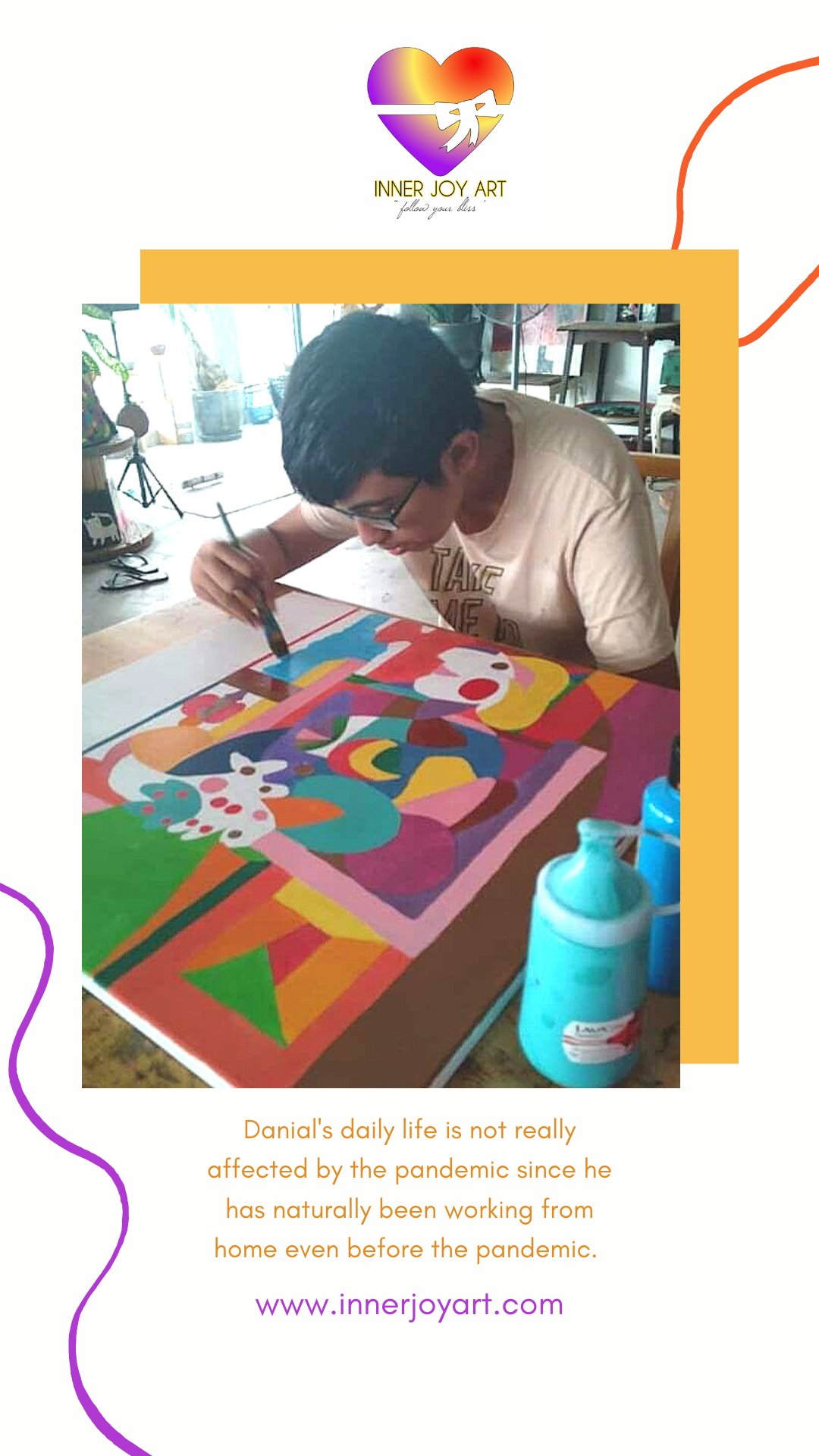 6. What is your hope for Danial for 2021 and beyond?
We would like Danial to have the opportunity of exploring more painting techniques and use different mediums.

7. What is your message to a parent with an autistic child who discovers the child has an interest in art and wants to start the child's journey as an artist?
If you notice your child has an interest in art, please encourage it and help them develop. There is no right or wrong in art, it is a blessing to these children because art provides them a platform for them to communicate with their surrounding.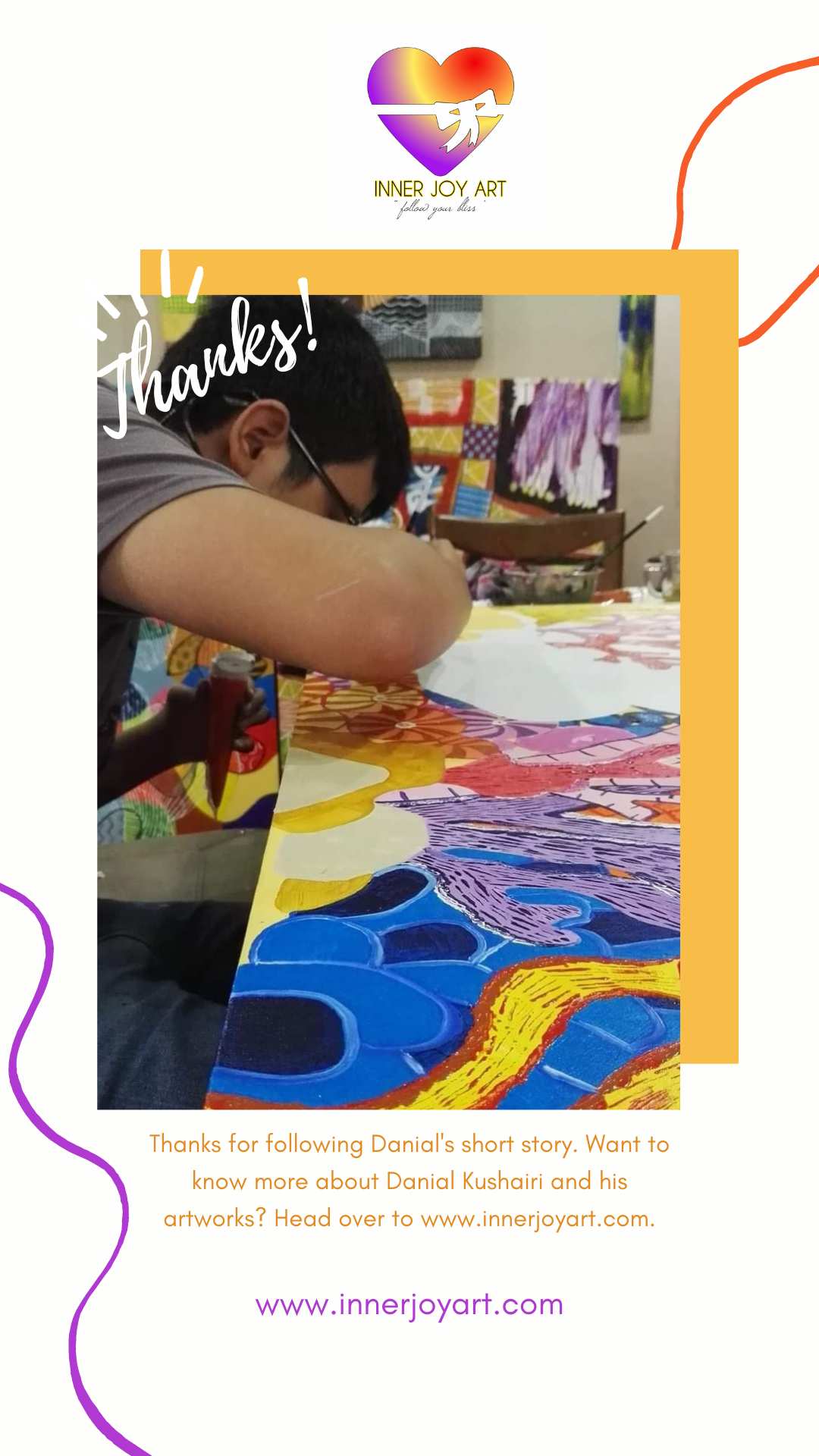 More about Danial's Kushairi and his artworks collections are HERE.