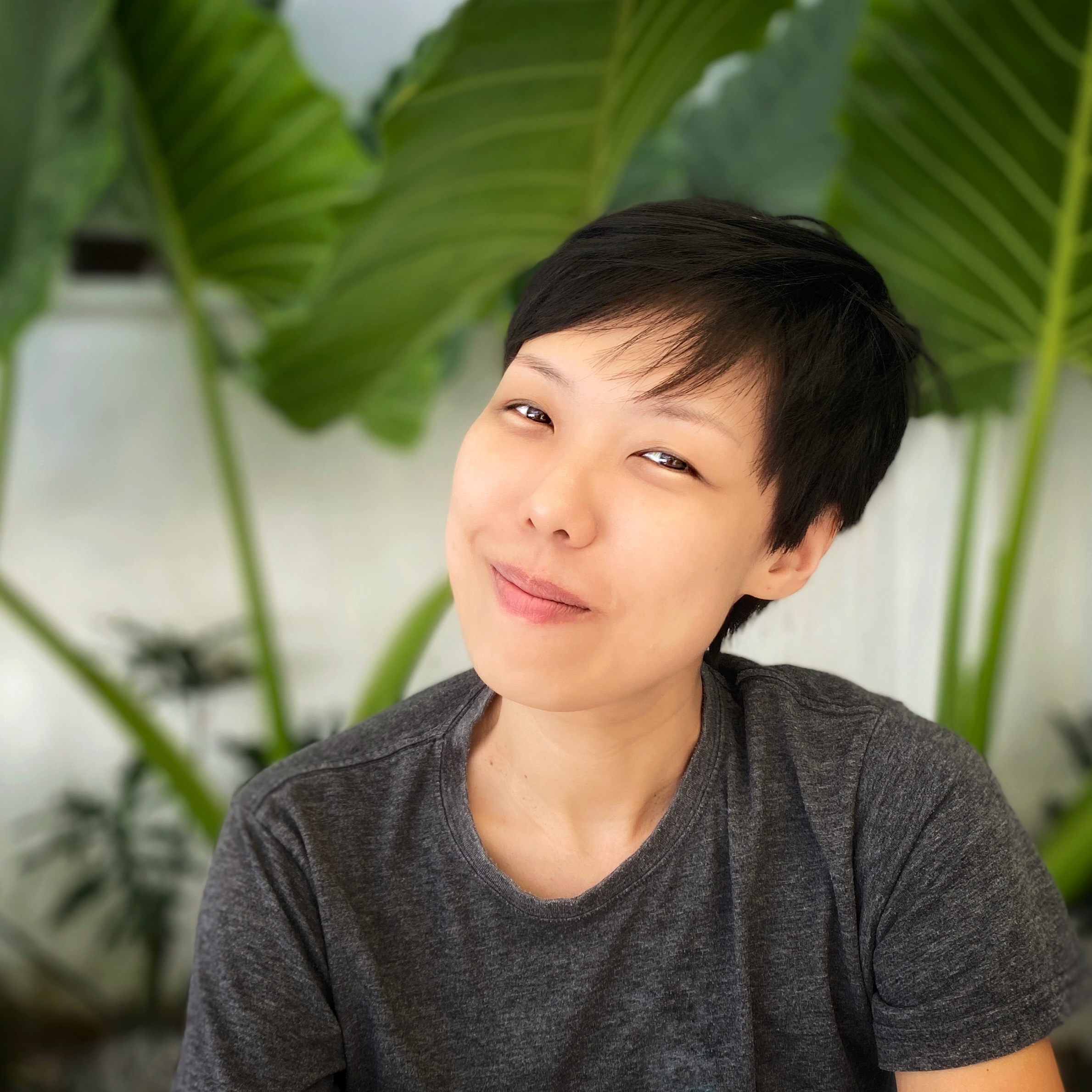 Cassielelolea is a self-taught artist who began her artistic journey from body movements as a ballet dancer. A Mass Communication graduate major in Advertising, her love for visual arts and design was fostered over the years from multiple roles throughout her career involving graphics and product designs to handmade wearable pieces. A six-months working holiday in New Zealand has broadened her perspective in executing work of arts in various ways.
In 2016, she started juggling between a full time job and her role as a mural artist and freelance painter, until she decided to quit her job and focus on her painting in early 2020.
Cassielelolea's artwork continually evolves with her moods, her experiences and it is a learning curve which she meanders through everyday. Cassie has exhibited her works in numerous exhibitions in Malaysia and has been awarded "Most Imaginative Artwork" at the Art Salon 2018.
"Cassielelolea's work exhibits a certain dreaminess melded with an ethereal reality, very much inspired by living creatures, as she finds them mystical, vibrantly alive, and their diverse expressions and forms fuel her passion."
Past Exhibitions / Art Events / Art Awards:
2018 - Group exhibition, "When Actors Paint", Aku Cafe & Gallery, KL
2018 - Group exhibition, "Art Salon 2018", Artesque at Sekeping Jugra, KL
2018 - Winner of the "Most Imaginative Artwork" at the Art Solon 2018
2019 - Group exhibition, "Women Behind The Art", Common Ground TTDI, KL
2019 - Group exhibition, "Kecik-kecik Group Show", Penang, Ming Fine Arts/ Gurney Plaza/ Hin Bus Depot Gallery
2019 - Group exhibition, "Our Story | Cerita Kita", KL Performing Arts Centre
2020 - Solo exhibition, "Hummer", Putticoop at The ZhongShan Building, KL
2021 - Group exhibition, "Momo's Art Exhibition" | Momo's Hotel KL
2021 - Group exhibition, "George Town Festival '3X3' Group Exhibition" | Bangunan U.A.B., George Town, Penang