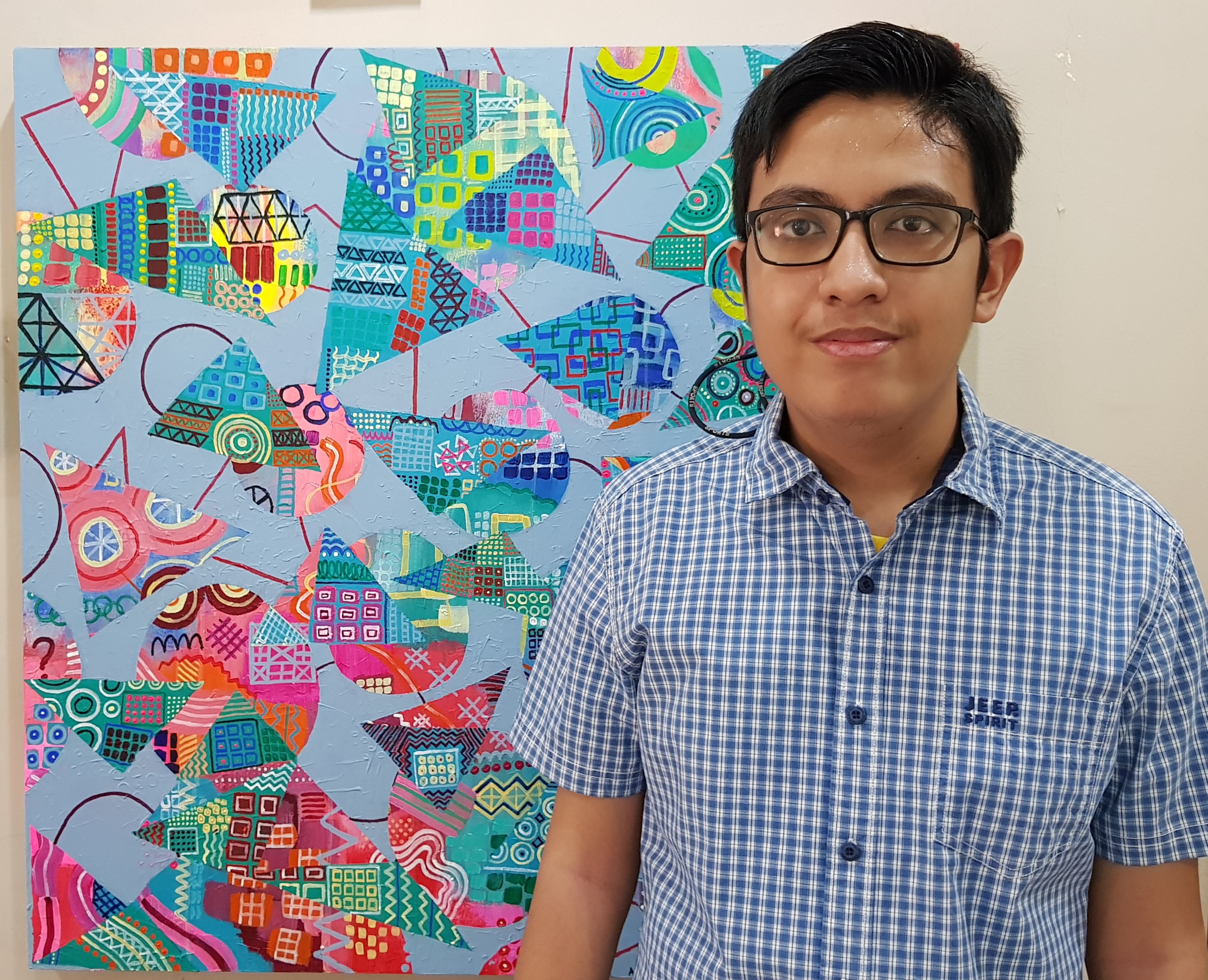 Diagnosed with autism from the age of 2 and nonverbal until age 3, Ahmad Danial bin Ahmad Kushairi who is fondly known as Danial Kushairi, rediscovered his talent in drawing and painting at the age of 16. When he was small, he had minimum language and was in his own world. His talent in drawings went dormant for many years since his parents decided to focus on his therapies and school activities.
As for most people in the autism spectrum, Danial Kushairi has trouble communicating and understanding what other people think and feel. Therefore, he expresses his emotions through drawing and painting. Now at the age of 18, his verbal communication is still limited and it is a challenge for him to comprehend complex instruction.
He loves using vibrant colors in his paintings. As portrayed in his paintings, Danial Kushairi is very connected to nature. Most of his work are inspired by his surroundings- family, gardens, flowers and plants, animals. He paints what he feels and most of the time he paints spontaneously.
"Art - My voice. My emotion. No words required" - Danial Kushairi
Past Exhibitions / Art Events / Art Awards / Publications:
2019: "Colours of Malaysia: Harmony & Unity", Inner Joy Art, Petaling Jaya
2019: "Kids Art Fair", GMBB, Kuala Lumpur
2919: "HOM ART OPEN 2020", HOM Art Trans, Ampang
2020: "The Gifted by Art4Love", WhiteBox Publika, Kuala Lumpur
2020: "DUALITY", Opposite Abstract, University Malaya Art Gallery, Kuala Lumpur
2020: "Be Kind. Have Courage. Mental Health Awareness Art Exhibition", Inner Joy Art, Petaling Jaya
2021: "What's your story?", Inner Joy Art, Petaling Jaya
2021: "Special Artist Exhibition 2021", Play & Paint Art studio, Klang
2021: "ArtWorks Together Virtual Exhibition", United Kingdom
2021: "Dreamscape Exhibition", Kuala Lumpur
Get to know more about Danial Kushairi through our short interview with Danial's parents here : Danial Kushairi - Young Talented Artist who doesn't let Austism Stop His Passion.