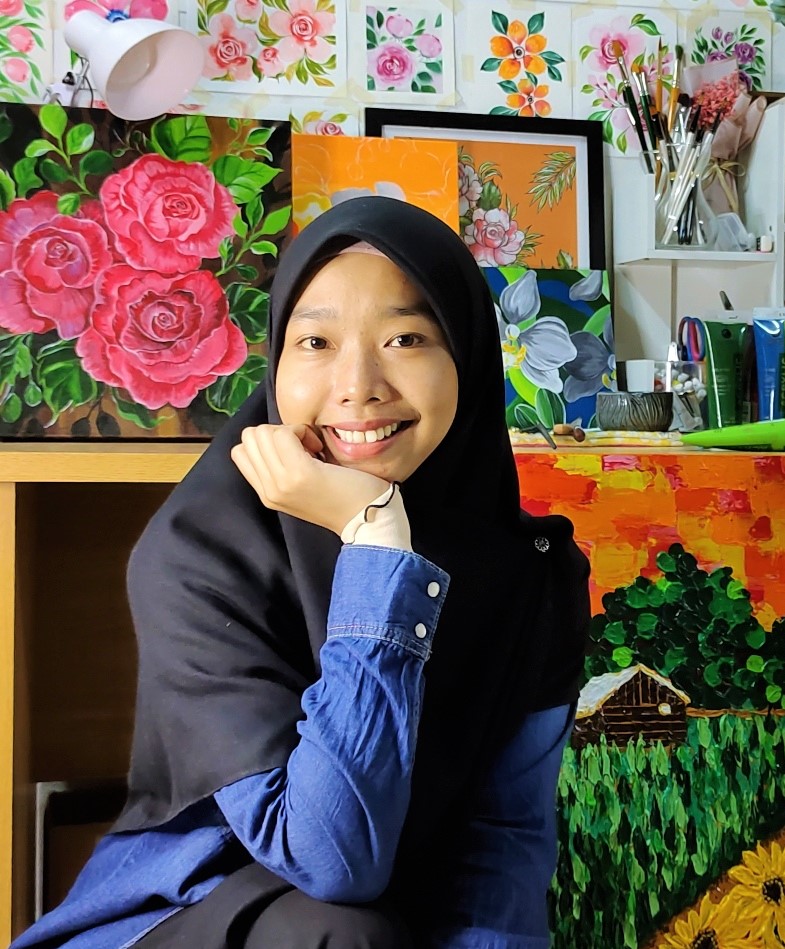 SYUKRAN SHAKIRAH is a self-taught artist that has a great appreciation for the surroundings. This forms most of her art as they revolve around florals and a more naturalistic theme. Each piece of her work is the result of a meditative process and reflection of her thoughts toward nature and environments.
She personally likes to create an artistic detail and neat artworks to lead the viewer's eyes to continually move throughout the work. She obsesses with bright and vibrant colors with added elements of detailed lines to bring the energetic mood and to make people feel attracted to see each of her creations. She expresses her drawing style in various mediums such as watercolour and acrylic paint.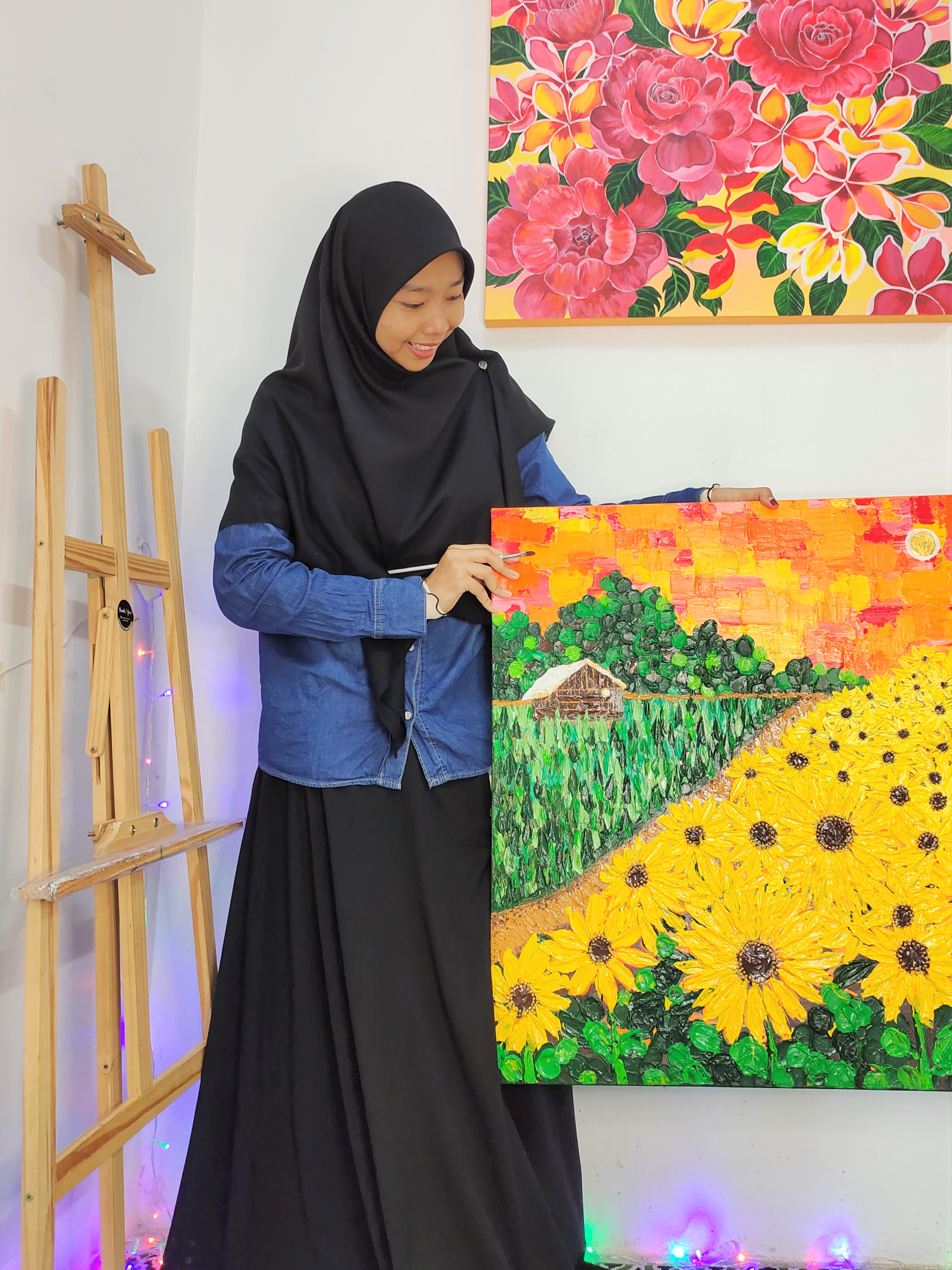 In addition, she has participated in several public and private events showcasing her talents such as Putrajaya International Islamic Arts & Culture Festival 2019, SEPHORA Raya Celebration 2019 and art class at PERODUA Headquarters Rawang and International Islamic University Malaysia (IIUM). Her first group exhibition was held at the National Art Gallery, Kuala Lumpur in 2019.
She learns a lot throughout this bittersweet journey and will continuously create beautiful artworks in the future.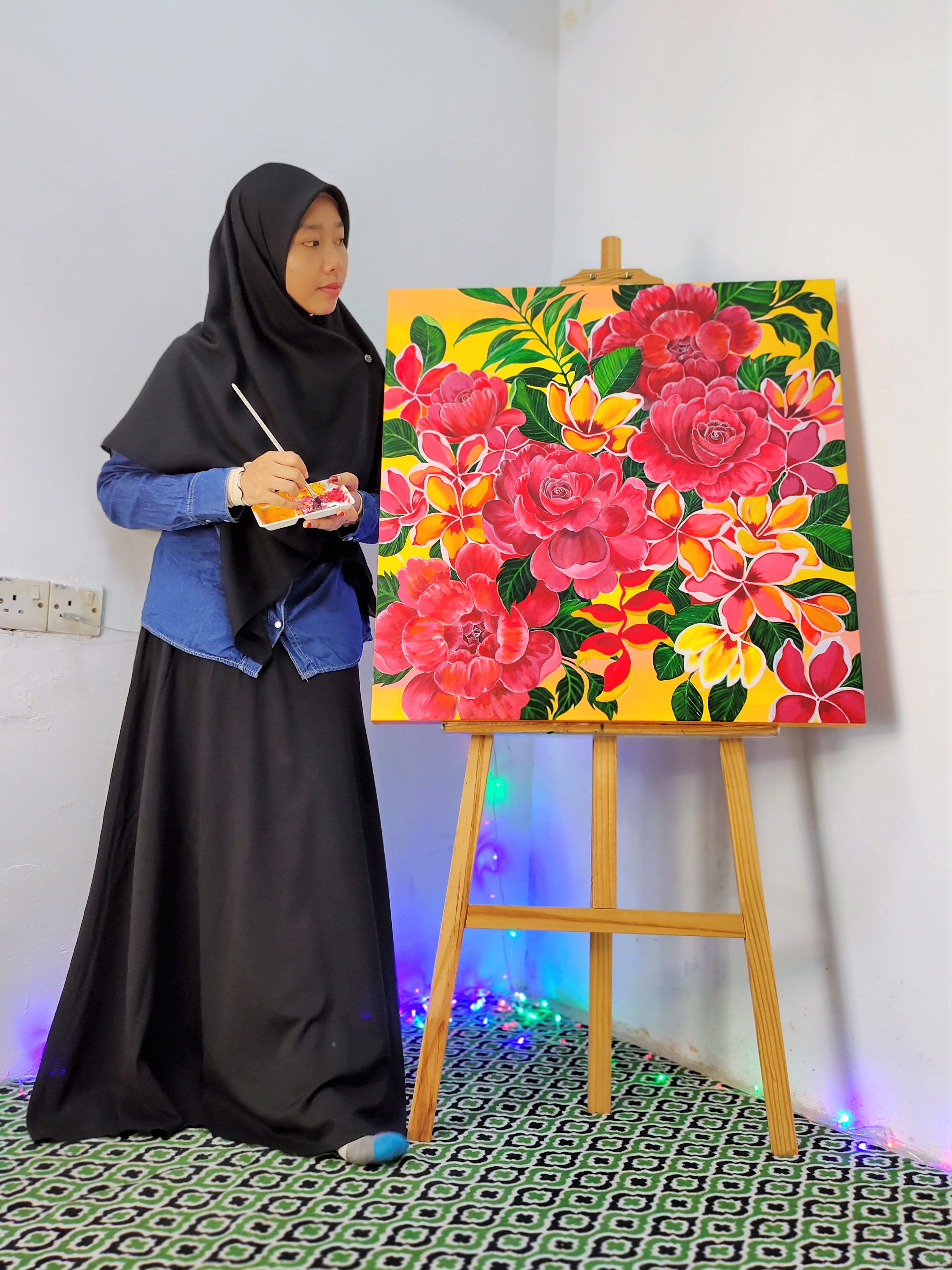 "When I look into my work in progress, I see myself. It reflects on me who's not perfect and always making mistakes yet struggling to be the best." - Syukran Shakirah
Past Exhibitions / Art Events / Art Awards:
- 2019, SEPHORA Raya event (Designated artist) - Personalized Raya Card Illustrator
- 2019, YAE! Group Exhibition (Exhibitor), National Art Gallery Malaysia
- 2019, Art Workshop (Invited Artist), Putrajaya International Islamic Arts & Culture Festival
- 2019, Art Workshop for PERODUA (Designated artist), PERODUA Headquarters Rawang
- 2020, Malaysia Technology Expo, PWTC (Designated Artist)
- 2021, Watercolor Based Activities event with Counseling & Career Service Centre, International Islamic University Malaysia, Gombak (Invited artist)