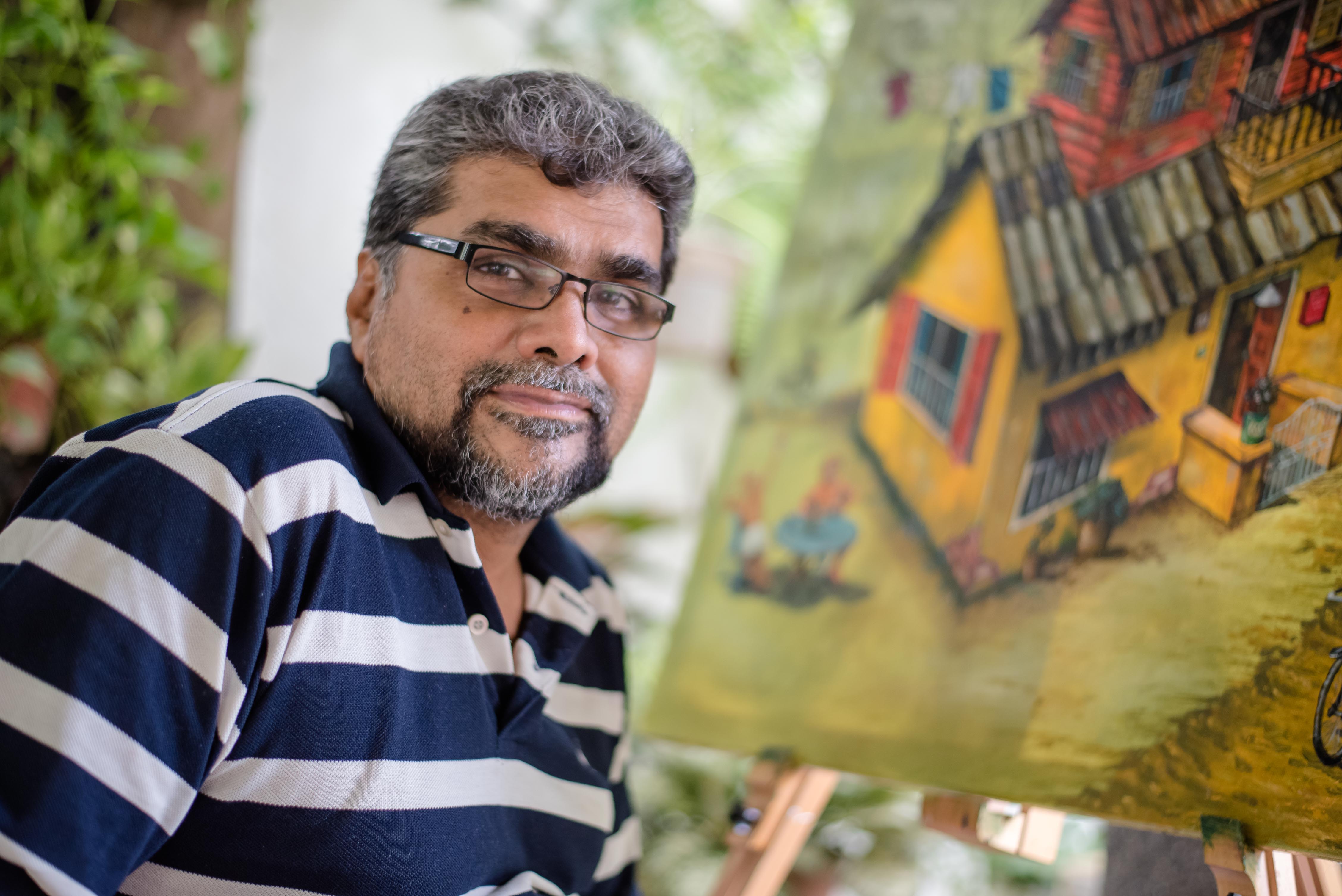 Kumar Nagalingam ~ The Lawful Artist
Kumar Nagalingam has been painting in oils from the age of 13. His father, T.Nagalingam, was his biggest influence and his greatest fan. He would use other mediums like charcoal, pencil, ink and water colour intermittently.
He graduated with a law degree from the University of London in 1989 and began teaching law in the same year. He completed the Masters in Law in 1995.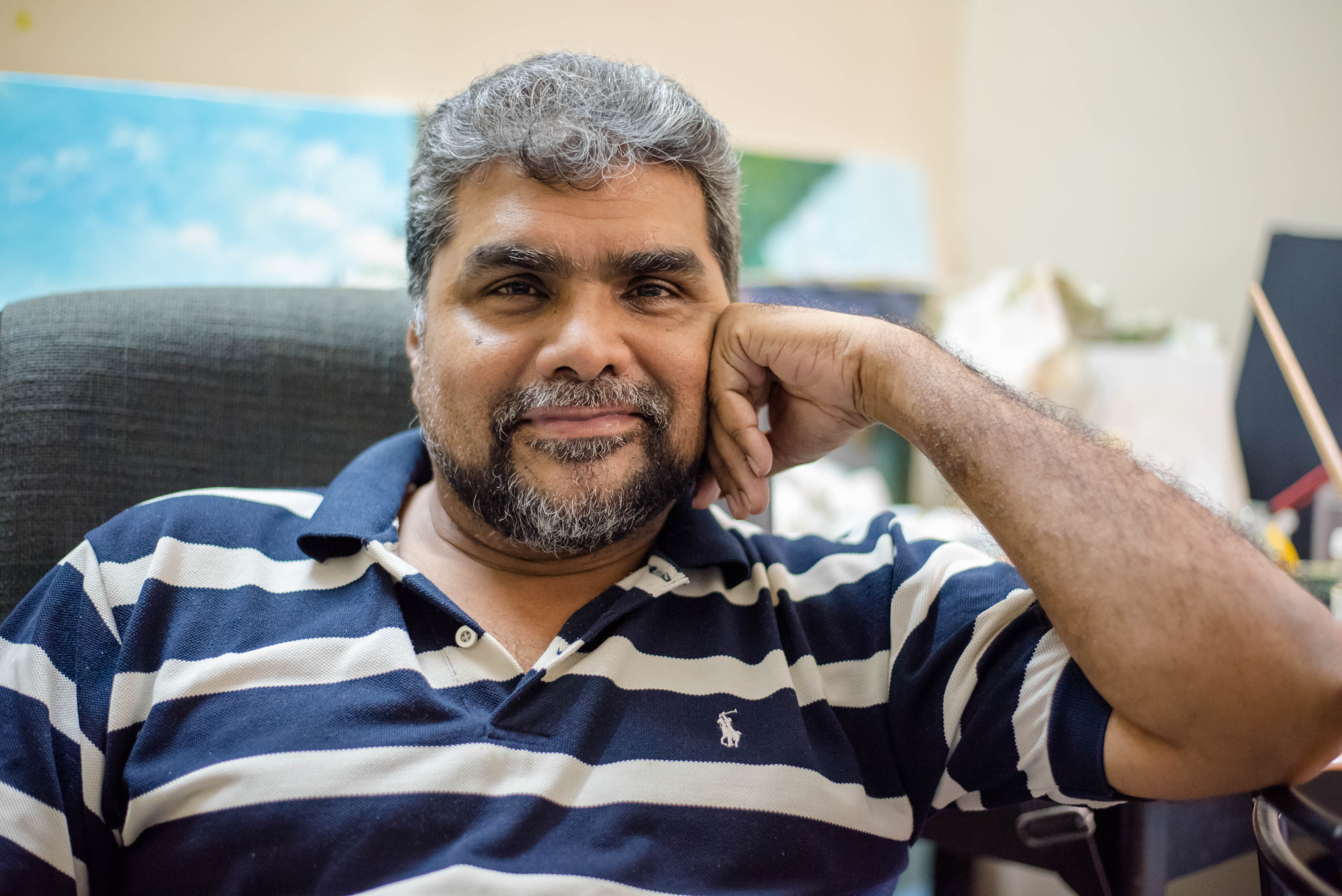 He then ventured into training & development for the corporate and public sectors in the year 2000. He tends to use a great deal of art in his classes, both law and training. He finds using graphics and images far more effective than mere words on slides and more importantly, it's a whole lot more fun.
In his first solo exhibition, he exhibited a collection of about 50 pieces of artworks. Some of these works were done back in the 80s', while he was in Ipoh. The exhibition basically encompasses four decades of his journey as an artist. He has since held 7 other public exhibitions.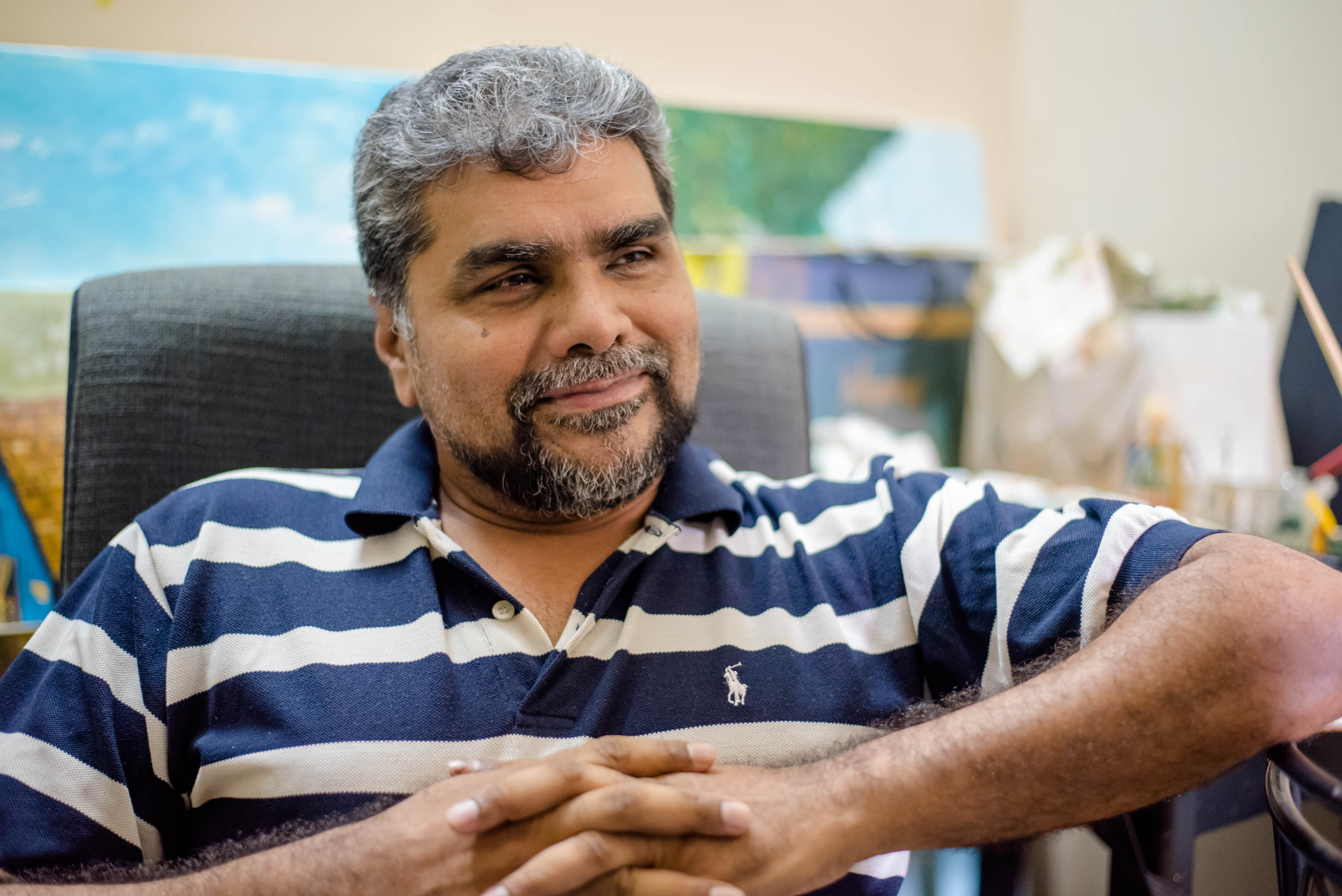 His works over the years have evolved from copying the work of other artists to copying from a photograph of an actual picture. Currently, a lot of his works are out of his own imagination and are moving towards spontaneous realism as well as surrealism.
'The Art of Living and The Art of Painting are not different. Both require Joy for company' - Kumar Nagalingam