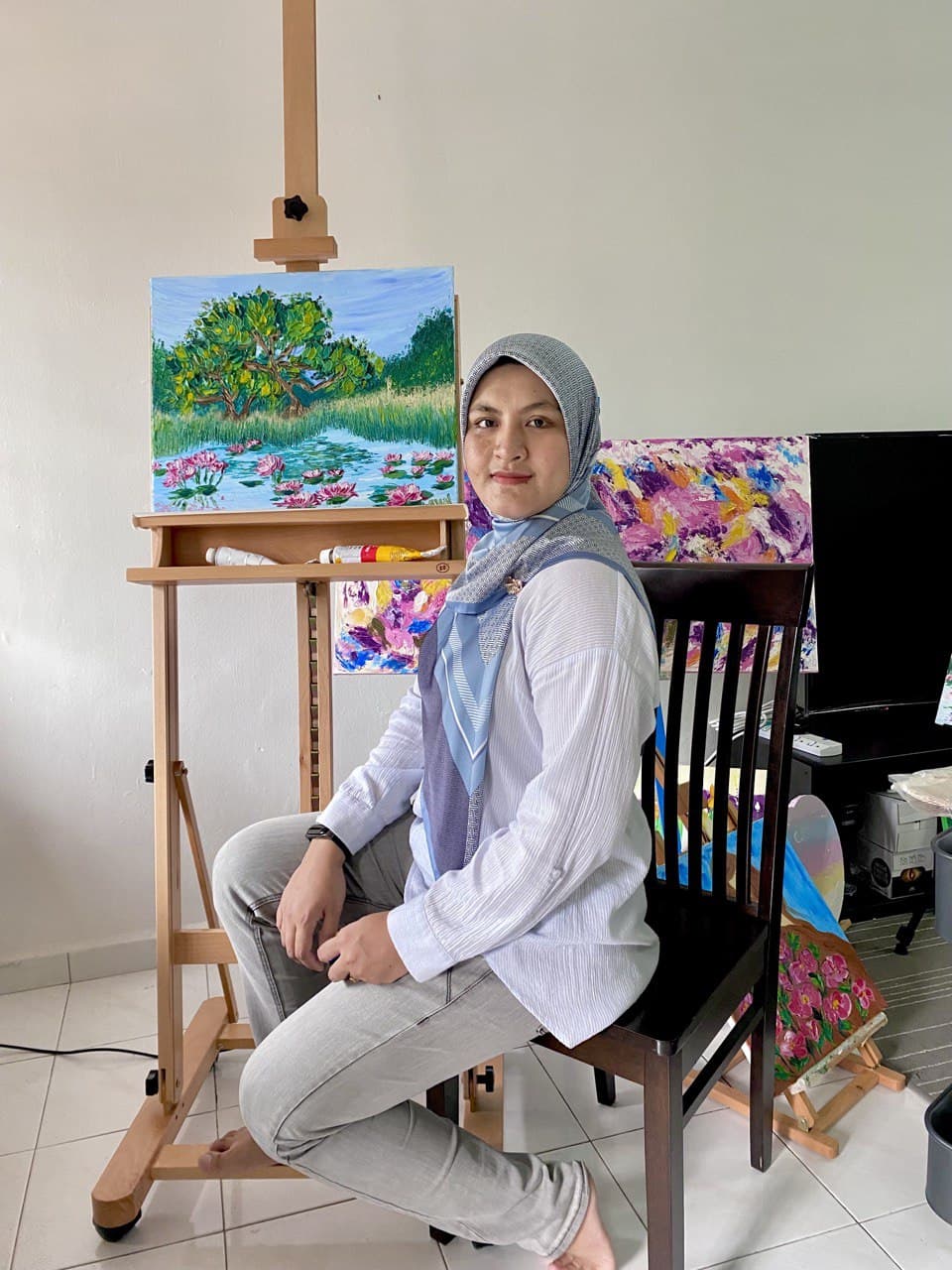 NOR LIYANA @ LANA is a self-taught painter born in Alor Setar, Kedah, Malaysia. She was an engineering postgraduate and researcher for a while before becoming a full-time painter.
A lover of nature, painting has been her escapism where she loves to draw special attention through scenery, landscapes and flowers. Lana found joy in painting and expressing her feelings onto her artworks.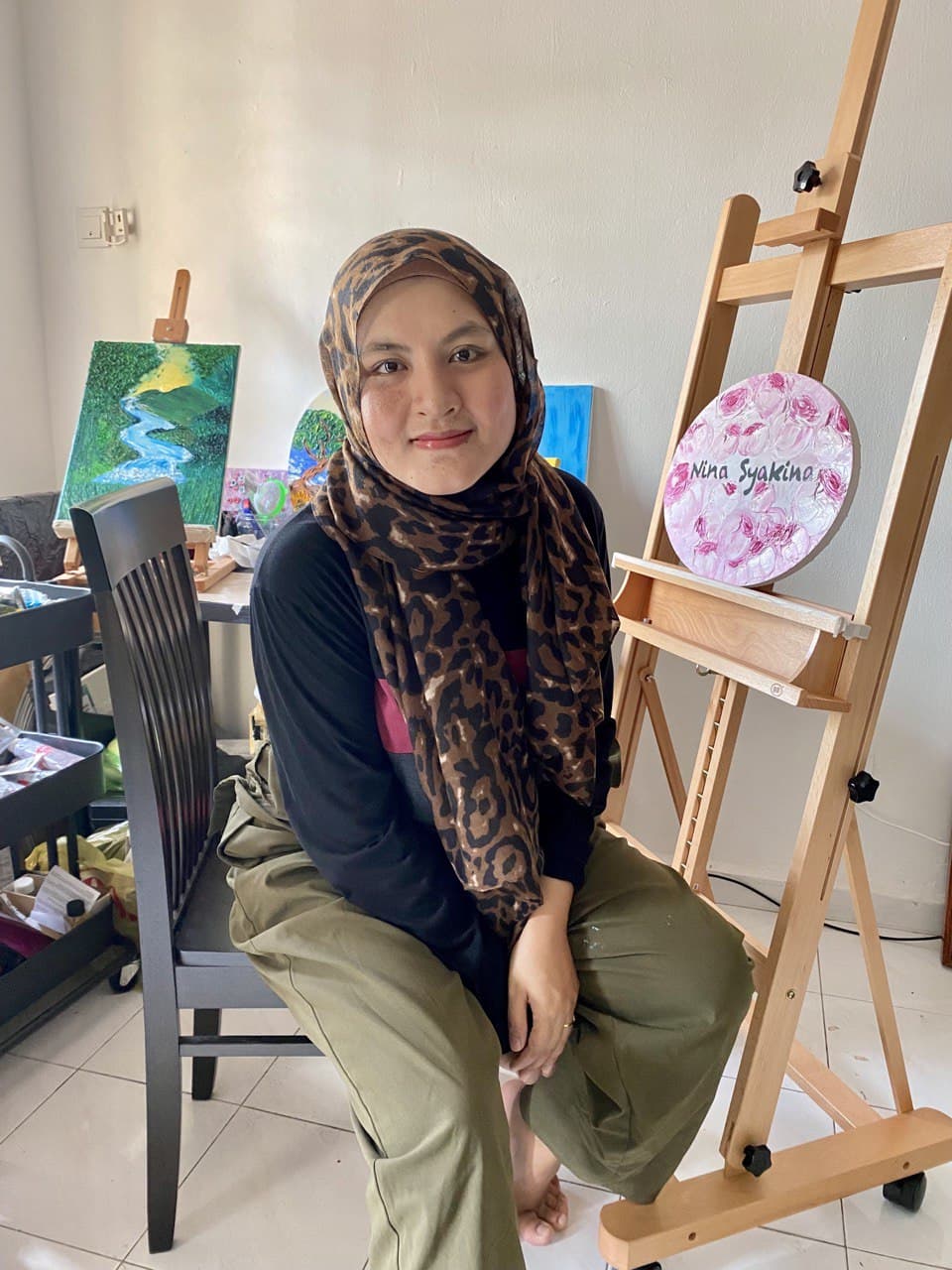 Pouring all her ideas and inspiration through canvases is an endless journey for Lana. Her tenderness of using a palette knife as her major tools form a refreshing texture on her paintings, makes them delightful and impressive.
Lana exploits the play of colours to the surface of the canvas in an unpredictable way. She approached the impasto techniques which carry strong visible strokes and she trusts that the journey leads to a magic creation of her artworks.
Her most well-known works are the "Roses", "Waterlily", and "Sunflower" which have always been commissioned by others. Other works by Lana are with various collectors from Malaysia itself and two of her works are across the US (California).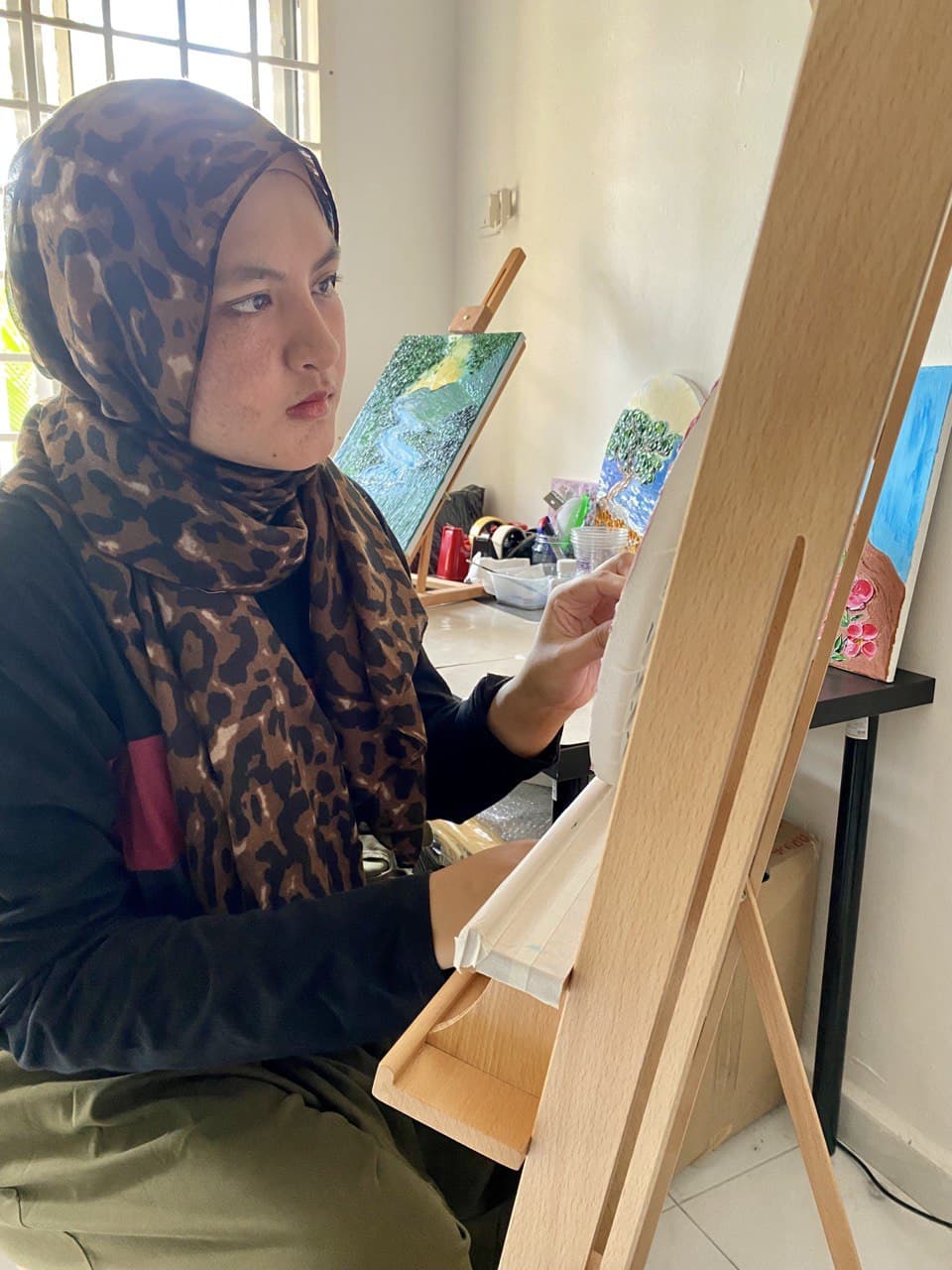 "Put the petal, from the metal." - Nor Liyana @ Lana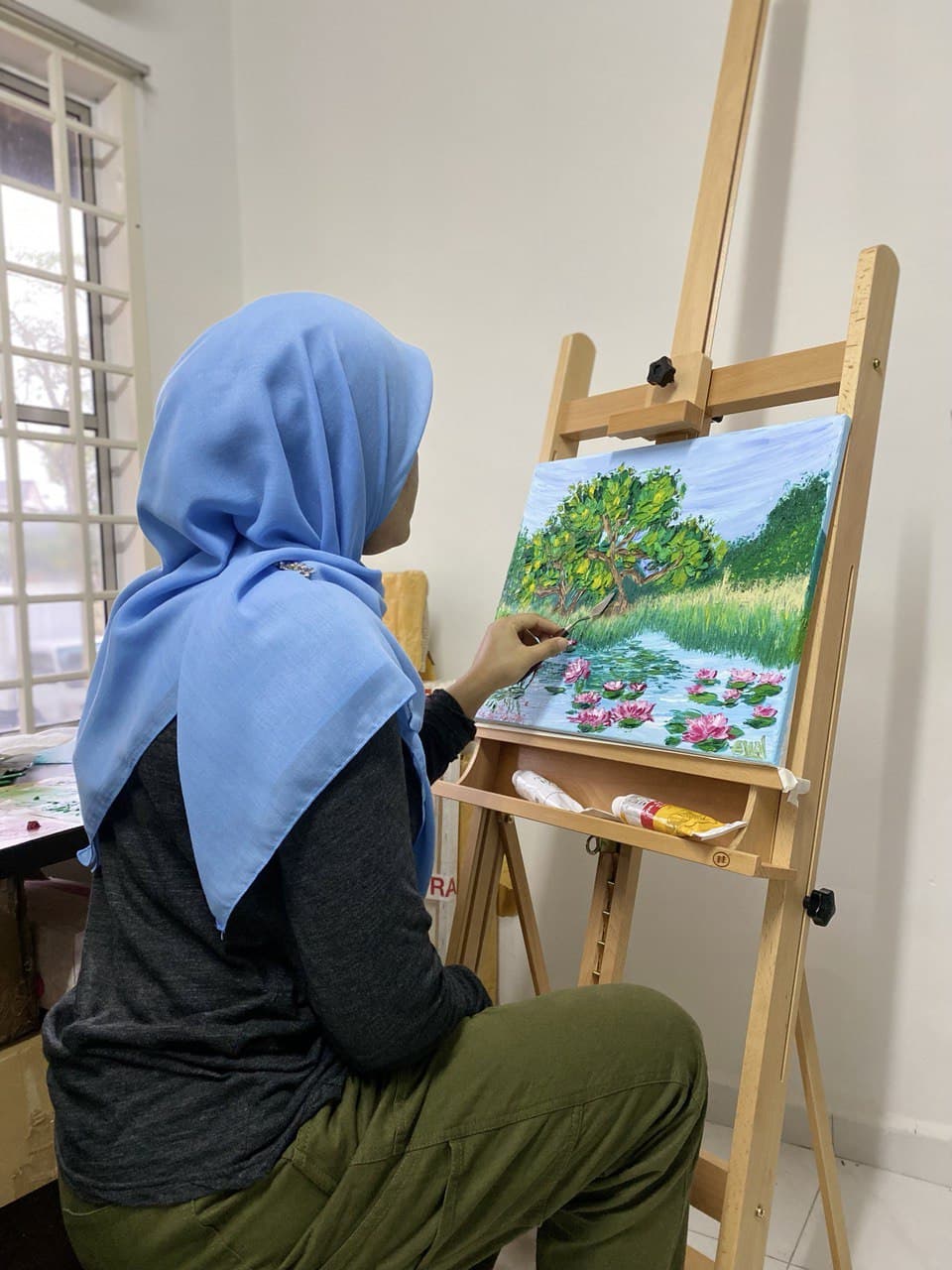 Past Exhibitions / Art Events / Art Awards:
- 2020, Online Exhibition #dudukrumahchallenge "SCREAM", Selangor Creative Arts Movement, Malaysia
TV Appearance:
DIY KANVAS | Wanita Hari Ini, WHI. on 13 Feb 2021