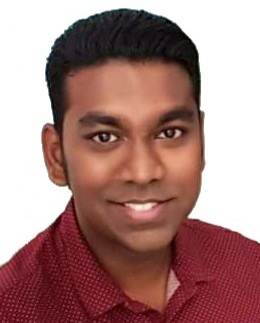 Eugene Nandakumar was born in Kuala Lumpur, graduated from the prestigious Malaysian Institute of Art (MIA) in Fine Art in 2006 and was awarded the Best Student in 2008. Currently, he is pursuing his Master of Education (major in School Leadership) at Open University Malaysia (OUM).
He has been a full time Art Teacher at a private high school since 2009 and recently joined Campus Rangers International School Kuala Lumpur as the Head of Art & Design Department. He is also involved in school activities as the stage and set designer. He is so creative and always care for his work because of his carefulness and nurturing traits which are very important in producing his works, especially in relation to art.
His art touch is very subtle and always attracts the attention of the public. He also attracts students from the school to love and appreciate art.
To date, he has participated in over 20 group exhibitions and won more than 10 awards in his artistic endeavors. Apart from participating in numerous shows in Malaysia, he has also exhibited in Singapore, India and with an ongoing show in Thailand.
"In art there is no mistakes, only discoveries….." - Eugene Nandakumar
Past Exhibitions / Art Events / Art Awards:
Art Awards:
· Best Student Award, Fine Art Department 2008, Malaysian Institute of Art (MIA)
- 1st Runner Up-Nando's Perify Your Art Competition ('08)
· 1st Runner Up- All New Toyota Vios, Blank Canvas Competition ('07)
· 1st Runner Up- FRIM Warisan Negara Art Competition ('14)
· Top Voted Artwork: Energy-Present & Future,Petronas Art Competition ('15)
· Top 22 Finalist, Visual Art Pitch 2018
· Honorable Mention Award-2020 International Art Prize for the Original Artwork, STARVD ART Studio ('20)
· Grand Prize (Establish artist category)-Dreamscape Art Contest 2021.
· 1st Runner Up- MyTown Colours of Togetherness 2021.
· Top 5 Finalist – Pulse Award 2D painting Category 2021.
· Top 30 Finalist- Penang Open Art Competition 2021
· Top 30 Eminent Artist-VAS International Artist Group, India 2022.
Art Exhibitions:
• Canvas- Evolution of Malaysian Art, KDU ('08)
• Nando's Perify Your Art, The Exhibition, NN Gallery ('08)
• Fine Art Diploma Show, MIA Gallery ('08)
• Kecik-Kecik Annual Art Show, Annex Gallery ('08)
• Pameran Pensel Warna Malaysia,Galeri Shah Alam ('13)
• Pameran Pensel Warna Malaysia,Galeri Warisan Budaya,KL Tower ('14)
• Energy-Present & Future, Galeri Petronas ('15)
• Visual Art Pitch 2018, KEN Gallery ('18)
• The 100 Art Exhibition 2019, China House Penang ('19)
• Pensel 2019 Balai Seni Maybank ('19)
• Luminosity, Artscape Ver.1.3, Commune Sunway Velocity KL ('19)
• Duality Group Art Exhibition, Galeri Seni University Malaya ('20)
• Un (Wrap) Open Art Exhibition, Creative Art Hub, Sunway Putra Mall ('21)
• Dreamscape, Online Art Exhibition (21')
• Virtue(al), Online Art Exhibition (21')
• ArtAidArtist, Phase 2 (21')
• Pulse Award 2021 The Exhibition, Phloen Chit, Thailand (21')
• Light & Dark, Balai Seni Maybank (22')
• 1st National Online Art Exhibition, VAS International Artist Group, India (22')
• Penang Open Art Exhibition, Penang State Art Gallery, Penang (22')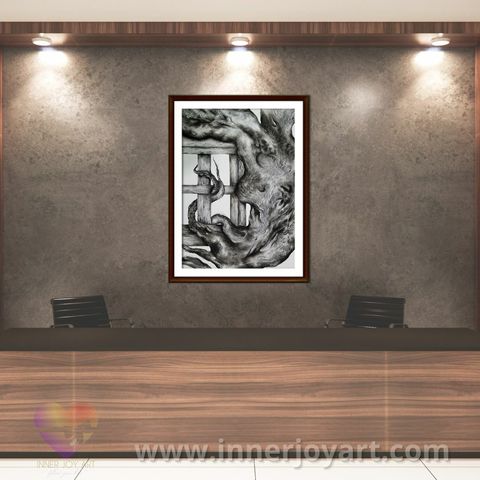 Escapism (2021) by Eugene Nandakumar | Original Artwork | Charcoal on Paper | 60 cm x 84 cm