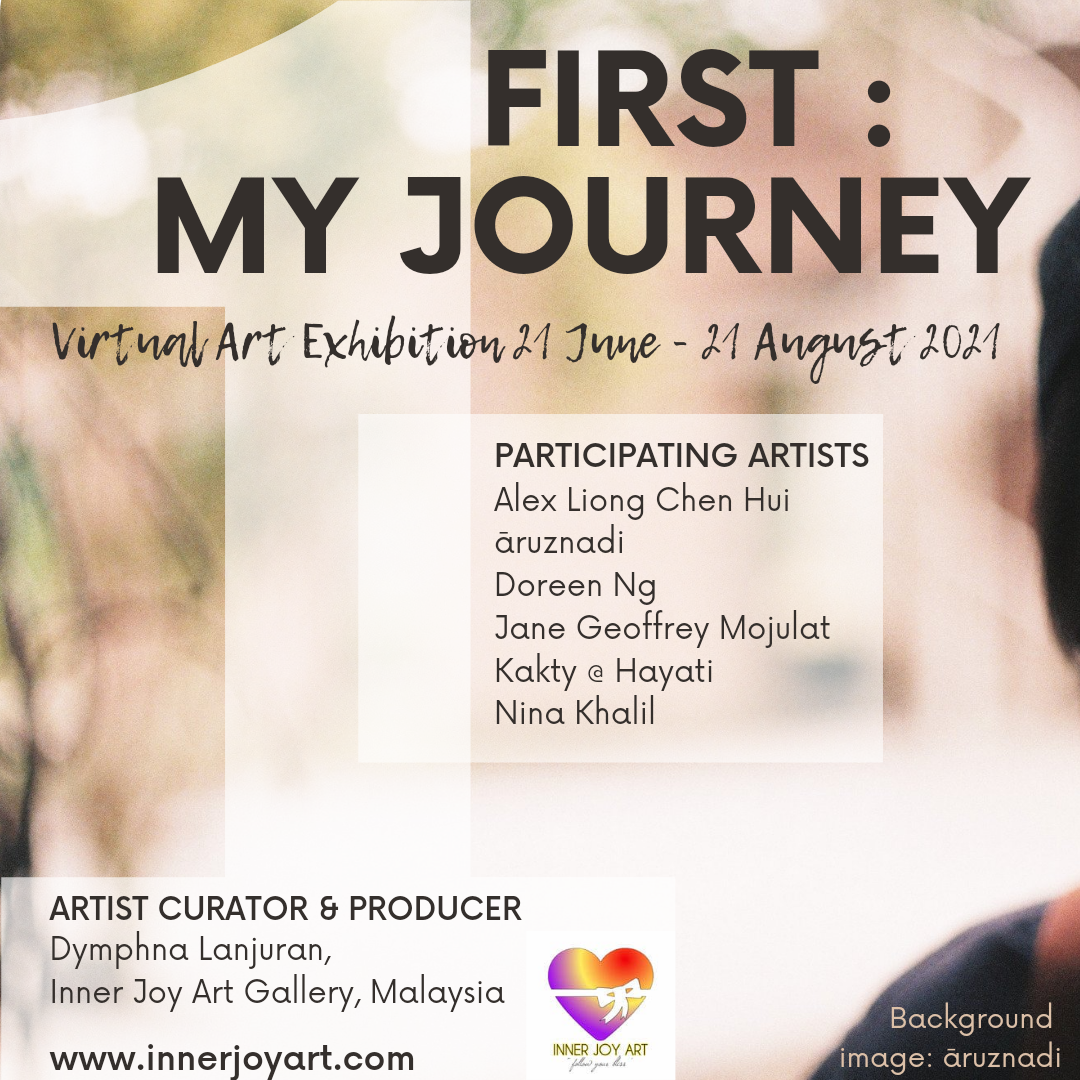 First : My Journey
Virtual Art Exhibition
21.6.2021 - 21.8.2021
"First : My Journey" is an exhibition that is especially curated for a group of artists that are exhibiting for the very first time with Inner Joy Art Gallery, Malaysia.
The 6 participating artists here are from diverse backgrounds and experience. There are those with formal art education backgrounds and there are those who are self-taught too. There are also those who have participated in a few local and international art exhibitions, while most are exhibiting their art creations for the very first time to the public eyes!
What is exciting to see in this exhibition are also the vast medium of choice by the participating artists; ie. ranging from acrylic, oil, rubber clay, pottery and various other mediums used by the artists to foretell the stories of their life journey through art.
The theme of this exhibition is focused on "My Journey" as that's that one common yet different dominating factor that connects all 6 artists in this exhibition. Their arts tell the stories of their journey from where they were to where there are in this present moment, and to where they aspire / envision to be.
What viewers can expect from this exhibition is a genuine, authentic and raw expression of life expressed by the artists through their art creations. There are indeed more to what meet the eyes, and more to what can be expressed through arts that words alone may not be able to.
In view of that, we would like to invite all of you to join us in the journey of this virtual exhibition from 21 June - 21 August 2021, where artworks and details of the participating artists will be shared daily through various social media platforms and our website, www.innerjoyart.com.
Images, words and videos showing details of some of the artworks will be shared to enhanced viewer's virtual art experience in this exhibition, and with that, we hope connection to the arts shall be able to be established albeit virtually.
All artworks will also be available for sale, on a first come first serve basis. One of the artists will be channelling the proceeds of her sales for charitable contributions, while the rest will contribute back to the artists' continuous journey of enriching and inspiring the lives of others through their arts.
6 Participating Artists :
Artist Curator & Producer :
Inner Joy Art Gallery, Malaysia