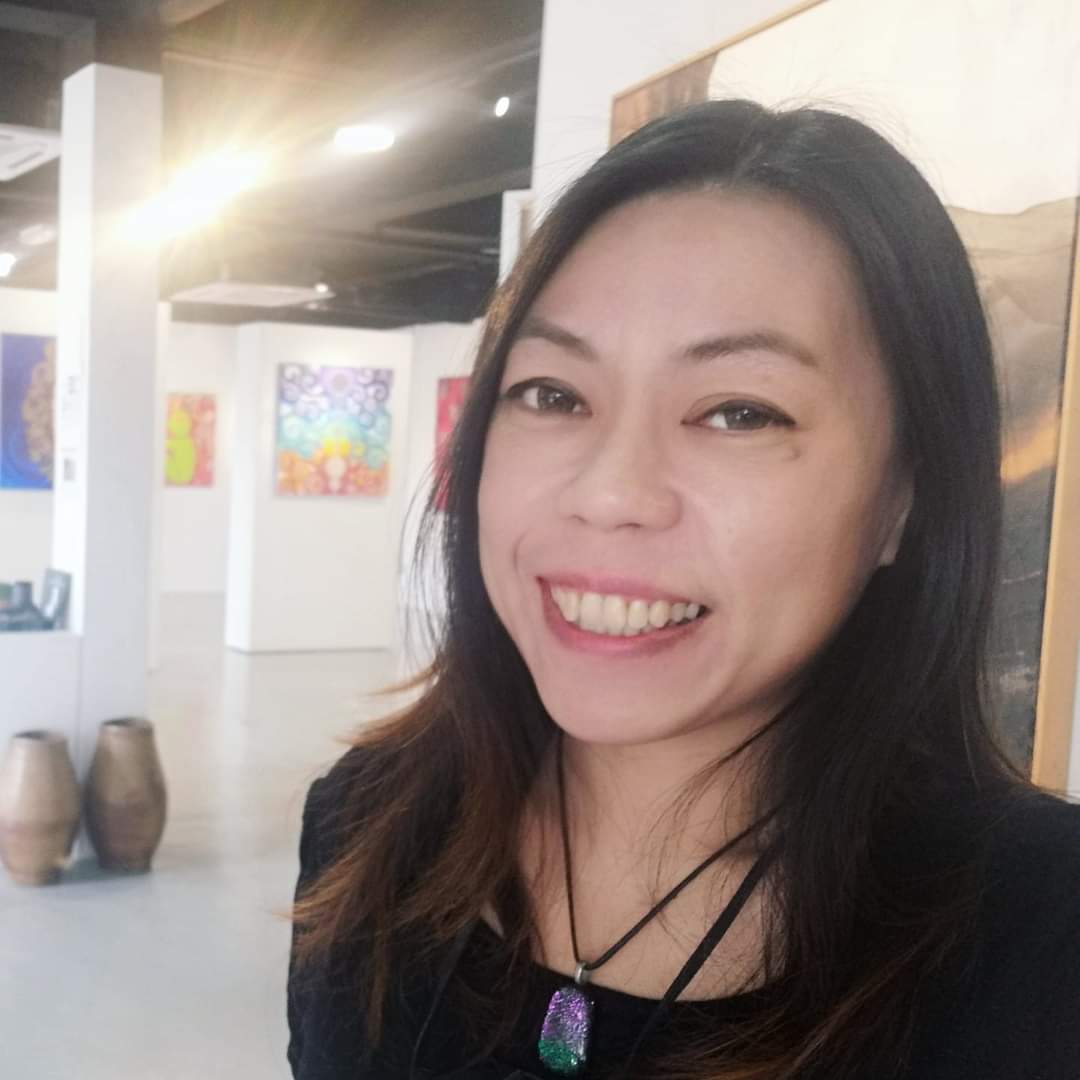 Dymphna Lanjuran hails from Kota Kinabalu, Sabah, Malaysia. Her unique name is often followed by questions and wonder - of her race/ethnicity and the origin of the name itself. Dymphna usually happily explains that she is from one of the native aborigines race/ethnicity in Borneo, ie. Kadazan, and her first name 'Dymphna' is actually the name of an Irish saint.
As unique as her name sounds, Dymphna's career journey is unique as well. Dymphna is a former lawyer who specialised in Employment Law for about 13 years from 2006 - 2019. She advised and litigated for various corporate and individual clients on matters involving Employment Law in Malaysia. It was a fulfilling and satisfying career, with a lot of stress, challenges and learnings that shaped her to who she is today.
"It is akin to daily long hours of high intensity workouts that conditioned the body to become stronger." - that's how Dymphna describes that part of her life experience.
As she has always been drawn to art and creativity since childhood, it is also natural for Dymphna to incorporate art and creativity in her daily life as a lawyer. Dymphna came to a realization that art contributes a lot to her work-life balance, mental, emotional and psycholosocial support to maintain balance of body, mind and soul.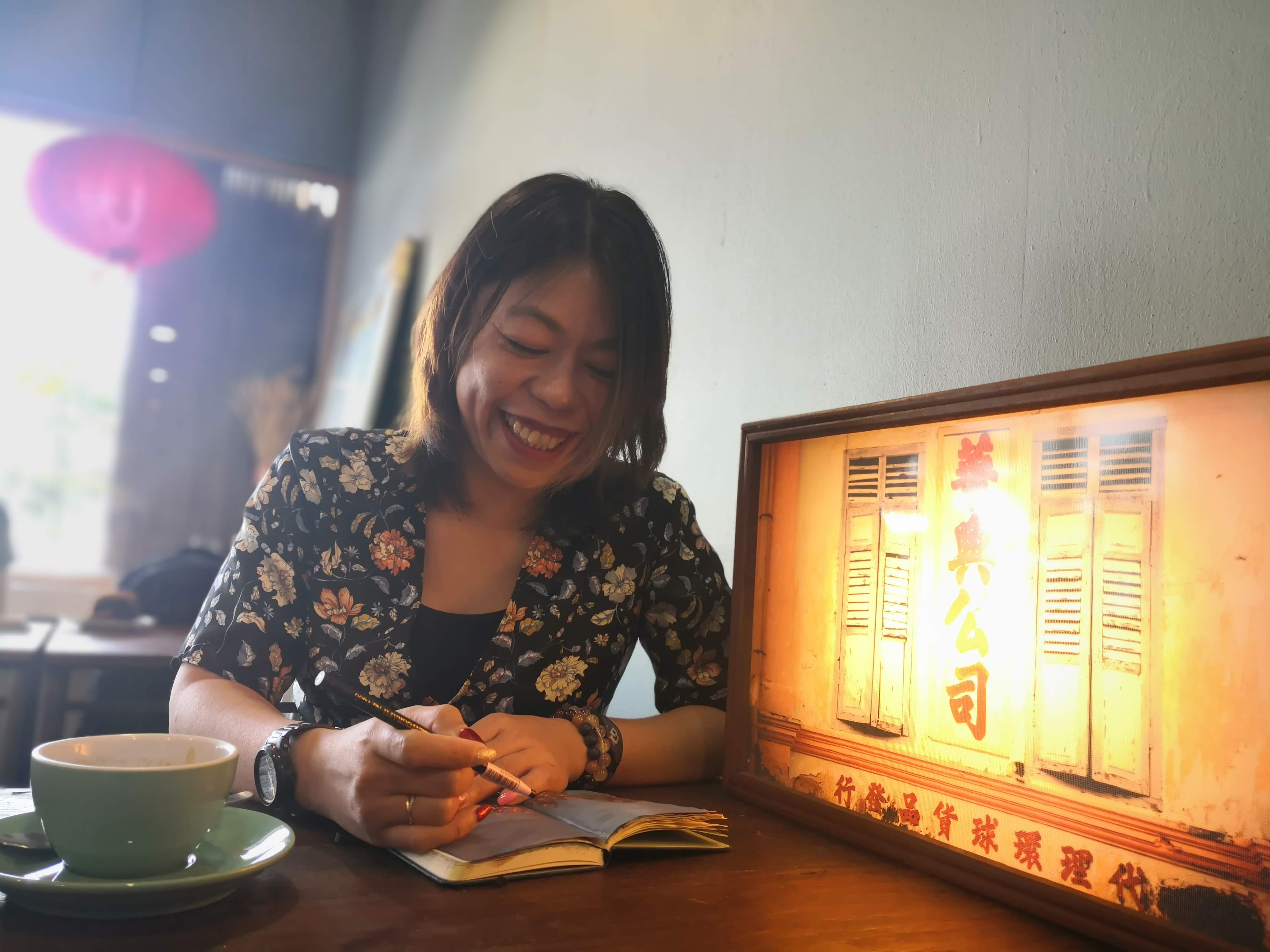 In 2012, she participated in a personal development training called Advanced Living Series that served as a wake up call on how she wants to continue living her life and create her own Legacy in this world. She then embarked on a self-curated journey to practise a hybrid career in both law and art. Dymphna loves people and she is passionate about personal and community development. Her vision is to see a happier, kinder, more loving, compassionate world where everyone lives and loves each other as equal.
Hence, besides law and art, Dymphna is also active in community development and humanitarian works. She was thrilled when she discovered that art can be utilised as one of the effective tools to reach out to people from all walks of life and supports the vision she has.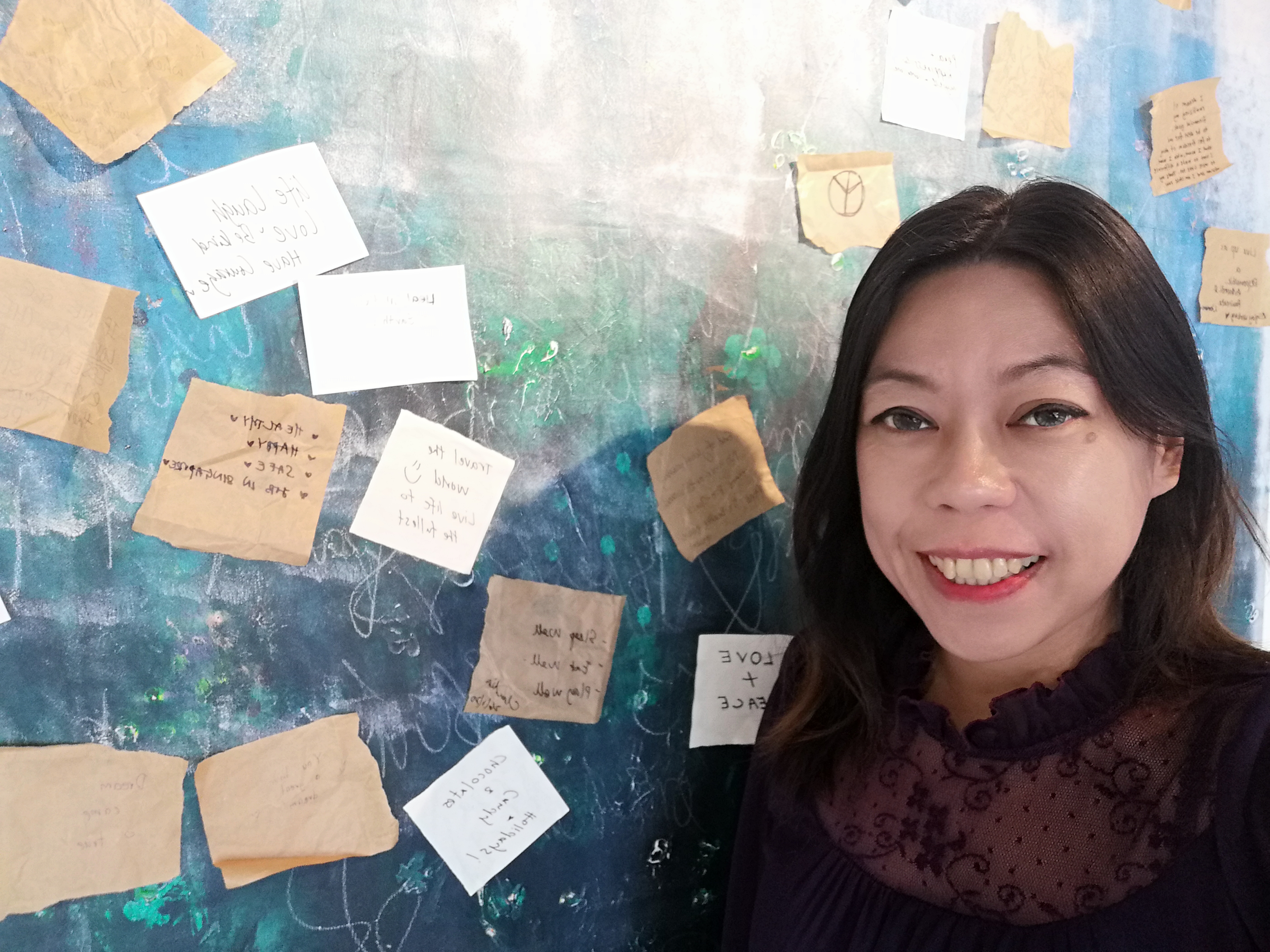 Examples of community development and humanitarian works utilising arts that Dymphna was involved in are Women Empowerment Workshop to the aborigine community in Malaysia, Psychosocial Support relief post earthquake in Nepal and Happy Hour session for Safe Space Covid-19 Malaysia online platform.
Besides that, through various collaborations with her artists friends from all over the world, she had produced and co-curated various independent group art exhibitions and interactive art events in and outside of Malaysia since 2012.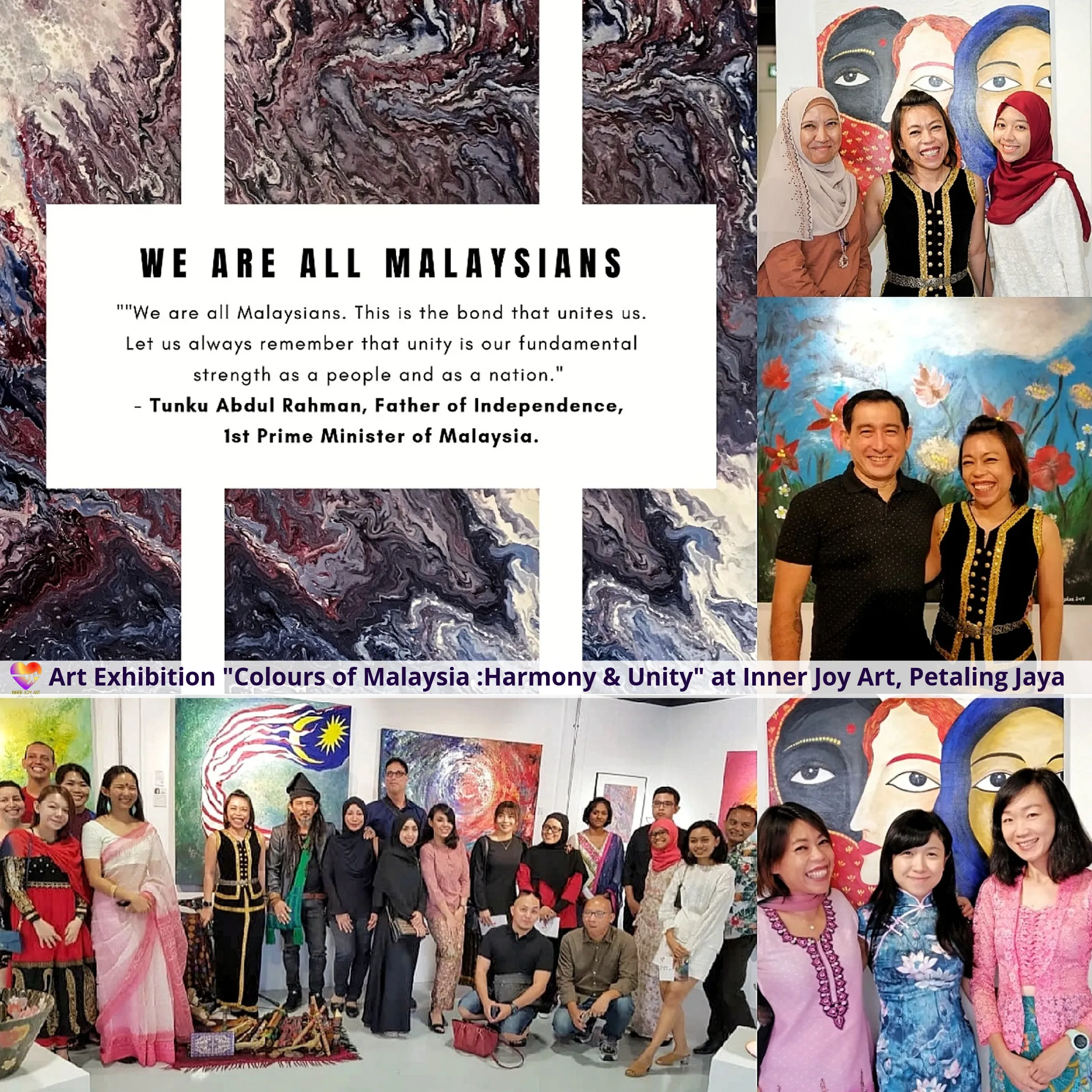 In 2019, together with her business partner, Dymphna founded Inner Joy Art, an art gallery in Malaysia which focuses on bringing happiness though art experience. When Inner Joy Art was established, Dymphna decided to focus solely on growing her vision through the art gallery. She then decided to totally forego law as her career to immerse herself fully in this new Inner Joy Art journey.
Through Inner Joy Art, impactful art exhibitions with specific messages and themes that are impactful to the public are developed, curated and produced. To Dymphna, Inner Joy Art stands as a gallery platform that empowers the public and artists through those impactful art exhibitions where messages of the exhibitions and voices of the artists are shared far and wide through various platforms.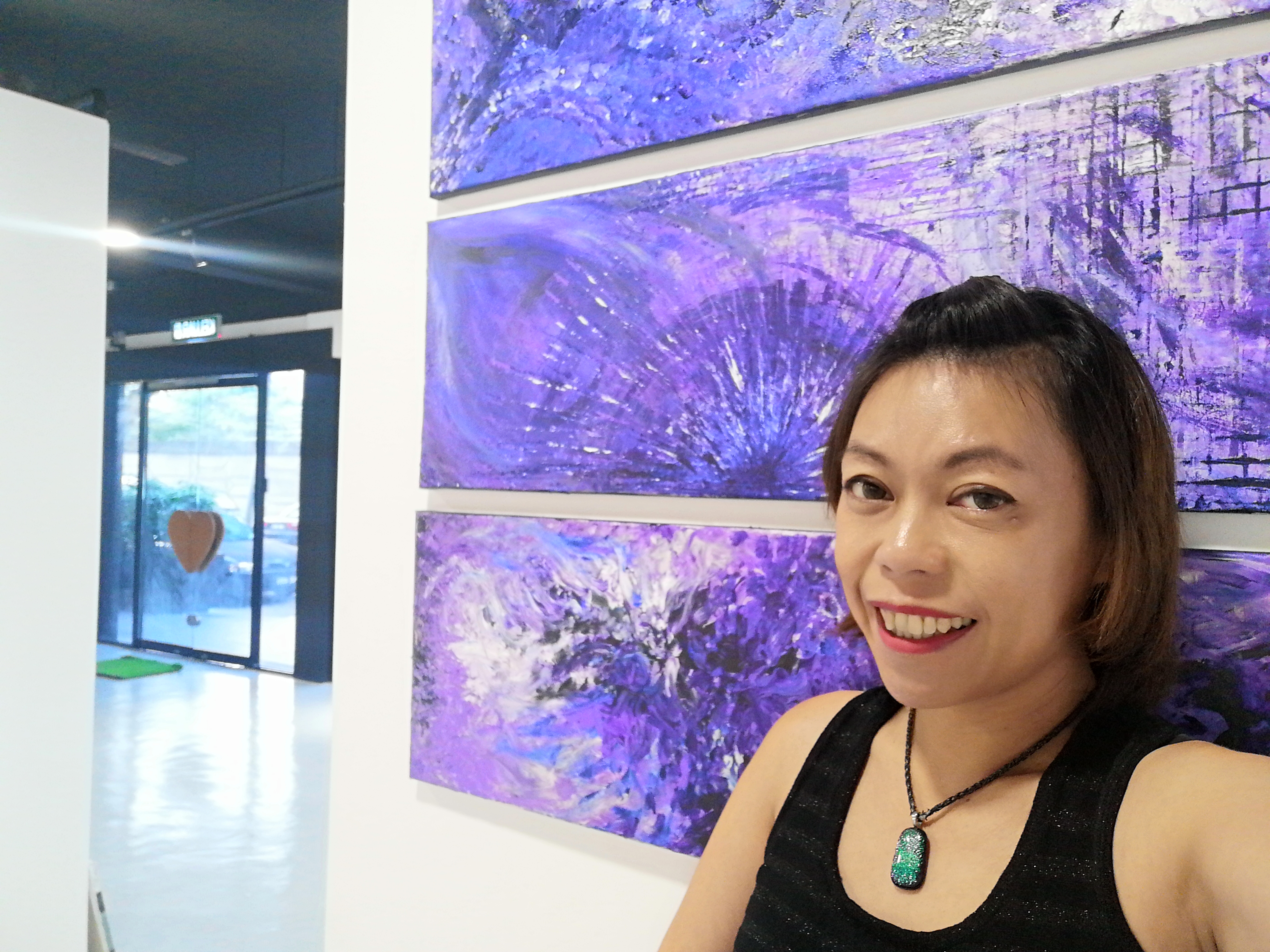 Personally, Dymphna's visual art style continues to develop from time to time as she prefers to immerse herself in different art series which are often intuitive, daring and experimentative. Her current favourite subjects to paint are abstraction and imaginary floral.
"Follow your bliss with integrity - that's what I do, to the very core of my being. It is just so amazing to feel and experience your experience when you're being truly honest with yourself - to what makes your heart and soul comes alive." - Dymphna Lanjuran
Sale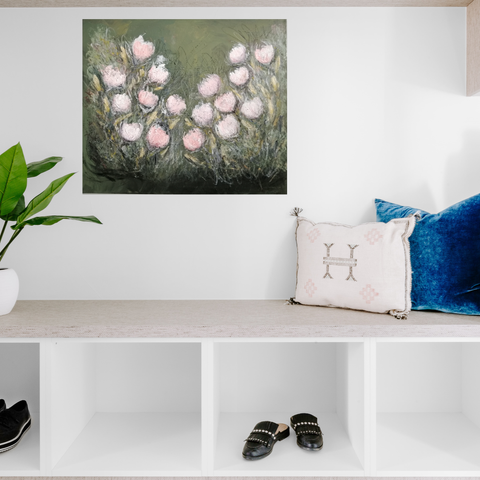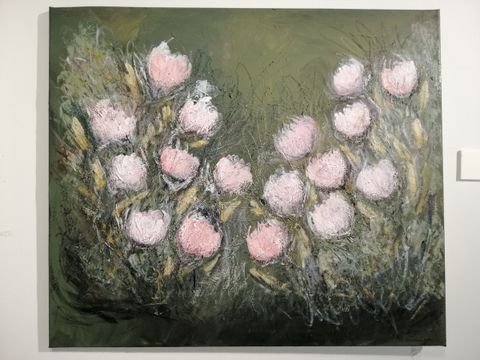 Silvine Grace (2020) by Dymphna Lanjuran | Acrylic and Oil Pastel on Canvas | Original Painting | 61 cm x 48 cm
Sale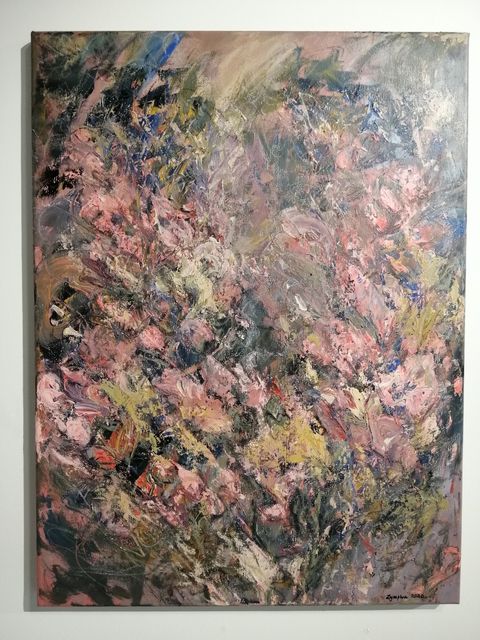 Divine Fauve (2020) by Dymphna Lanjuran | Acrylic and Oil Pastel on Canvas | Original Painting | 2 feet x 1.5 feet