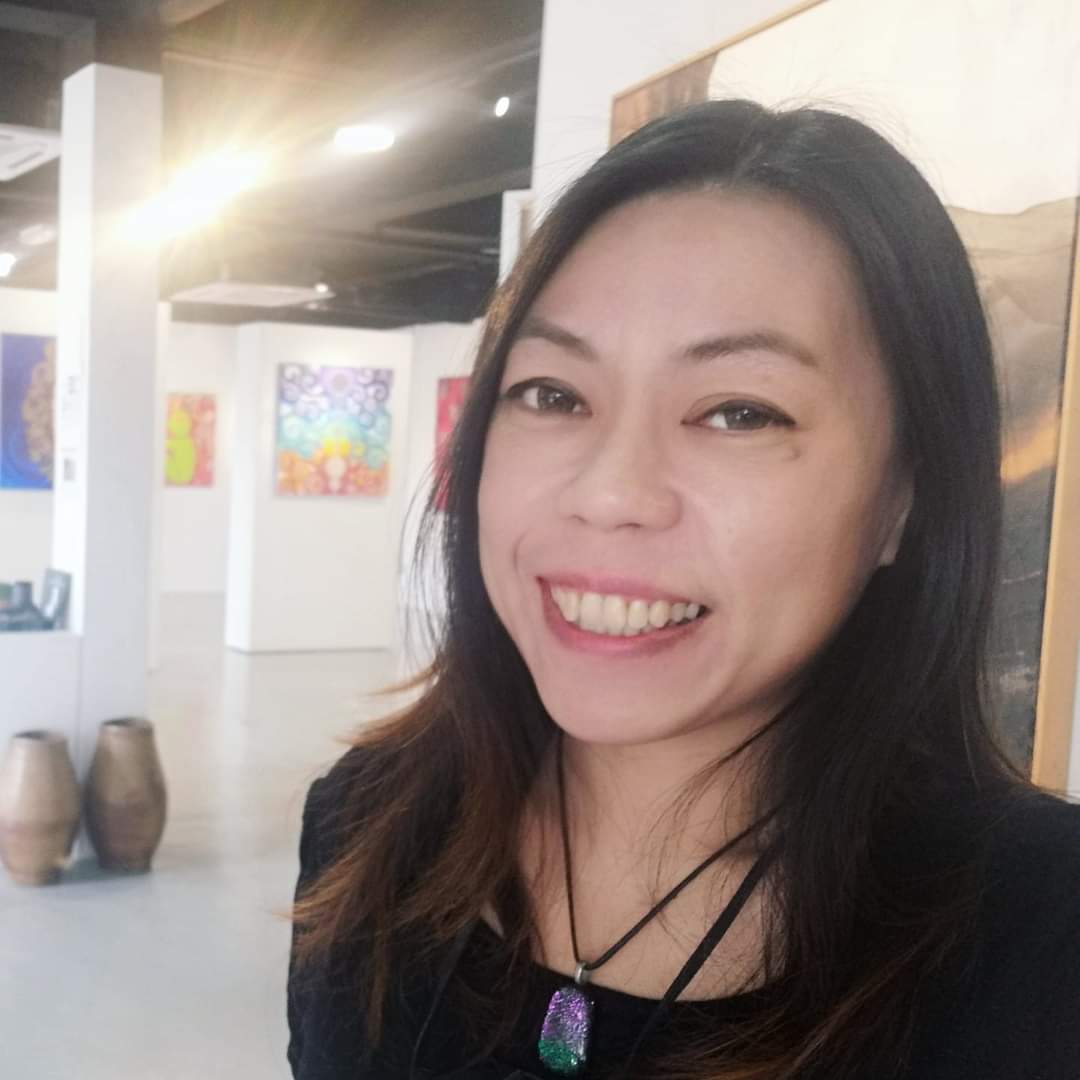 Dymphna Lanjuran is a former lawyer turned artist visionary curator and a gallerist. Graduated with Bachelor Degree in Law (LLB hons) in 2006, Dymphna practised law for about 13 years before immersing herself full-time in art in 2019 when she co-founded Inner Joy Art Gallery.

In between those period of her legal stint, Dymphna practised hybrid career in law and art from 2012 onwards, as she believes that art balances the other part of her thinking brain.

Expanding on those years of advocacy in court and advising corporate clients, with the experience and insights garnered throughout her hybrid career practices, Dymphna holds a vision that this world will be a better place when one's mind, body and spirit are nourished; one of the tools to facilitate that is through freedom of expression and joy through art.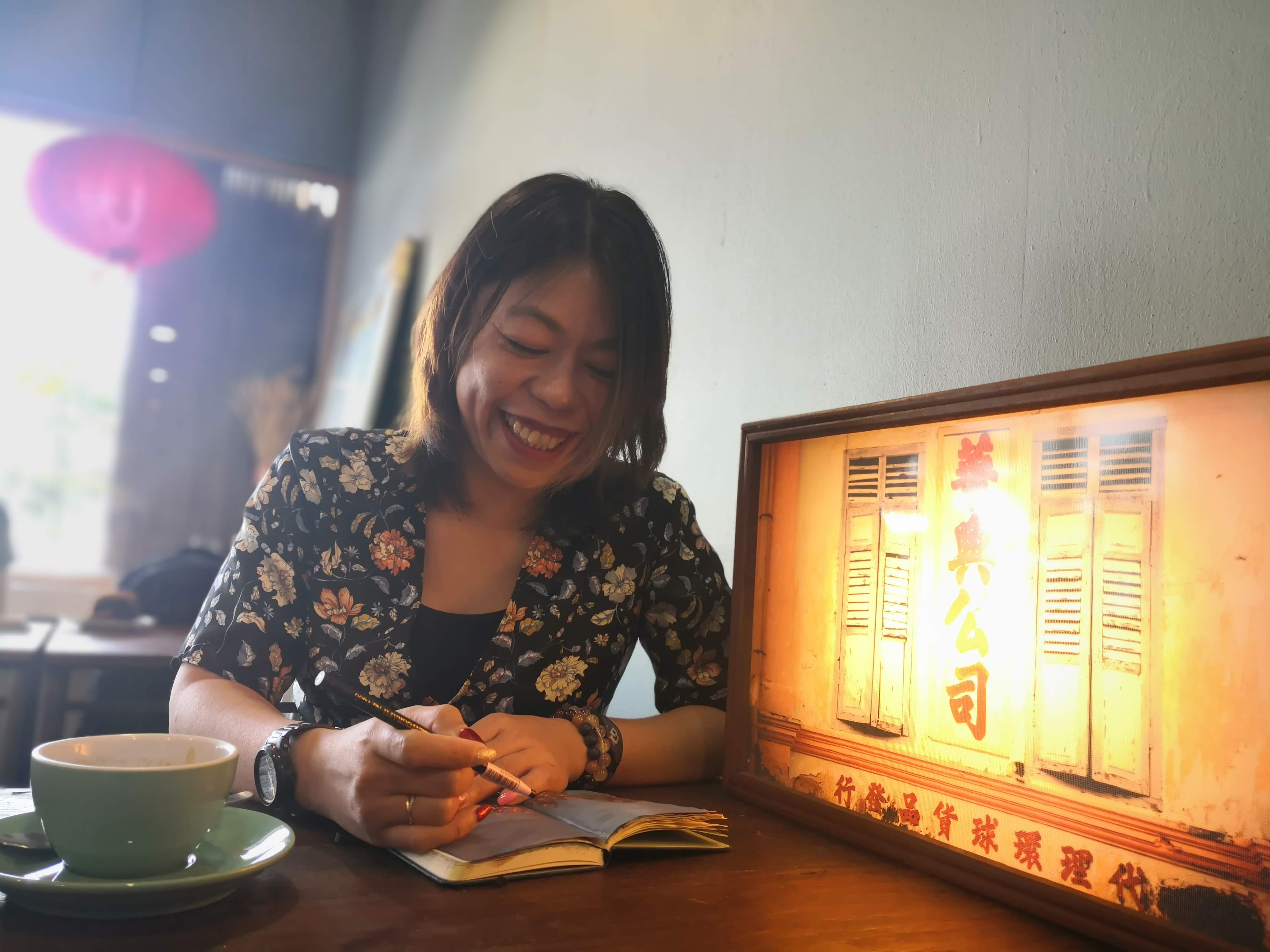 With that, Dymphna is always open to opportunities for utilisation of art in projects that help to make a difference in society as a whole. Hence why art exhibitions and projects curated or that she chose to be involved in, usually carry special meaning that aim to deliver certain messages and impact to the public.

Personally, her art style is intuitive visionary and highly influenced by nature and life experience. She has exhibited her artworks in Malaysia and Indonesia, with collectors of her works in Malaysia, China, Japan, US and Australia.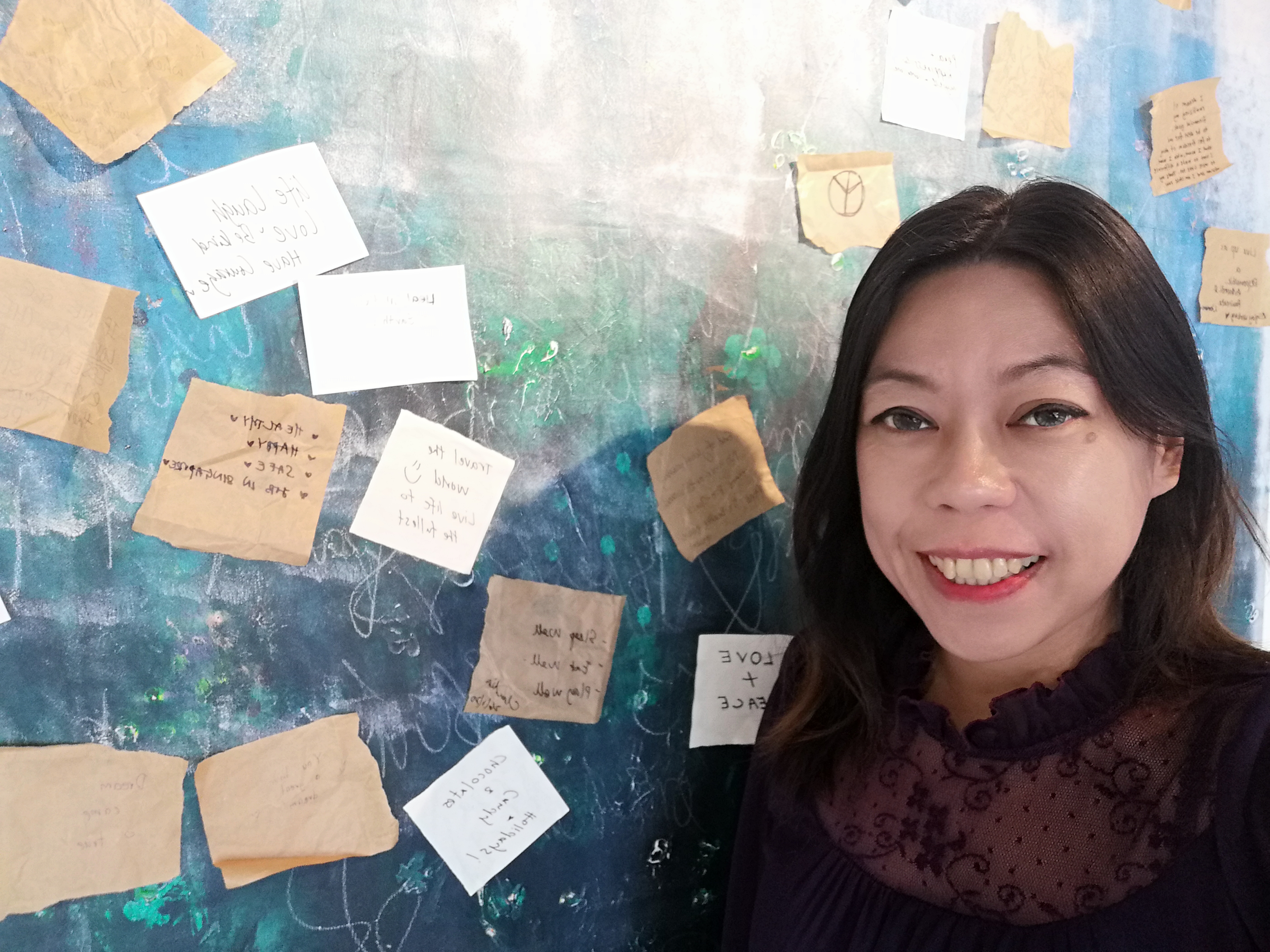 "We all have unique paths in life, just like how unique an art is to an artist and a collector. Trust your intuition, stay true to your heart and all will be well." - Dymphna Lanjuran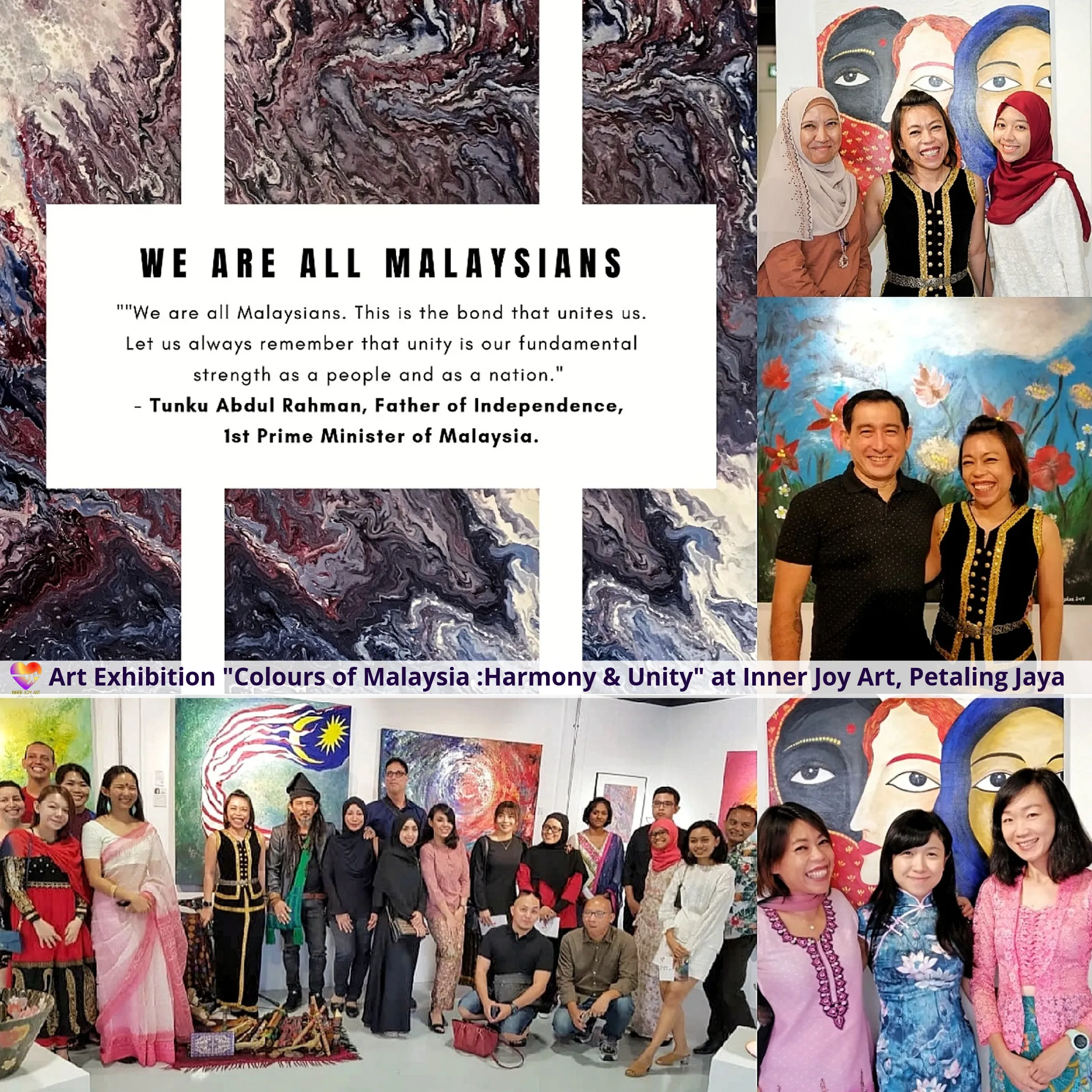 Dymphna's all-time favourite artist is Leonardo Da Vinci as he was someone multi-talented and a genius in many forms; who had utilised his skills in various different areas of life to create an impact around him.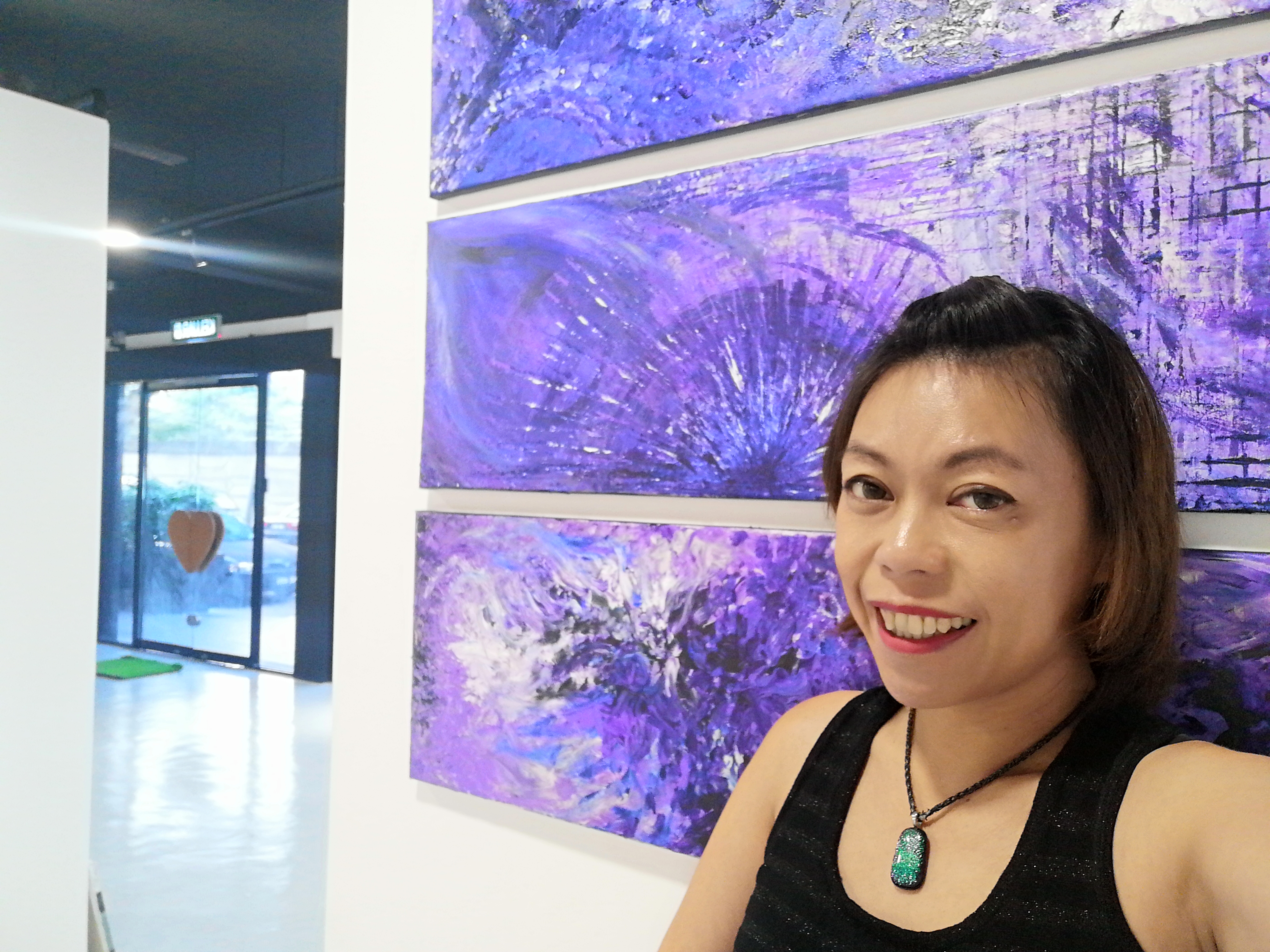 "Follow your bliss with integrity - that's what I do, to the very core of my being. It is just so amazing to feel and experience your experience when you're being truly honest with yourself - to what makes your heart and soul comes alive." - Dymphna Lanjuran
Past Exhibitions / Art Projects :
Art Exhibitions (selected mentions)
2022 :
Fable : A Hero's Journey, Inner Joy Art Gallery
2021 :
Love : Thanksgiving, Inner Joy Art Gallery
Flowers and Foliages, Inner Joy Art Gallery (virtual)
First : My Journey, Inner Joy Art Gallery
2020 - 2021 : What's My Story?, Inner Joy Art Gallery (virtual)
2020 :
Be Kind. Have Courage : Mental Health Awareness
Divine : Treasures of the Forest, Inner Joy Art Gallery
Dreams : Transcending Physical Reality, Inner Joy Art Gallery
2019 :
The Other Half of the Sky for Women Empowerment, Milestone Trainings
Colours of Malaysia : Harmony & Unity, Inner Joy Art Gallery
Variation, Universiti Malaya Art Gallery
Doors, LockerRoom, DC Mall
Unicorn Magic, LockerRoom, DC Mall
Vermilion, LockerRoom, DC Mall
2018 :
Non-Finito, Opposites Abstract 2.0, Universiti Malaya Art Gallery
Orang Asli Photography Exhibition, Universiti Malaya Art Gallery
Save Food, Save Lives, Save Nature, in collaboration with Food Banks Malaysia
ImagoMundi 3 Nations, Jakarta, Indonesia
Sense & Sensibility, Lostgens Art Space
Immerse, Raw Art Space
2017 :
3 Roads, Port Commune
Opposites Abstract, Universiti of Malaya Art Gallery
2014 :
Table 312, Bangsar
2012 :
Legacy 2 Talent Show, Kelana Jaya Lakeside
Art Projects
2020
Happy Hour Art for Psychosocial Support Relief, Safe Space Covid-19 Malaysia (online community)
2017 - 2019
Art Instructor for Sip & Paint, Art & Bonding, Sri Hartamas
2016 - 2019
Various voluntary initiatives for psycholosocial support relief at Nepal (various villages affected post earthquake), Taiwan and Malaysia orang asli communities (for children and women empowerment), under the NGO Kelab Kebajikan The Pink Shoes, Malaysia
2014 - 2016
Various art jam sessions with Table 312 in private residences and commercial spaces around Klang Valley
Family Fun Time with Nature Art Jam, Club Med Cherating (Resident Art Jam Artist with Table 312)