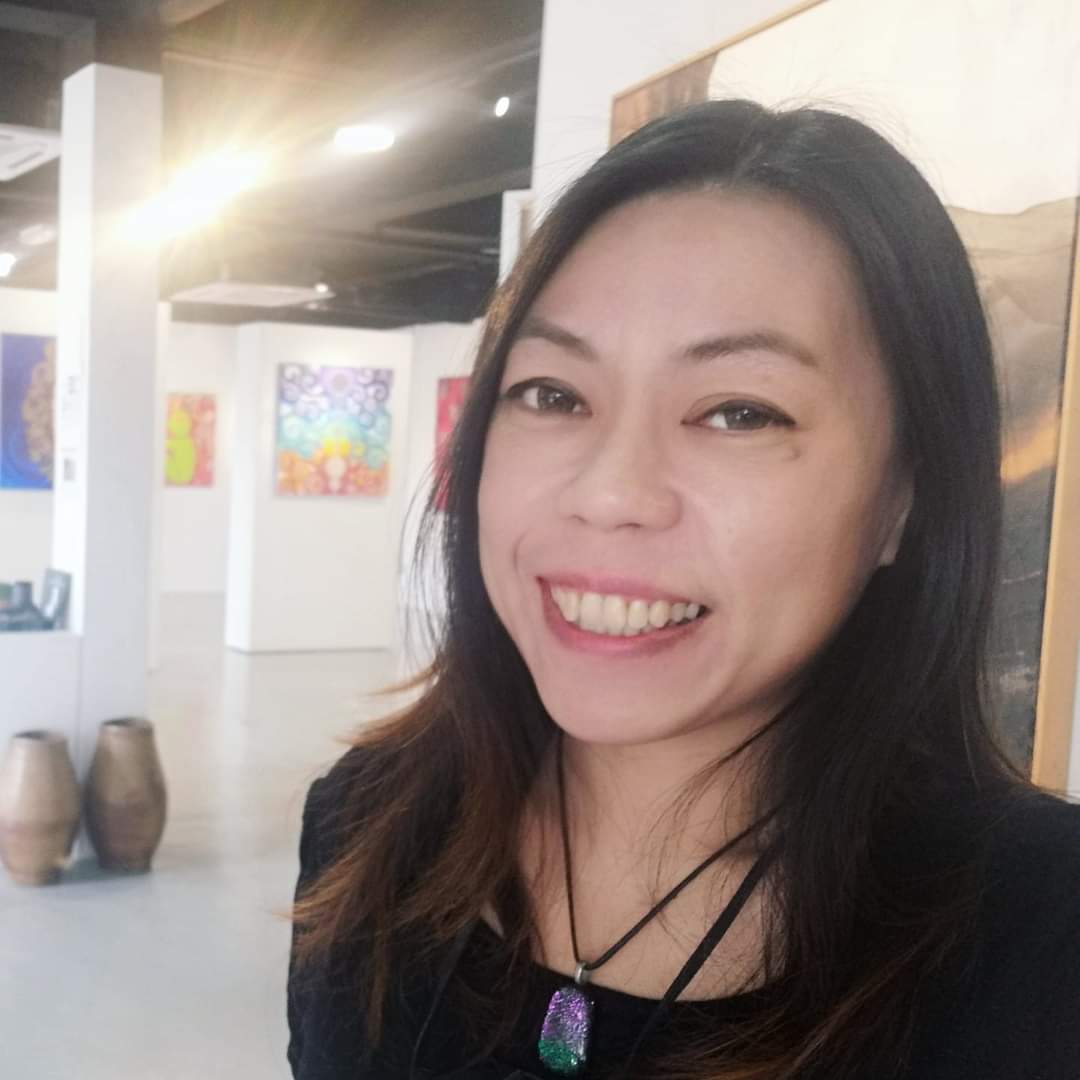 Meet Dymphna Lanjuran, a spirited Kadazan native hailing from Sabah, Borneo – the enchanting eastern part of Malaysia. Formerly a lawyer, Dymphna's journey transformed when art beckoned, steering her from courtrooms to the canvas. Armed with a Law degree earned in 2006, she practiced for 13 years, artfully straddling both realms since 2012. But it was in 2019, when she co-founded Inner Joy Art Gallery, that she embraced art wholeheartedly.
As the Art Director and Artist Curator at Inner Joy Art Gallery, Dymphna ingeniously weaves her legal acumen and artistic flair. Her diverse background cultivated a belief in nurturing mind, body, and spirit through artistic expression. She champions art's power to balance human cognition and passionately channels this ethos into meaningful projects. Her curated exhibitions resonate with purpose, unraveling messages that resonate, awaken awareness, and evoke change.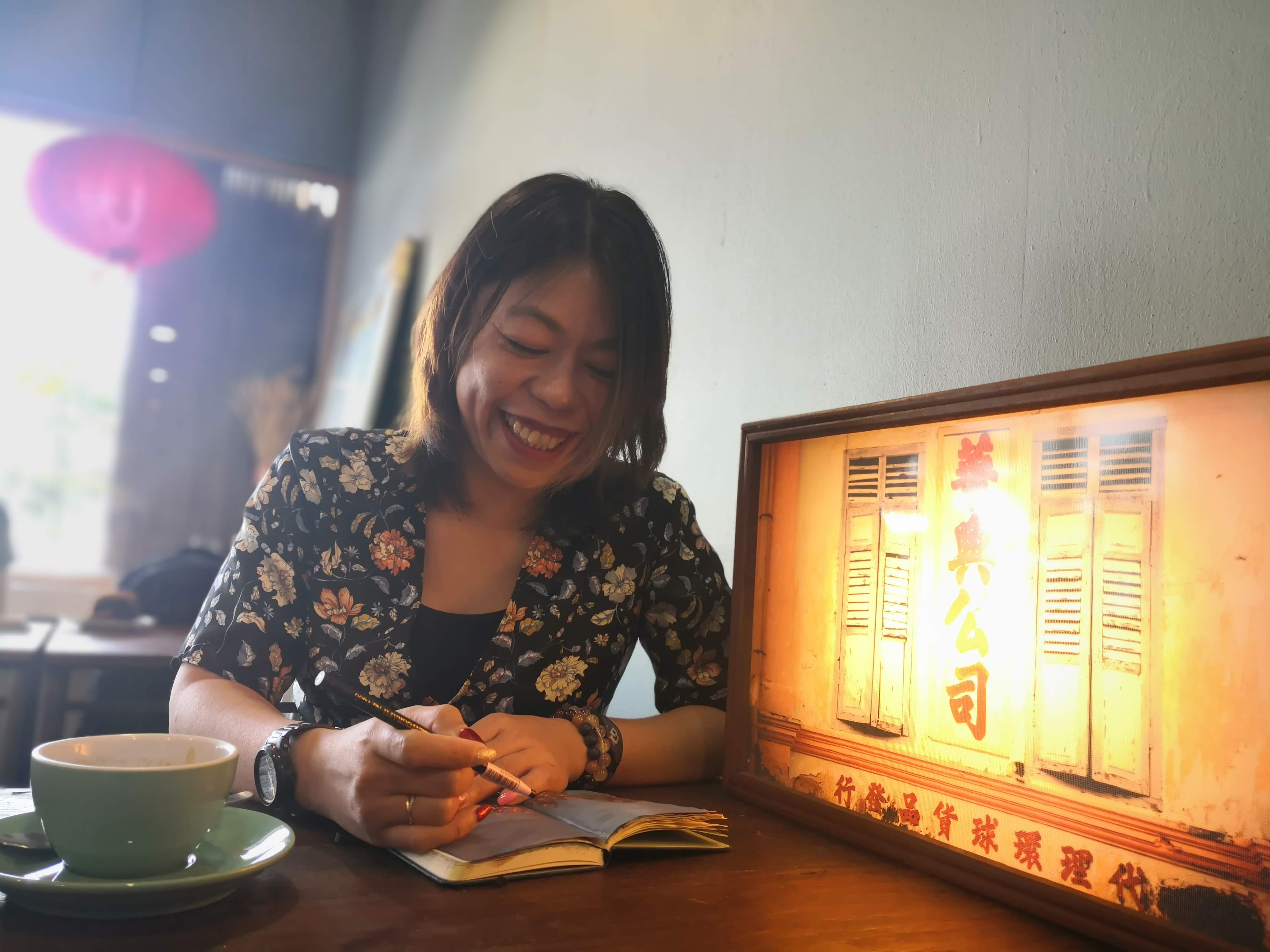 Dymphna's personal mission radiates: she's on a quest to spread art's elation far and wide. Whether through mesmerizing artworks, engaging workshops, or vibrant painting sessions, her purpose remains constant – to touch lives through art's extraordinary language.
In her artistic evolution guided by mentor Yeo Eng Peng, Dymphna is merging intuitive visionary abstraction with captivating realism. Nature's poetry and life's chapters colour her creations, exhibited across Malaysia and Indonesia. Collectors spanning in Malaysia, China, Japan, USA, and Australia treasure her works. Dymphna's muse? The polymath Leonardo da Vinci, an embodiment of multi-faceted genius.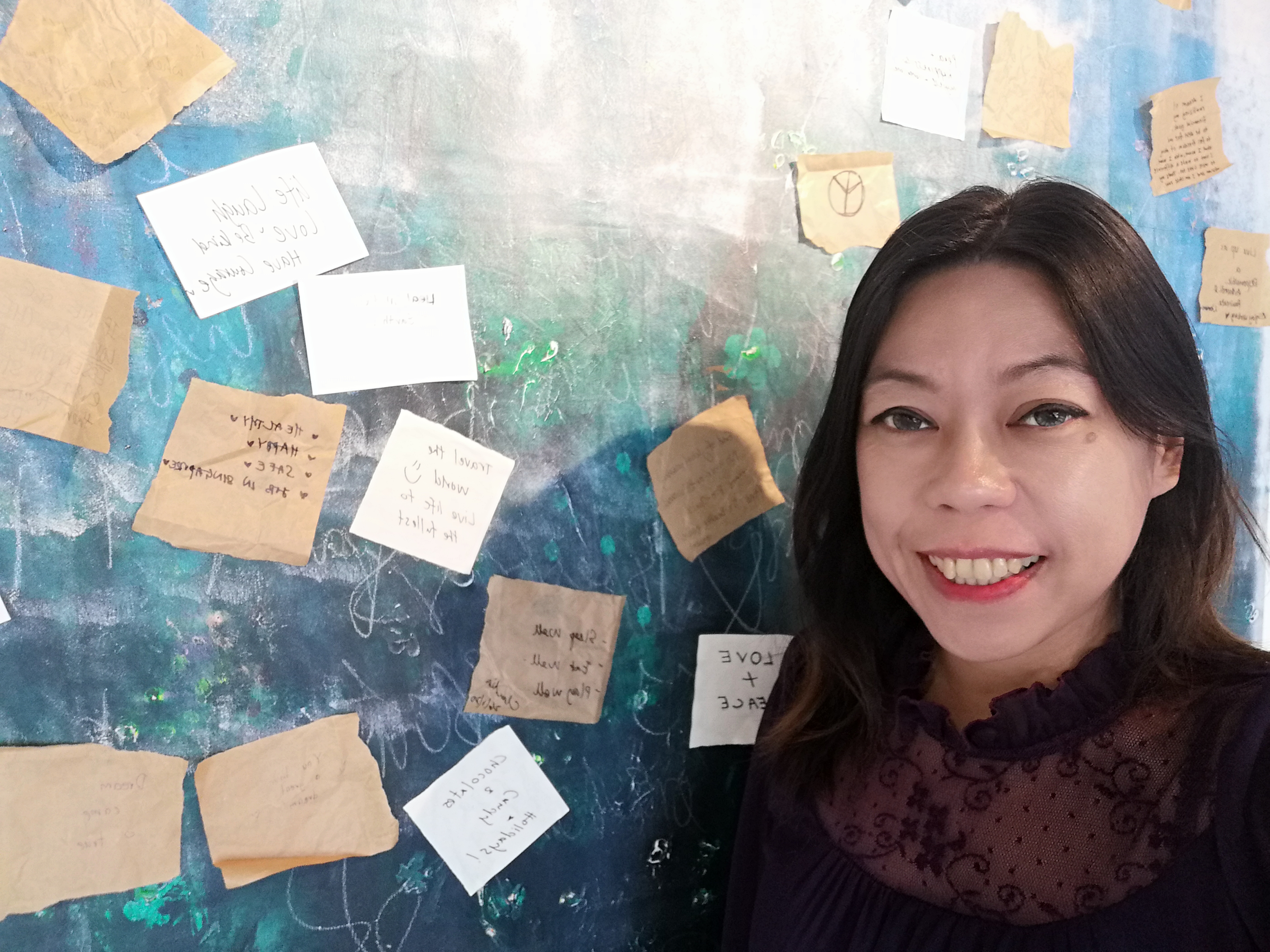 "We all have unique paths in life, just like how unique an art is to an artist and a collector. Trust your intuition, stay true to your heart." - Dymphna Lanjuran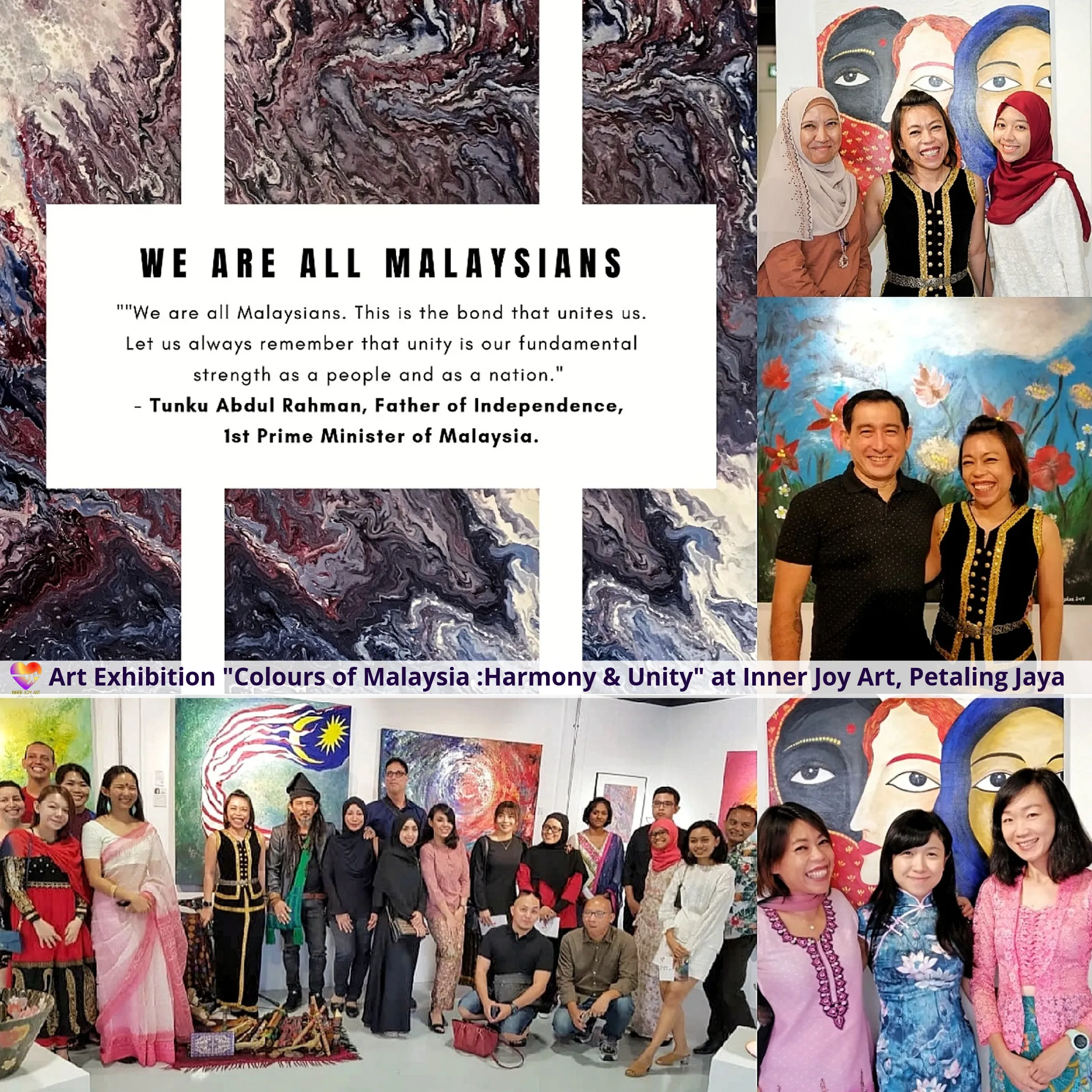 "Integrity fuels my creative odyssey," Dymphna affirms. Her truth-seeking journey kindles vitality, a sentiment best encapsulated in her words: "Follow your bliss with integrity – that's what I do, to the very core of my being. It is just so amazing to feel and experience your experience when you're being truly honest with yourself – to what makes your heart and soul come alive."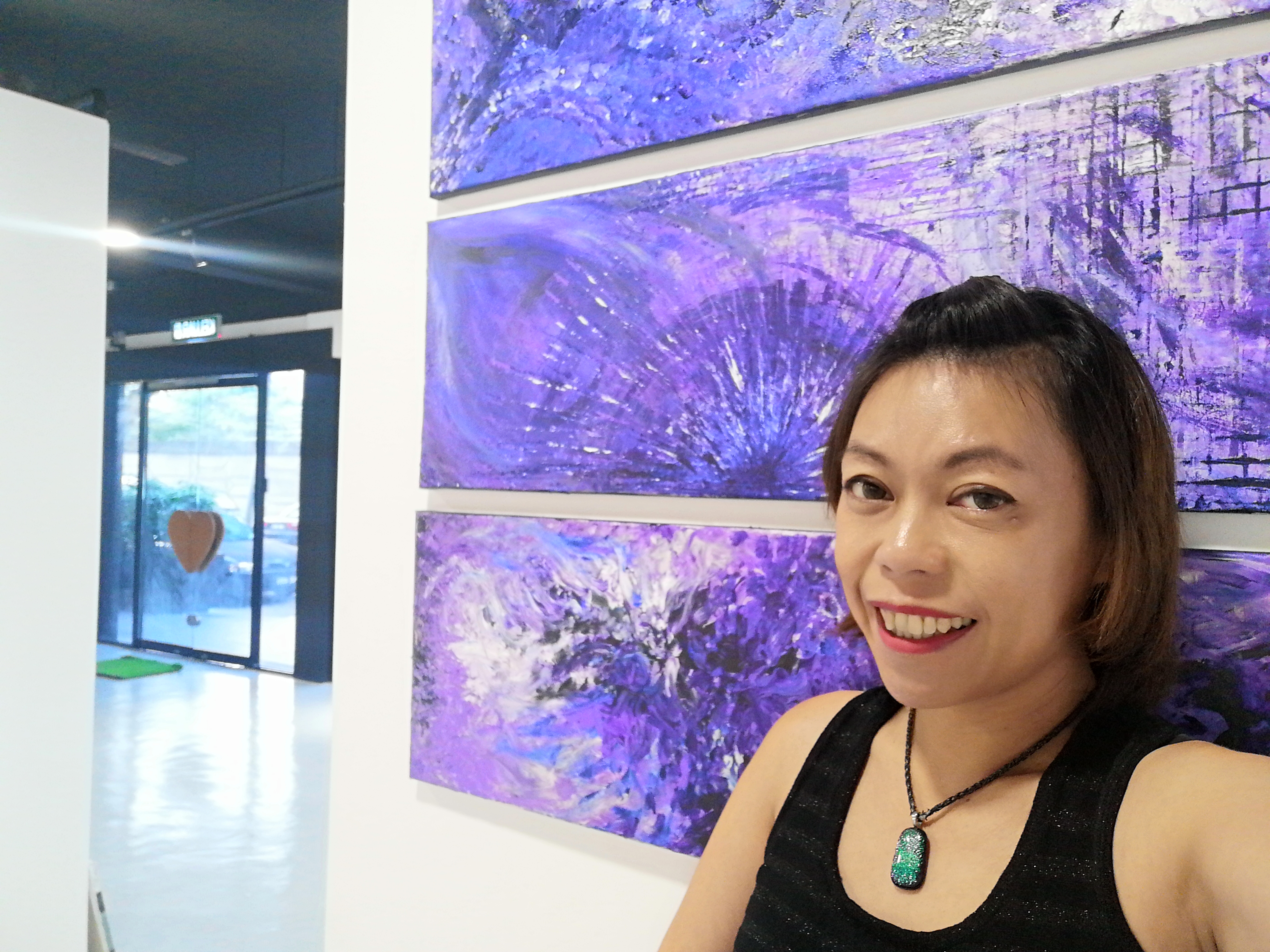 Past Exhibitions / Art Projects :
Art Exhibitions (selected mentions)
2023 :
A Walk in the Park, 1st solo art exhibition of Danial Kushairi, Inner Joy Art Gallery
2022 :
Fable : A Hero's Journey, Inner Joy Art Gallery
2021 :
Love : Thanksgiving, Inner Joy Art Gallery
Flowers and Foliages, Inner Joy Art Gallery (virtual)
First : My Journey, Inner Joy Art Gallery (virtual)
2020 - 2021 : What's My Story?, Inner Joy Art Gallery (virtual)
2020 :
Be Kind. Have Courage : Mental Health Awareness
Divine : Treasures of the Forest, Inner Joy Art Gallery
Dreams : Transcending Physical Reality, Inner Joy Art Gallery
2019 :
The Other Half of the Sky for Women Empowerment, Milestone Trainings
Colours of Malaysia : Harmony & Unity, Inner Joy Art Gallery
Variation, Universiti Malaya Art Gallery
Several monthly art exhibitions and art social events at LockerRoom, DC Mall
2018 :
Non-Finito, Opposites Abstract 2.0, Universiti Malaya Art Gallery
Orang Asli Photography Exhibition, Universiti Malaya Art Gallery
Save Food, Save Lives, Save Nature, in collaboration with Food Banks Malaysia
ImagoMundi 3 Nations, Jakarta, Indonesia
Sense & Sensibility, Lostgens Art Space
Immerse, Raw Art Space
2017 :
3 Roads, Port Commune
Opposites Abstract, Universiti of Malaya Art Gallery
2014 :
Table 312, Bangsar
2012 :
Legacy 2 Talent, Kelana Jaya Lakeside
Art Projects / Workshops
2022 :
Art Instructor for neurodivergent kids under Gifted Brush program, Selangor.
2020 - 2021 :
Happy Hour Art Instructor, Volunteer Coordinator and Admin for Psychosocial Support Relief, Safe Space Covid-19 Malaysia (online community during lockdown)
2019 - 2020 :
Art Instructor for group and private art classes for adults and children, Inner Joy Art Gallery, Selangor.
2017 - 2019 :
Art Instructor for Sip & Paint, Art & Bonding, Sri Hartamas
2016 - 2019 :
Various voluntary initiatives for psychosocial support relief utilising art and crafts at Nepal (villages affected by earthquake), Taiwan and Malaysia orang asli communities (for children and women empowerment), under the NGO Kelab Kebajikan The Pink Shoes, Malaysia
2014 - 2016 :
Various art jam sessions with Table 312 in private residences and commercial spaces around Klang Valley
Family Fun Time with Nature Art Jam, Club Med Cherating (Resident Art Jam Artist with Table 312)