Diana Ismail graduated with a Bachelor's Degree in Graphic Design from UiTM, Shah Alam in 2002. She then pursued various careers in different industries until the age of 40.
The Covid-19 pandemic changed everything for Diana, and that's when she started to actively produce beautiful artworks consistently. Age does not become an obstacle for her to pursue her dream to become a famous artist.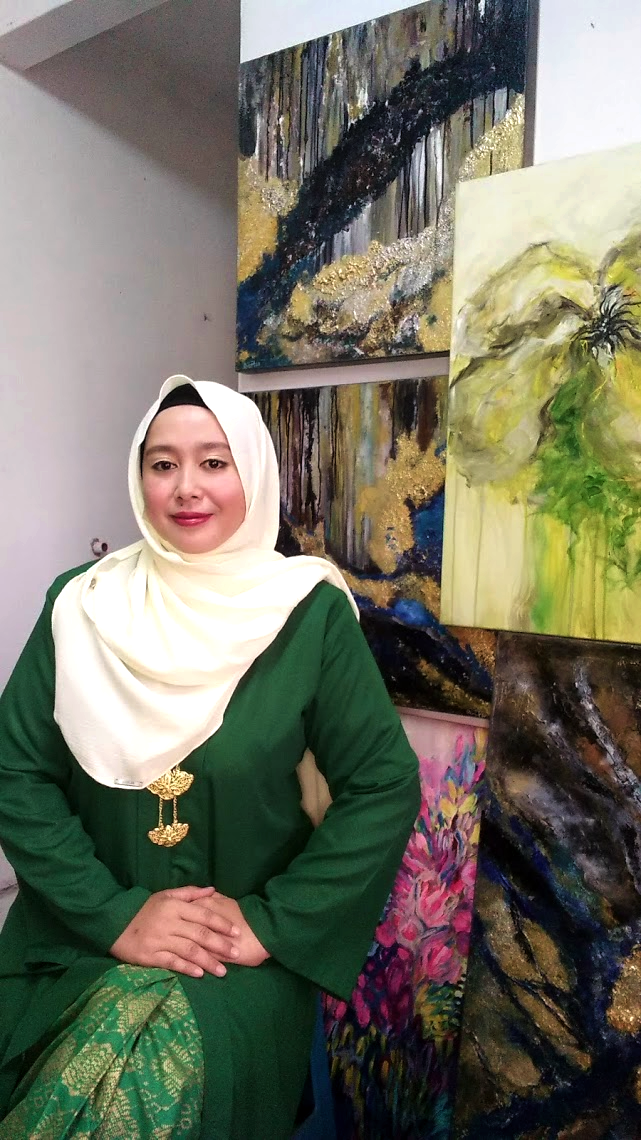 Diana's works are mostly floral abstract with expressive brush strokes and vibrant colours. Inspired by flowers, gardens and nature, she turns those beautiful flower fields into her paintings.
She loves colours and her goal is to keep creating beautiful and colourful paintings that make people feel happy when they see the paintings.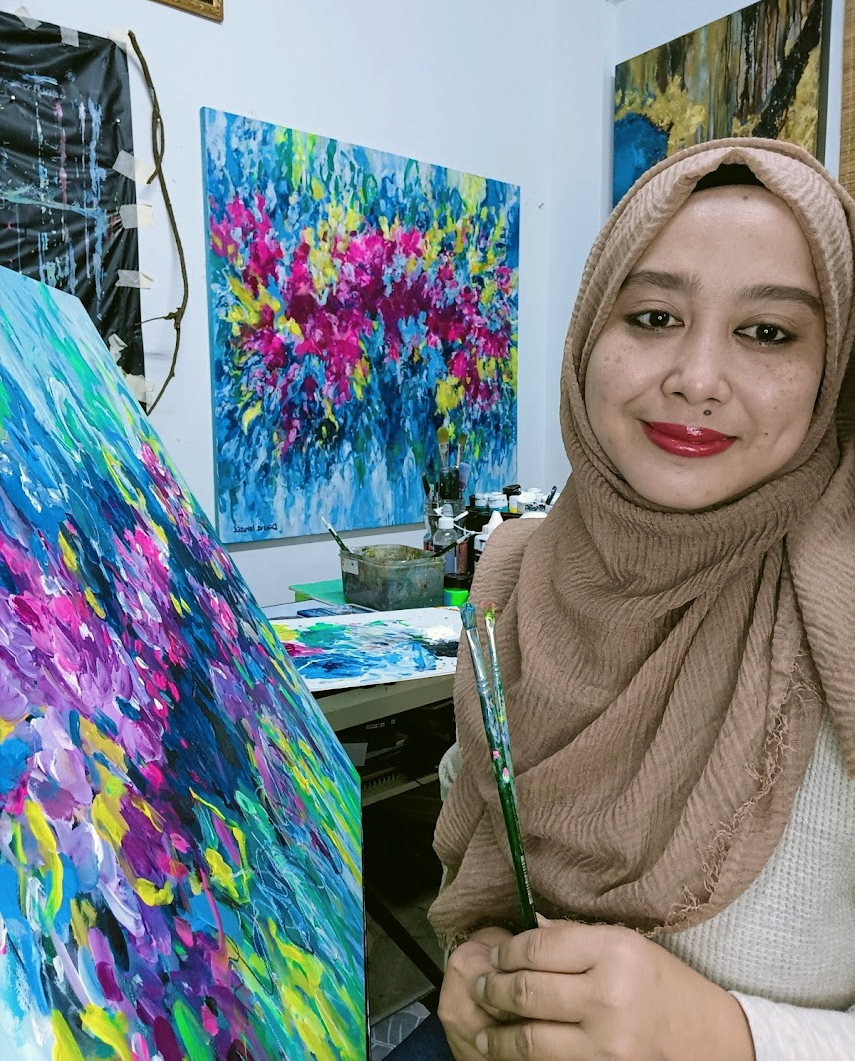 "Colour make me happy and directly influences my soul.'' - Diana Ismail
Past Exhibitions / Art Events / Art Awards:
- Sept - Dec 2020, Merdeka Group Art Exhibition, Art Market Malaysia
- Aug 2020, Group Exhibition at Four Season KL, Art Market Malaysia
- 2020, Participate in Waste to Art Competition, SWCORP/KPKT, Malaysia
- Jan 2021, Open Group Exhibition PTGSA20, Galeri Shah Alam
- May 2021, 2nd Prize Winner - Online 2.0 Dudukrumah Art Challenge, Selangor Creative Arts Movement