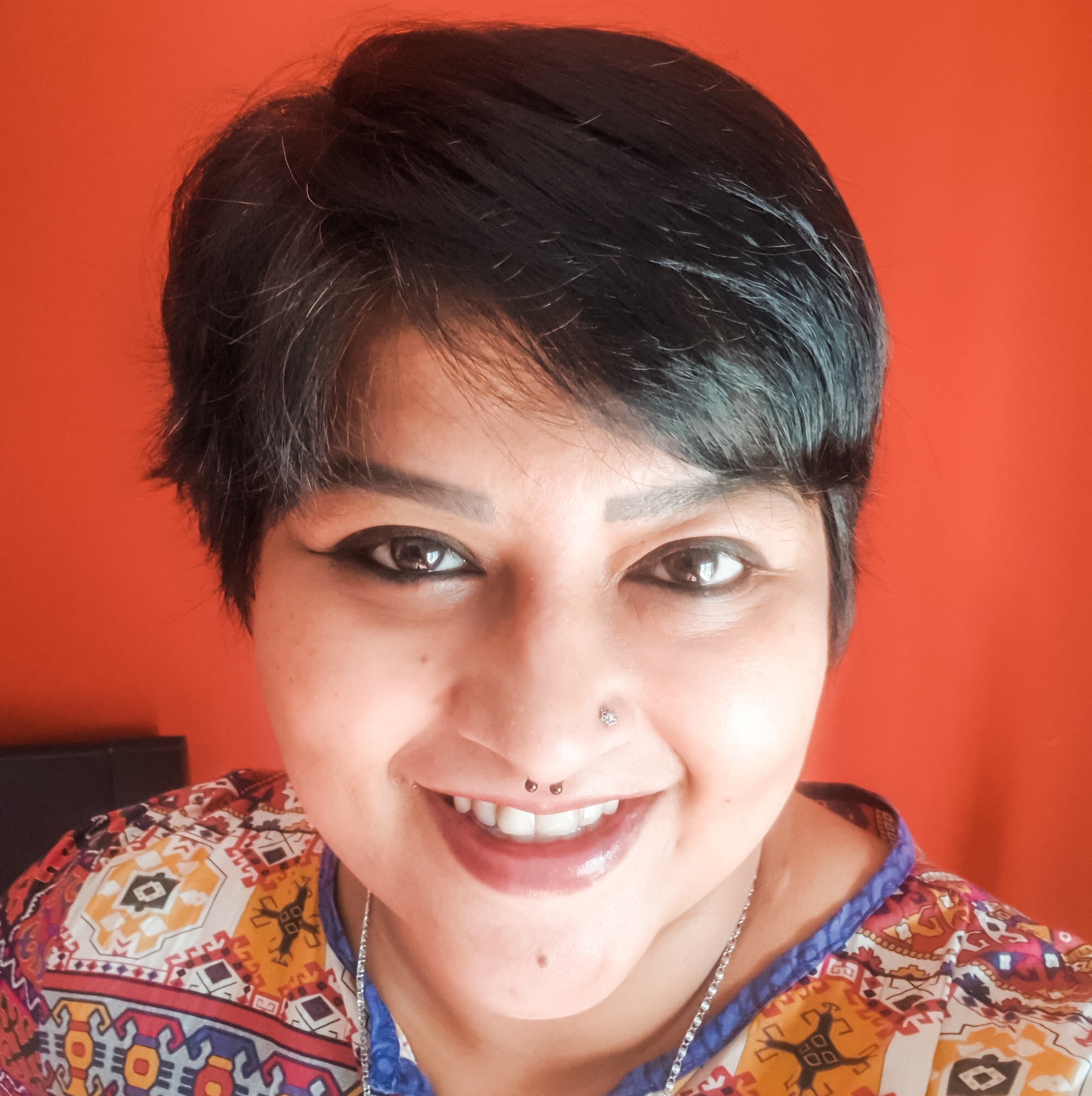 Nazreen Nizam is an intuitive artist and activist passionate about human rights, gender and grassroots community development.
Graduated from the University of Malaya with LLB (Honours) in 2003, she has over 17 years of experience in social activism with local and regional civil society organisations.
Currently, she is the Capacity Building Director with Women's Aid Organisation, working with the team to build empowered communities and advocate gender equality. A feminist socialist at heart, she has an immense zeal for working with people to improve the community's wellbeing and is committed to contributing to creating better realities for humankind.
As an artist who is also a Reiki Master, she instinctively uses the sacred universal energy in her creative process. Each painting session is a meditative healing session in which she sets the intention to create from the centre of her heart chakra, flows the energy to her other chakra points and transfers it into the artwork. She hopes whoever needs the healing will feel called to it and see what she is trying to invoke with their third eye.
"I hope my work will inspire your spirit and elicit your meaningful connection to the Universe's wisdom and nourishing energy." - Nazreen Nizam
Past Exhibitions / Art Events / Art Awards:
- 2013, Art For Grabs, Annexe Gallery, Kuala Lumpur, Malaysia
- 2014, Art For Grabs, Annexe Gallery, Kuala Lumpur, Malaysia
- 2014, Group Art Exhibition, Oh My Penang, Georgetown, Penang, Malaysia
- 2014, Penang Art Market, Georgetown, Penang, Malaysia
- 2017, Casa 102 Arte Fest, Curitiba, Parana, Brazil
- 2018. Caiçara Vegan Arte Fest, Santos, Sao Paulo, Brazil