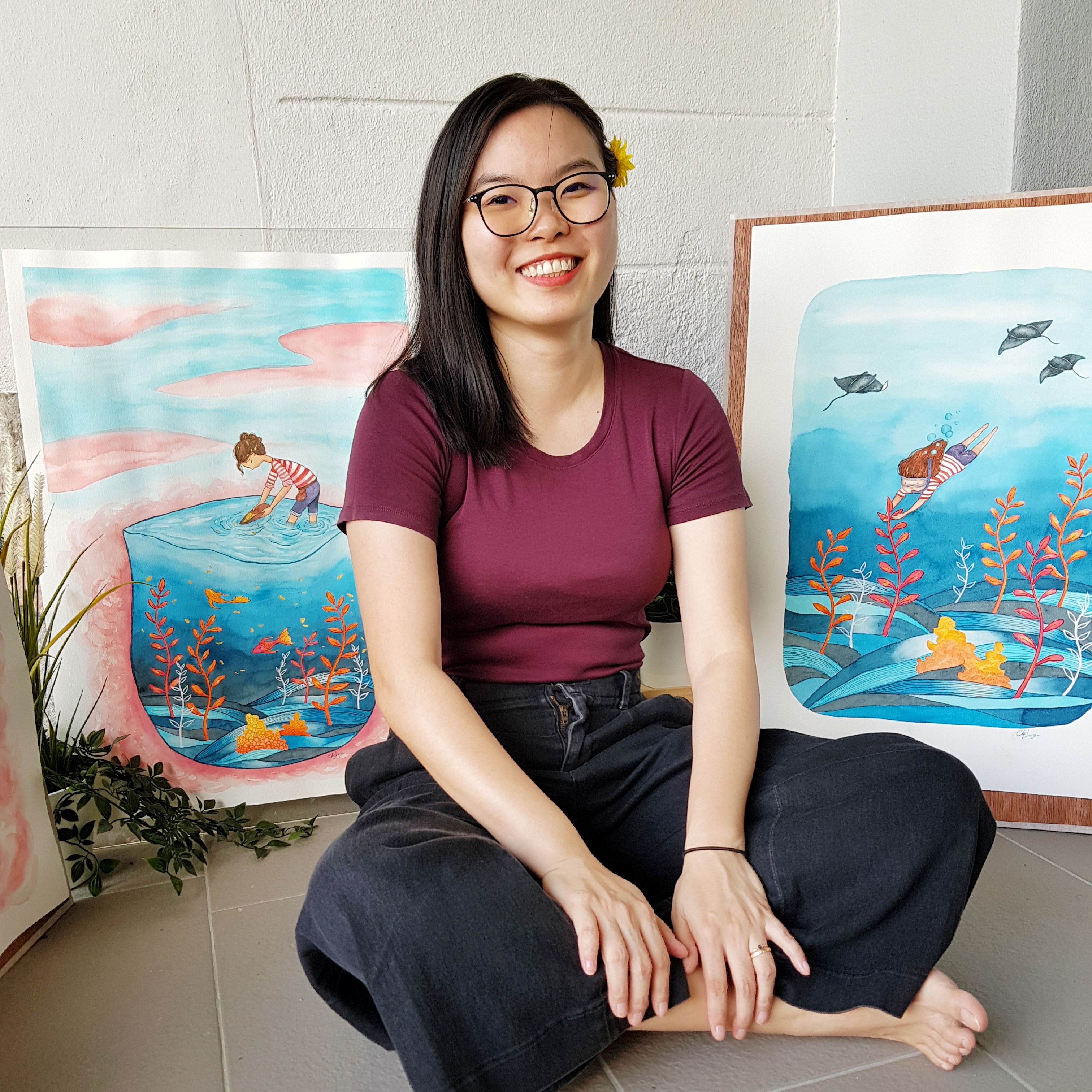 Chi Leng graduated with a Bachelors in International Communications Studies from the University of Nottingham. She is currently a teacher and teacher trainer at the Ace Edventure Schools and is part of a team that runs an Art & Design program for teens.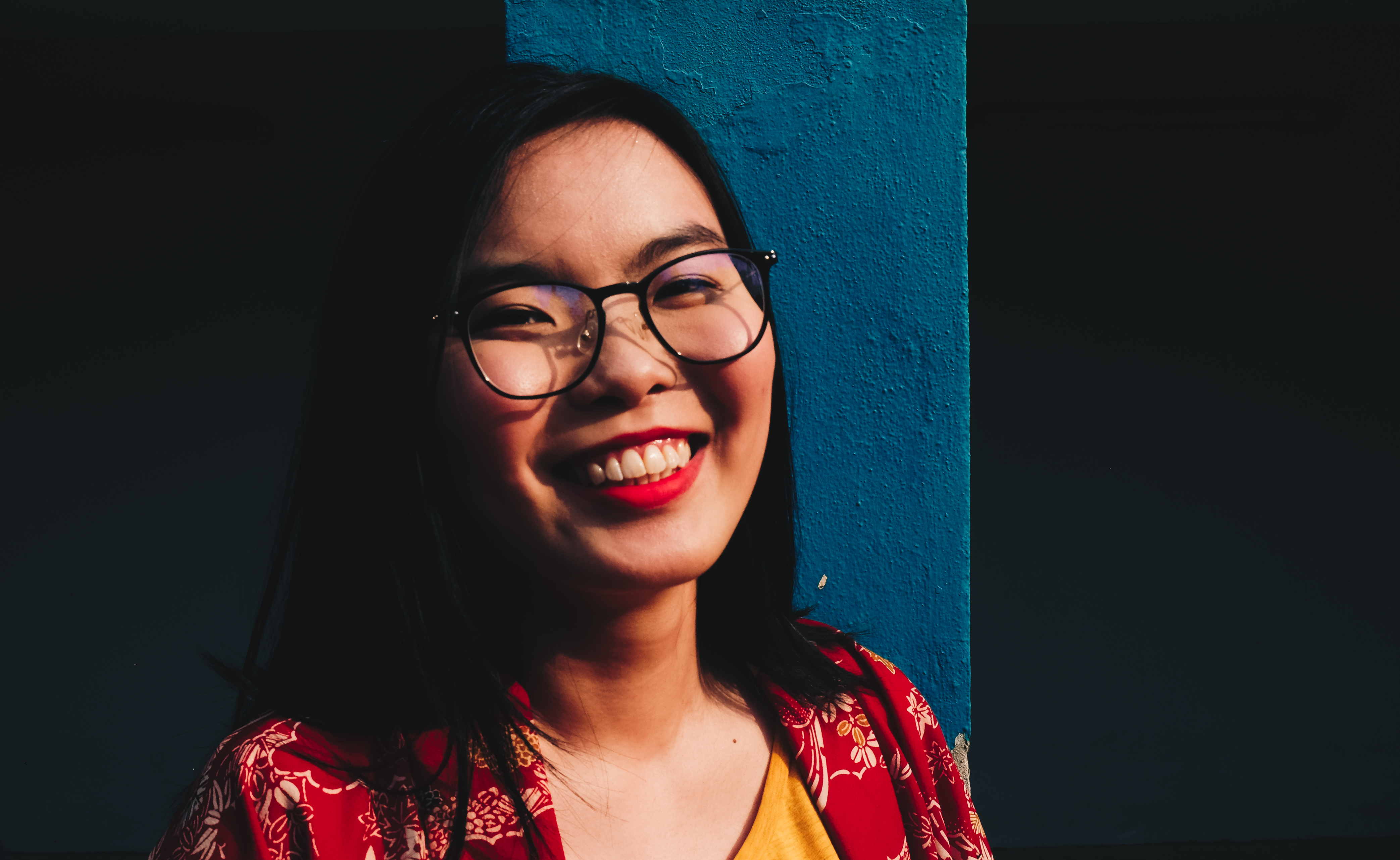 For Chi Leng, art has always been a space for exploration and reflection of people, observations in everyday life and nature, and most recently, self: the quirks, joys, and struggles. It is a way to connect with each other's experiences and humanity. Be it lineart or watercolour illustrations, her work focuses on fine details, merging the everyday with whimsical or magical elements.
She has been exploring art since she was 9 and is a self-taught illustrator, working specifically with pens, coloured pencils and watercolour. Starting from 2009, she's been a part of the art festival scene like Art for Grabs, selling her smaller illustrations and crafts. Since then, she has done murals and illustrative work for various organisations. She also conducts watercolour workshops and private art classes.
"I find joy and am often moved by the mysteriesf ound in everyday observations of people and the world. Being able to tell those kinds of stories reminds me that we don't necessarily have to save the world to connect with others and make a difference." - Yow Chi Leng