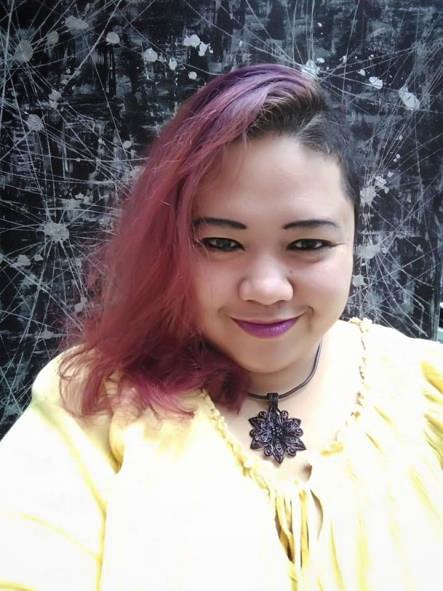 TANTIYANA (b. 1977) began painting in her teens but kept her art private. It was a significant personal loss of her dear mother that spurred her intense journey into expressing her emotions through art. Now, her husband, a stroke survivor, is her main muse, inspiration and strength to be even more determined to face challenges and strive for excellence and success.
Tantiyana or for short, Yana, works exclusively in abstract genre and paints using acrylics, spray paint, plus other compelling medium. She also does assemblages and installations using unconventional and recycled items.
This self-taught artist loves to explore new techniques and push the boundaries of the norm. She truly believes that anything can be converted into art and there is no right or wrong when it comes to doing art as well as ways to appreciate art.
She works based on her own inspirations and instincts but more to emotionally impactful moments. The best example is her recent work that highlights the sensitive issue that she herself is going through, that is depression. She is hoping by sharing her struggles through her art, there would be more awareness and conversations about it and finally being accepted as an actual illness that must be taken seriously.
After being in the corporate world, specifically marketing and training for the past 15 years of her life, she decided it's time to do what she truly loves and have put on the back burner for so long, which is art.
She believes that everything happen at certain time for a reason. She knows this was the right time to be doing art and fully explore and thrive in it. She feels like she is finally "home" and felt it is where she truly belong.
Past exhibitions:
- January - May 2020
"Dreams : Transcending Physical Reality", Group Art Exhibition at Inner Joy Art Gallery, Petaling Jaya
- December 2019
"Our Story", Group exhibition at Kuala Lumpur Performing Arts Centre
- July 2018
"Kaleidoscope of Light", Group Exhibition at Oasis Village Gallery, Ara Damansara.
- November to December 2017
Group exhibition with Opposites Abstract, University of Malaya Art Gallery.
- September 2017
Live Demo of Assemblage Art using recycled and unconventional items for Feeding Malaysia (formerly known as Food Bank Malaysia) Charity Drive
- July to August 2017
Group Art Exhibition, The Ledge Gallery, 1 Utama Shopping Complex, as a resident artist for the year with Art Market Malaysia.