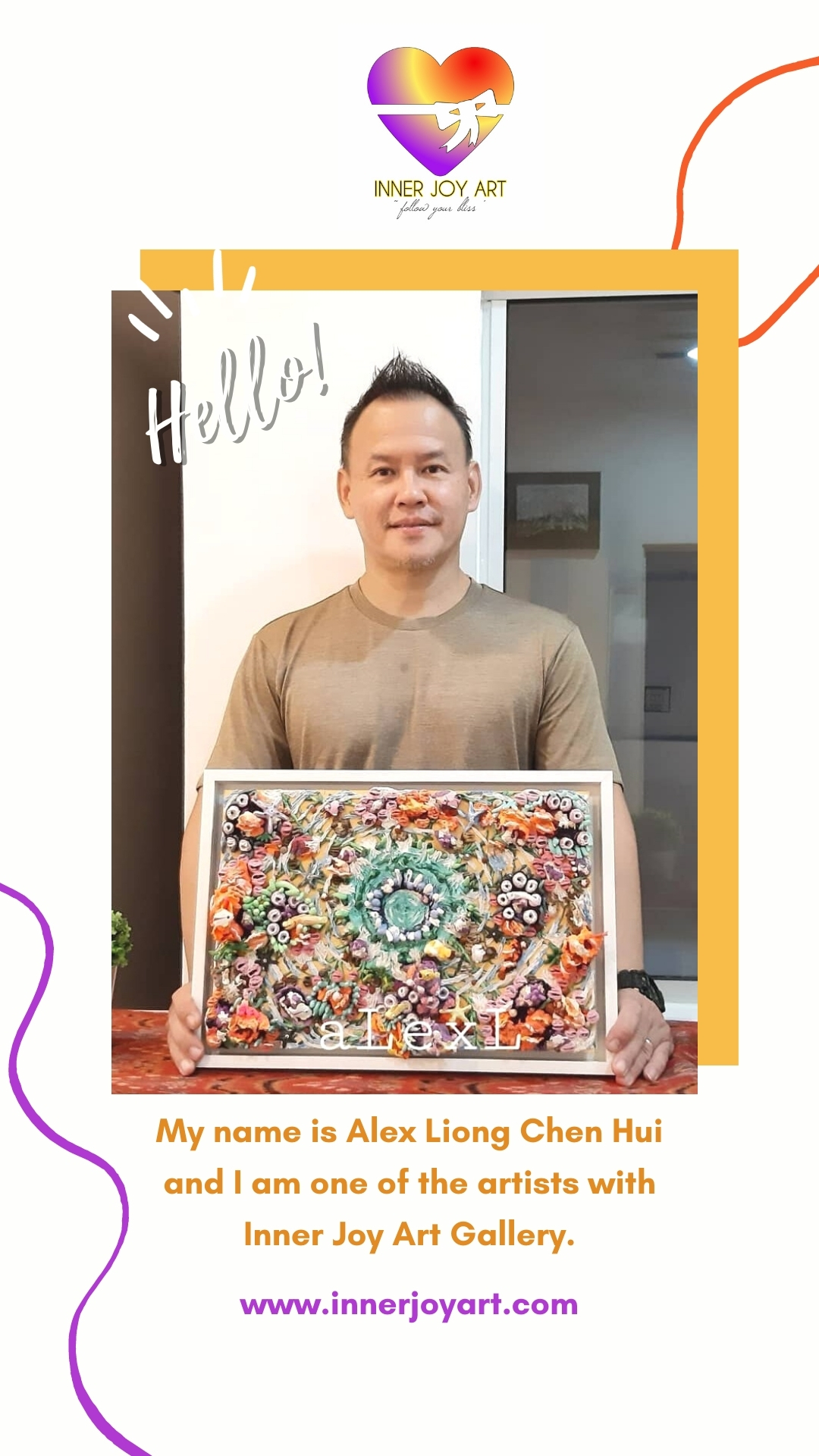 When did you start creating art using clay?
I started using clay for my teaching 10 years ago.
As an art teacher and an artist with 30 years of experience, why did you choose clay as a medium to focus on now?
I enjoy trying new materials which allows me to explore different experiences in my creative path. Thus clay seems to be a good choice and unusual in the art industry. I use a local-made clay as its properties include a variety of colors, elasticity, anti-hardening, durability, while also being easy to blend.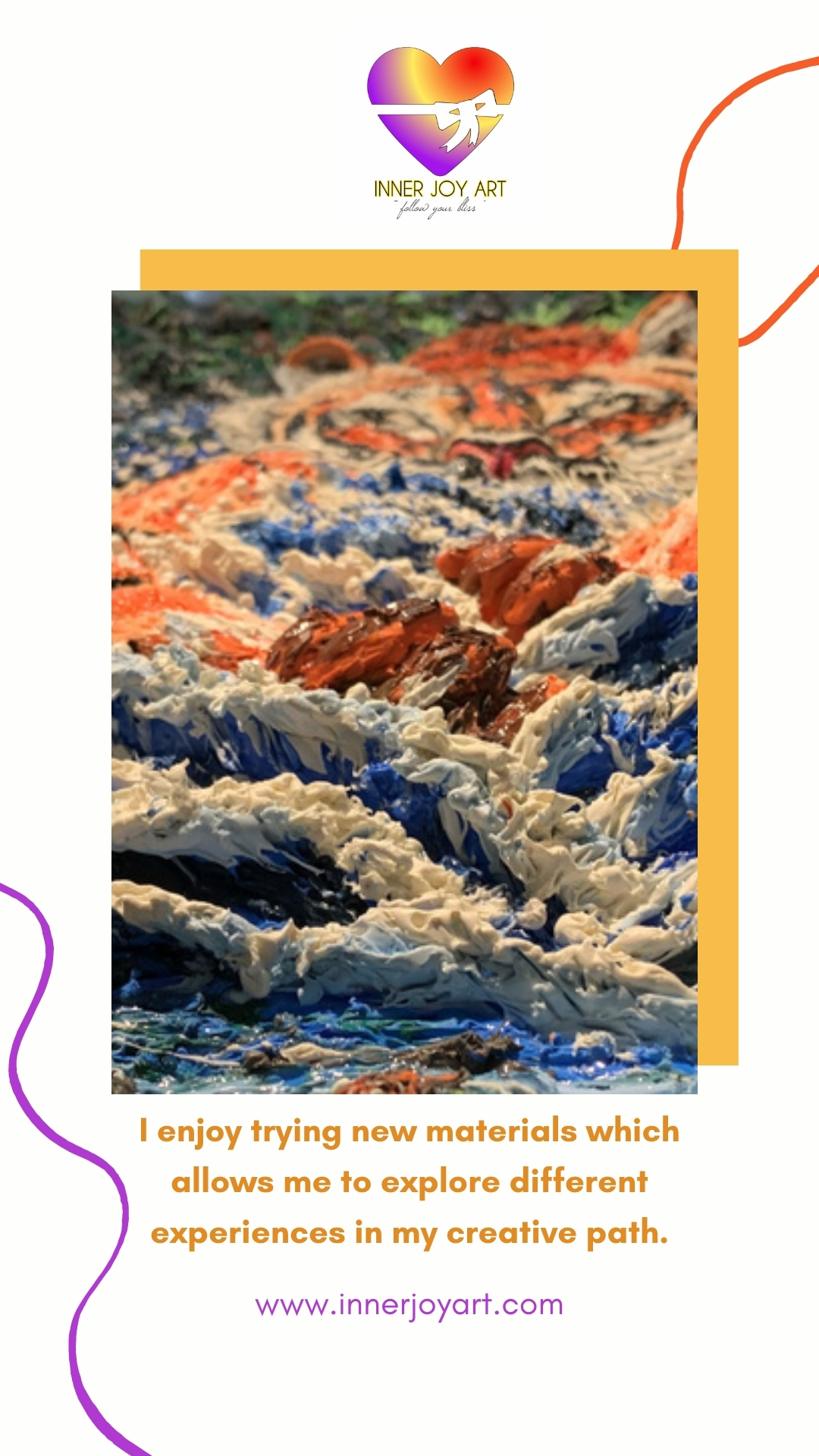 You mentioned in your artist bio that your vision is to transform clay art into something unique that transcends the traditions. How did this vision come about?
In general, the media used in art are watercolors, acrylic paints, oil paints and other mixed media whereas clay is rather rare and new for paintings. Indeed it is more common for ceramics and sculpture. My clay art is mainly presented in surface qualities such as tactile, embossing, and carving styles. Therefore, I believe through different presentations, clay can certainly stand out from the crowd.
It is inspiring to know someone who has been in the art field for 30 years, founded your own art program and school, is actively playing the role of an art teacher to the younger generations as well as building your career as an artist. What are your tips to persevere for so long in this field?
Teaching art is my passion, Clay art is my artistic journey, Art is my life.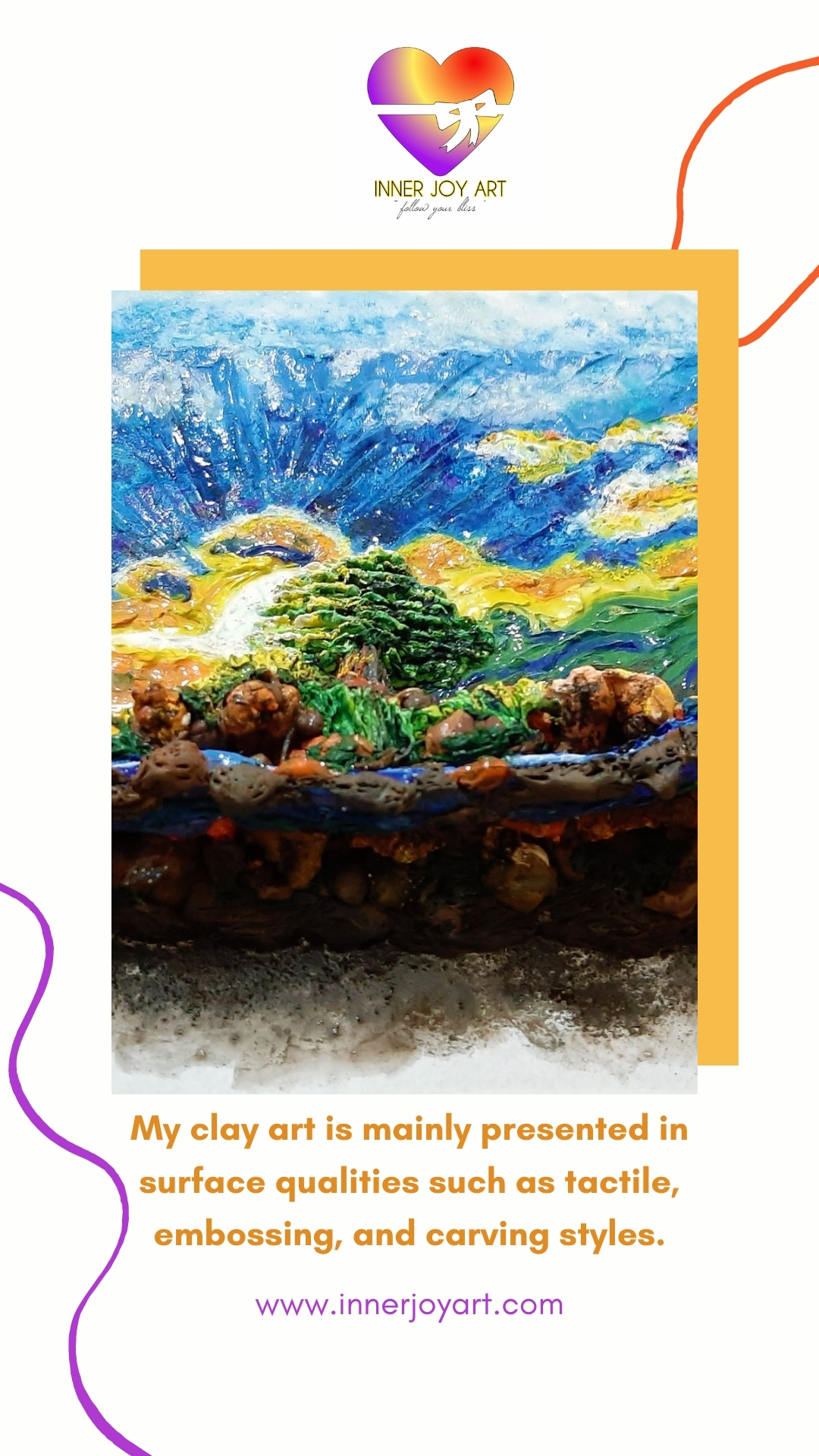 What is the most memorable moment for you being in this art field?
The entire season of lock down (from 2020 till now) had inspired me to start creating all the masterpieces of clay paintings.
How about the most challenging moment - if you don't mind sharing, what / when were those challenges / challenging moments and about how did you rise up from those challenge(s)?
It is challenging to introduce Clay as a new art medium when it doesn't seem familiar to the local market. By participating in art exhibitions and competitions, and with an one-of-its-kind presentation, these clay arts are now gaining some popularity and recognition in the art field. Indeed, it's a strong belief and perseverance that keeps me going!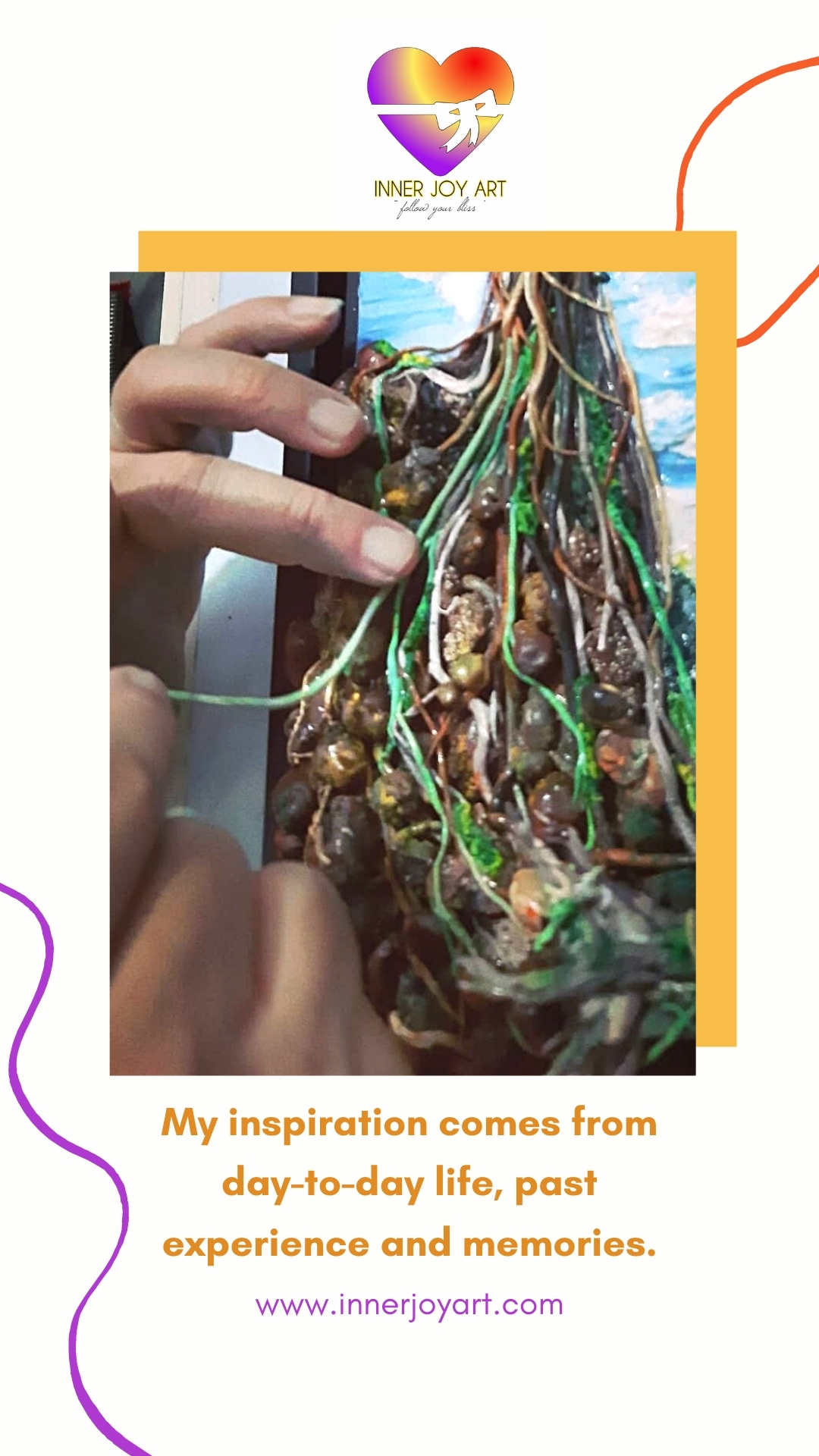 What is your favourite artwork (or art series) that you have created so far and why?
I enjoy all of the artworks as every piece is handcrafted with different ideas, techniques, malleable textures, sculptures, and intricate details. Clay enables me to create and describe the surface beauty of clay art perfectly.
Do you have a schedule to create art, or do you create at any time when inspiration strikes?
There's no specific schedule for creating art, especially since we are all working from home now. My inspiration comes from day-to -day life, past experience and memories. Most importantly is a different technique and ideas that I choose to apply to each new creation.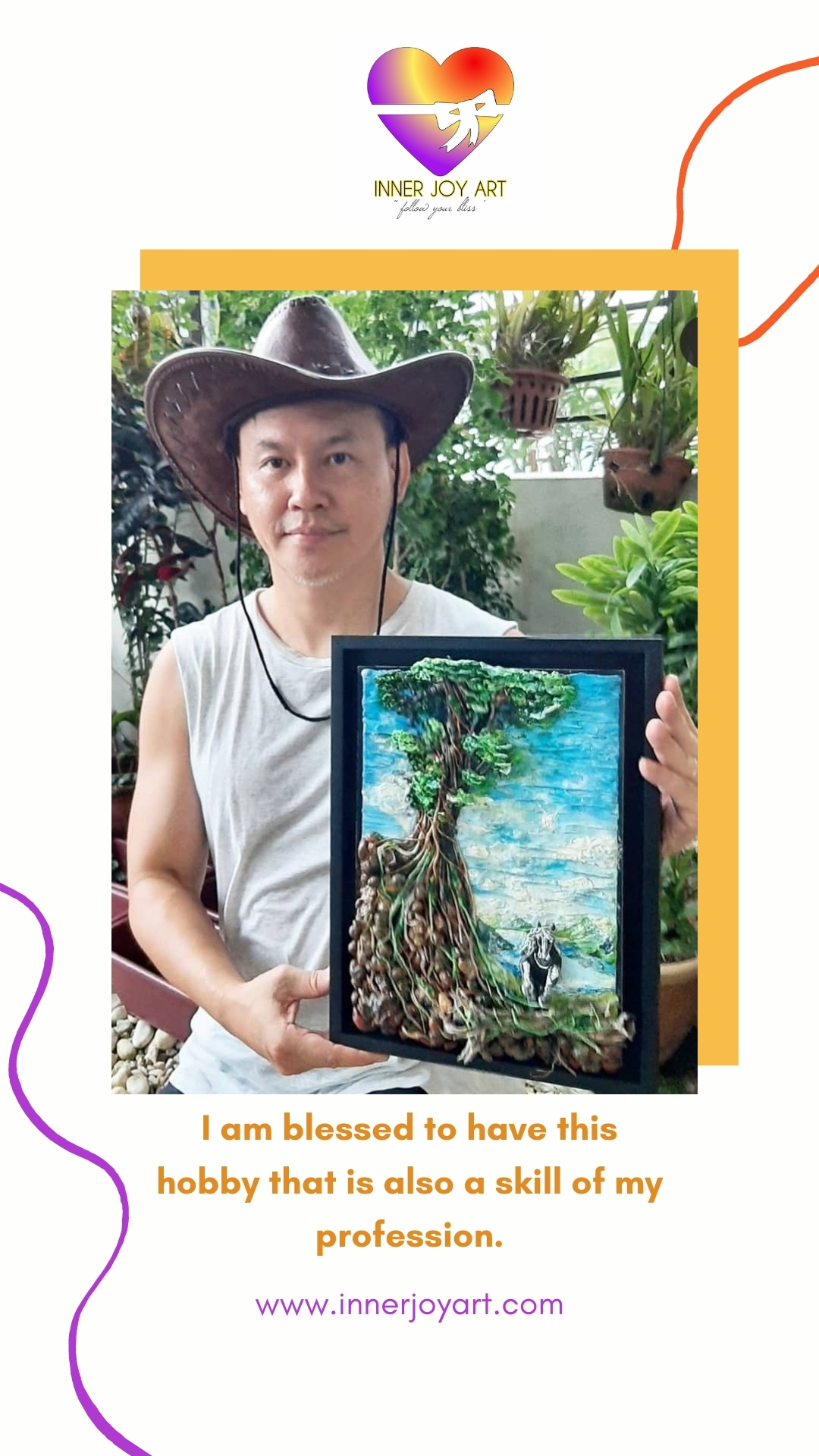 Some people say that 'when your hobby becomes work, it is not fun anymore'. What's your view about this?
I am blessed to have this hobby that is also a skill of my profession.Surprisingly, I had never felt tired and bored with the same on-going work since day one. In fact, it is a good momentum to move me further, from an art instructor to a clay artist today. We should always believe in ourselves and give the best in what we do!
Life balance is very important, how do you balance your life / time as an artist, art teacher, husband, father, and own personal time too?
Thanks to my family members for their support and understanding by allowing me to focus on this new venture, they are the people behind my success. Beside my teaching job and art making, I appreciate every quality moment with my family.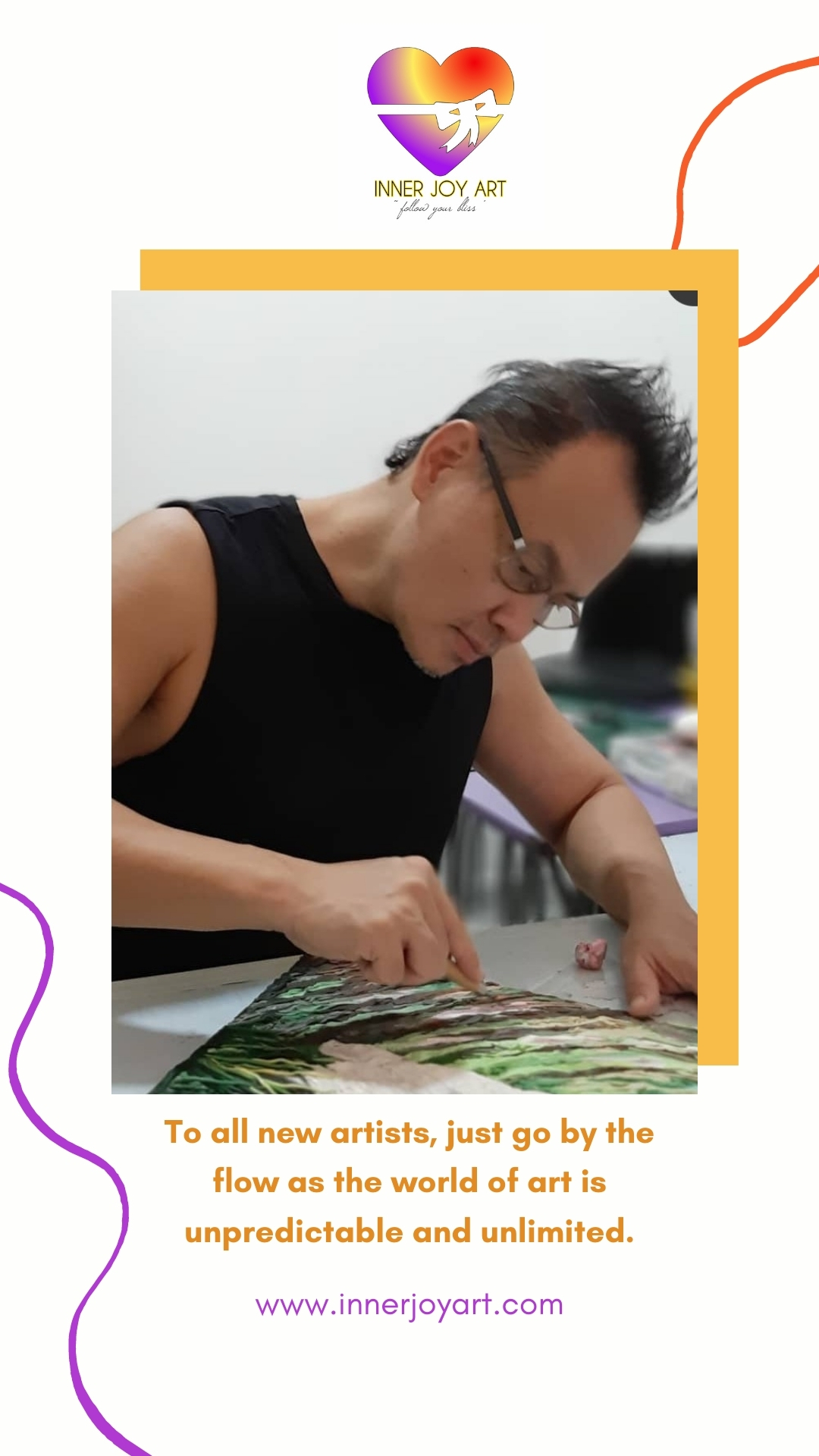 How do you plan to continue your growth in art in the next 3 - 5 years?
Just go by the flow as the world of art is unpredictable and unlimited. I will do my best to explore new methods and skills for a higher achievement in this journey of art.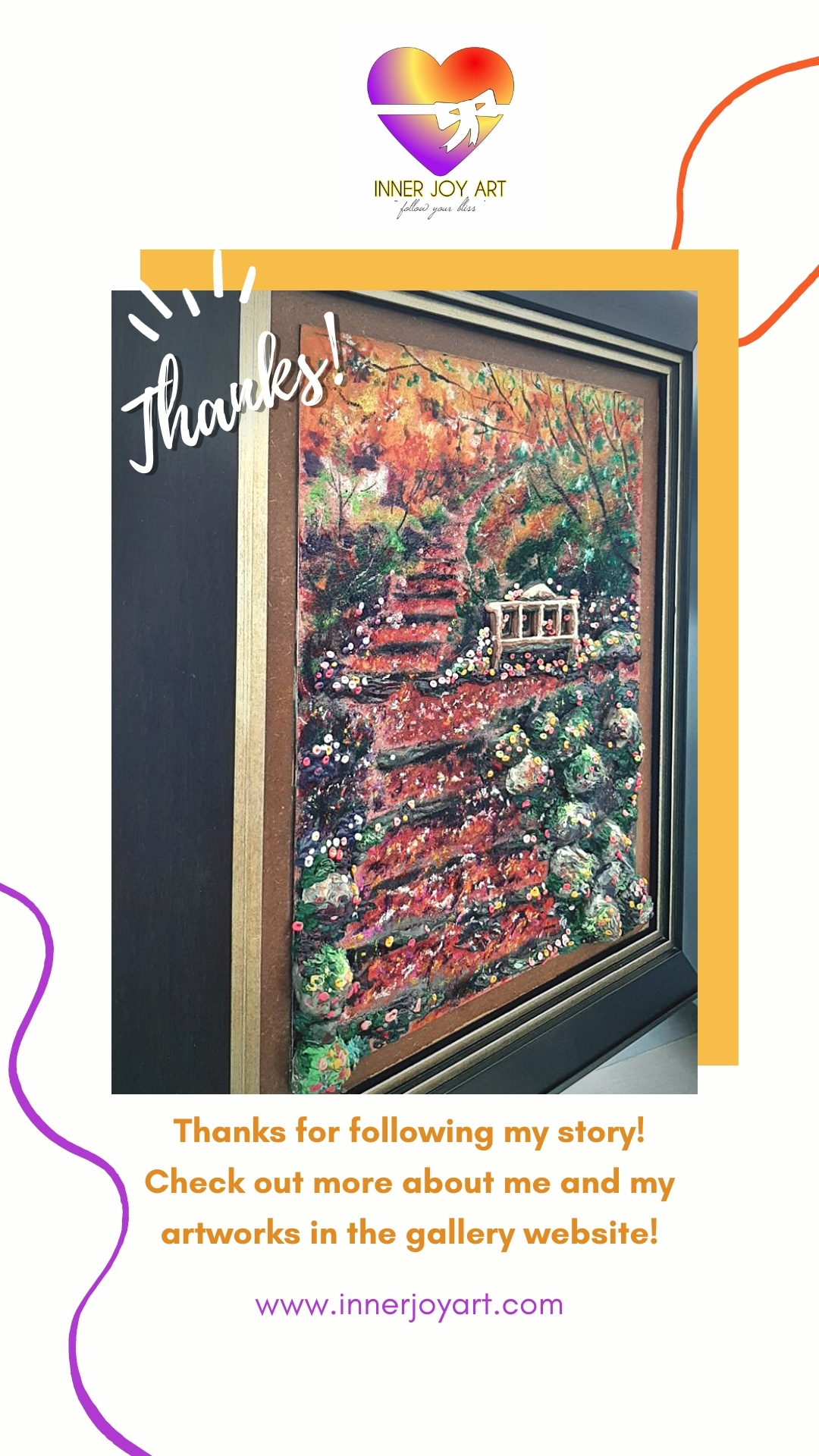 Related products