This in an interview with the parents of Danial Kushairi, for us to get to know Danial upclose and personal through the eyes of his parents as the connector between us and Danial's captivating mind and art.
*This interview was first published in February 2021 and further updated in June 2023.
When did Danial's love for art start?
Danial started drawing when he was 3 years old. When he was small, he "doodled" whatever he saw or experienced.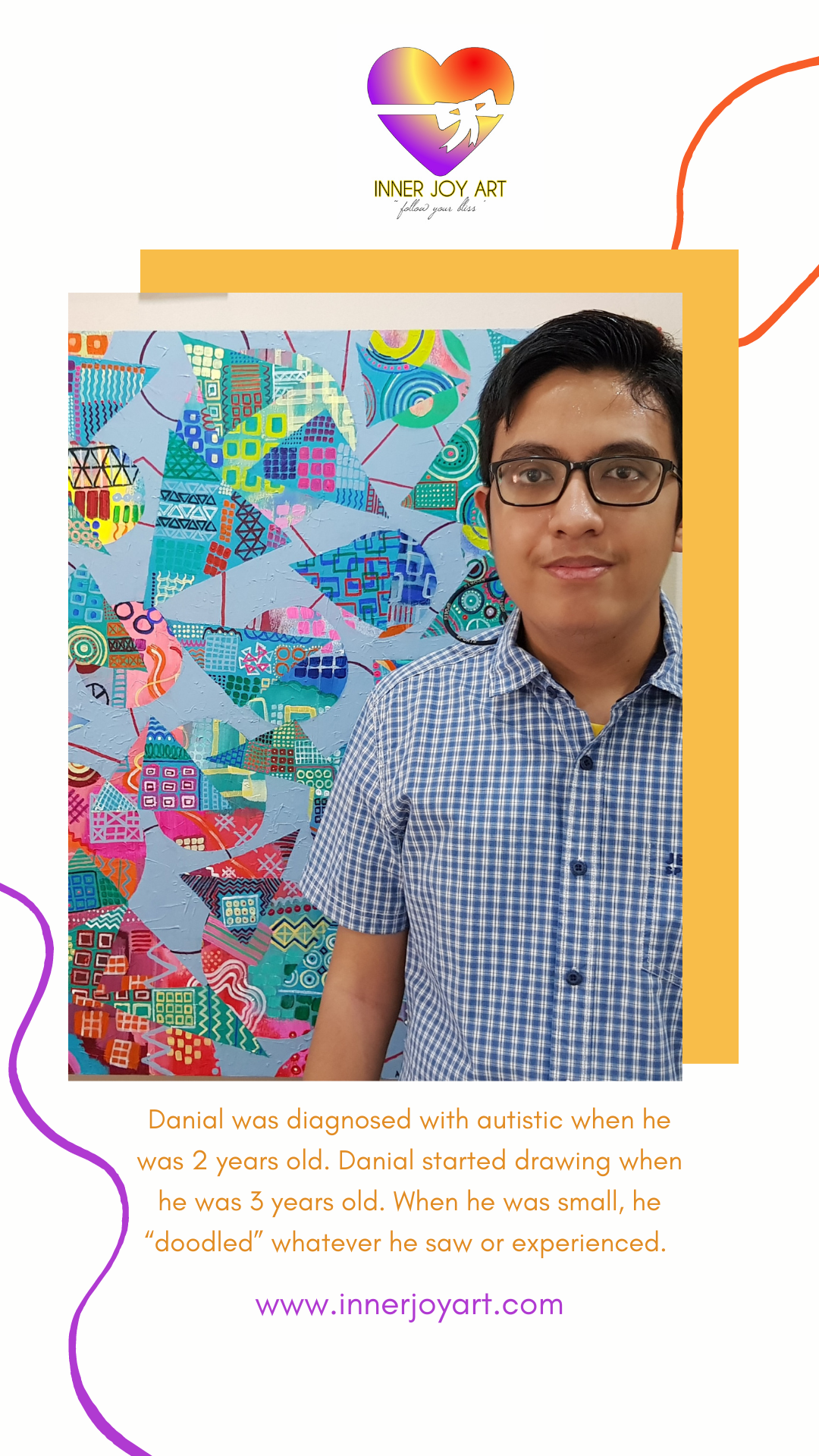 When did Danial start painting with acrylic paint on canvas?
We started to expose Danial to acrylic paint at the end of 2018.
What was the first medium that Danial started to paint with?
Acrylic was the first medium that Danial started to paint with. At the moment, Danial is comfortable using acrylic and he has also found interest in paint markers and soft pastels.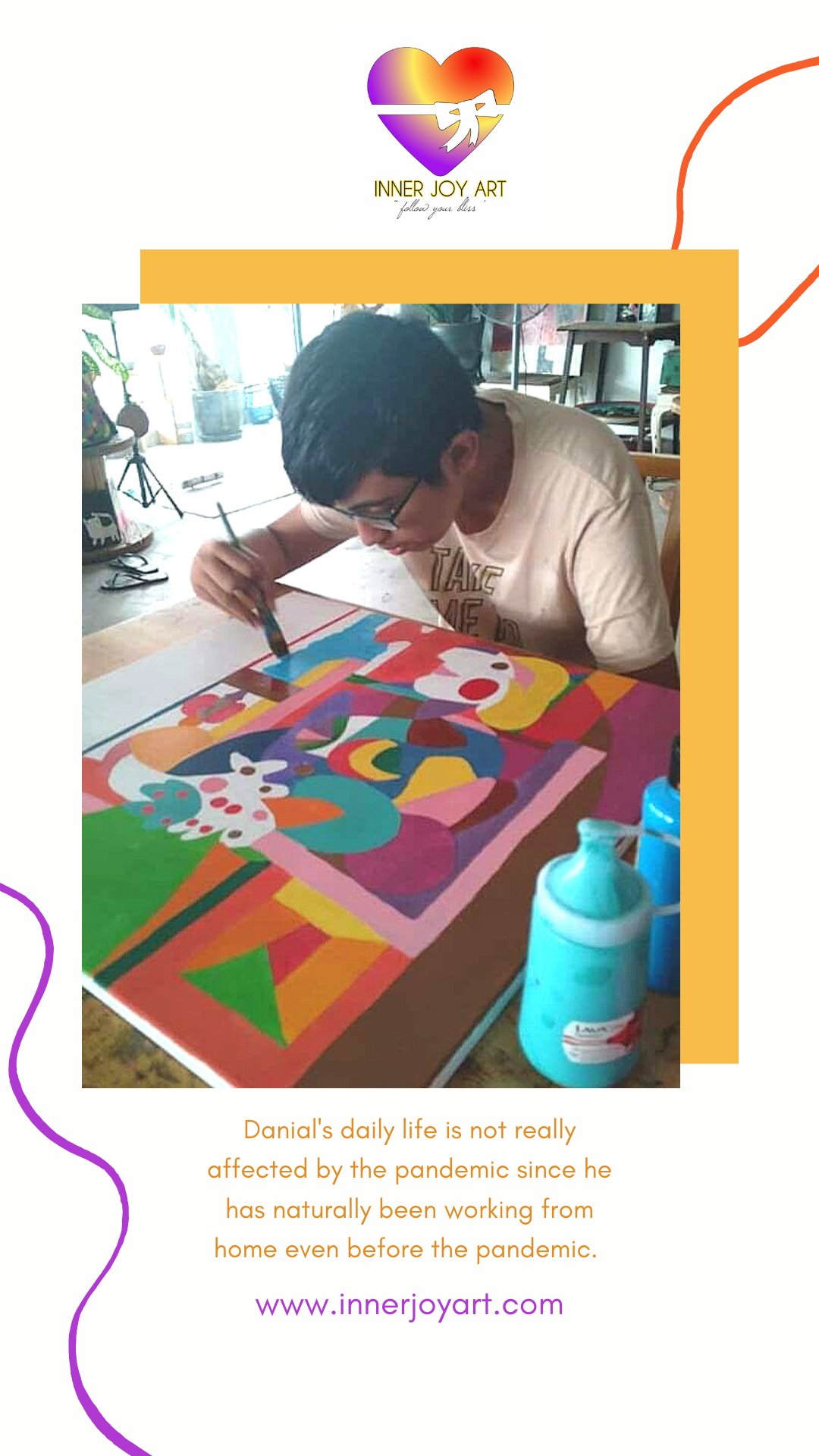 Is Danial a full-time artist?
Yes, Danial is a full-time artist. This is how Danial expresses himself and in a way, it creates a form of communication with people surrounding him. As an autistic artist, Danial is very focused and disciplined with his daily painting routine.
What are Danial's inspirations when he paints / creates art?
Danial's paintings are mostly inspired by whatever he encounters in his daily life/nature.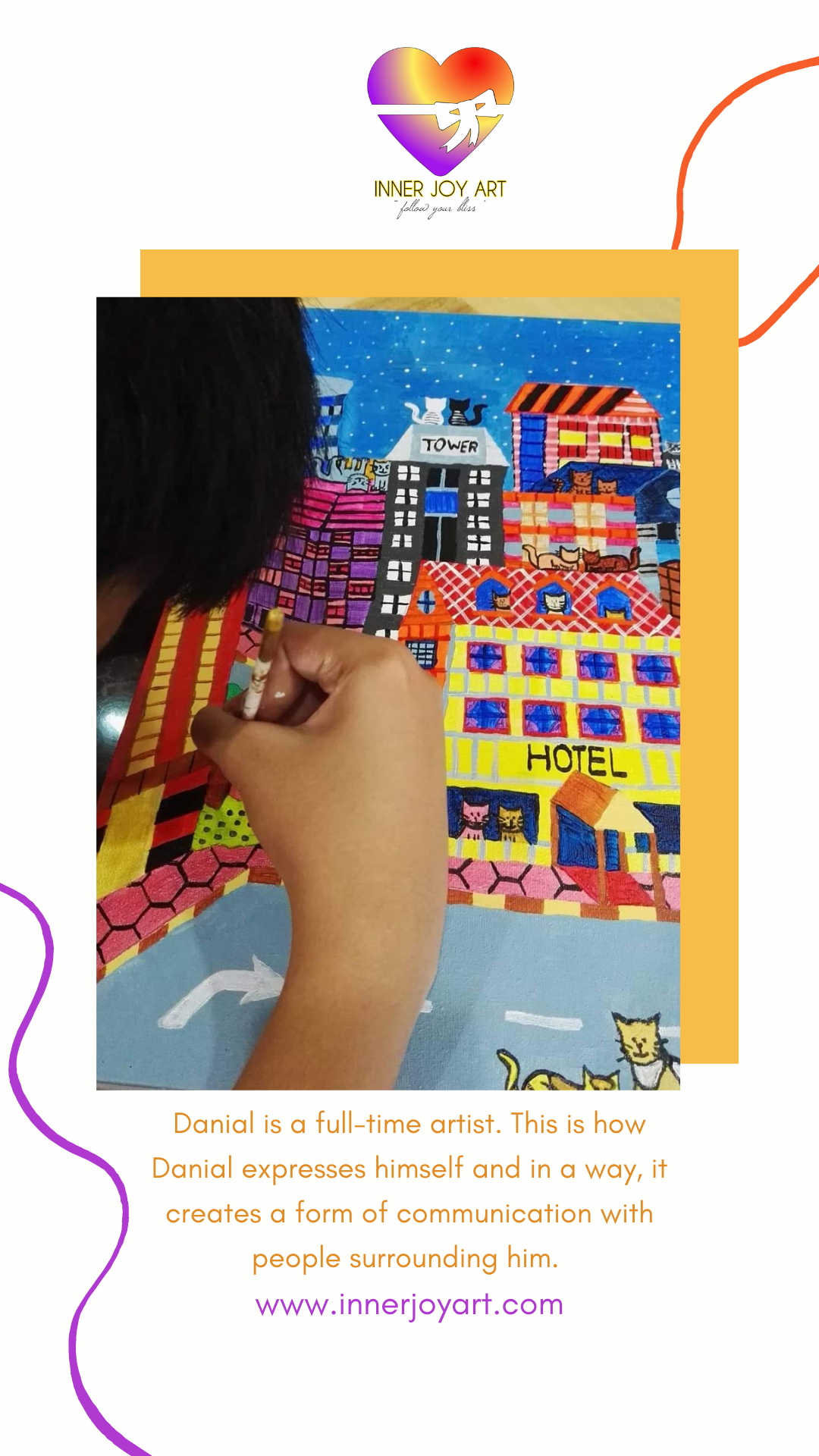 Has the covid-19 impacted you? If yes, in what way?
Danial is not really impacted by the covid-19 pandemic, since he is naturally working from home even before the pandemic.
What is your hope for Danial in year 2021 and beyond?
We would like to explore more painting techniques and explore different mediums for Danial.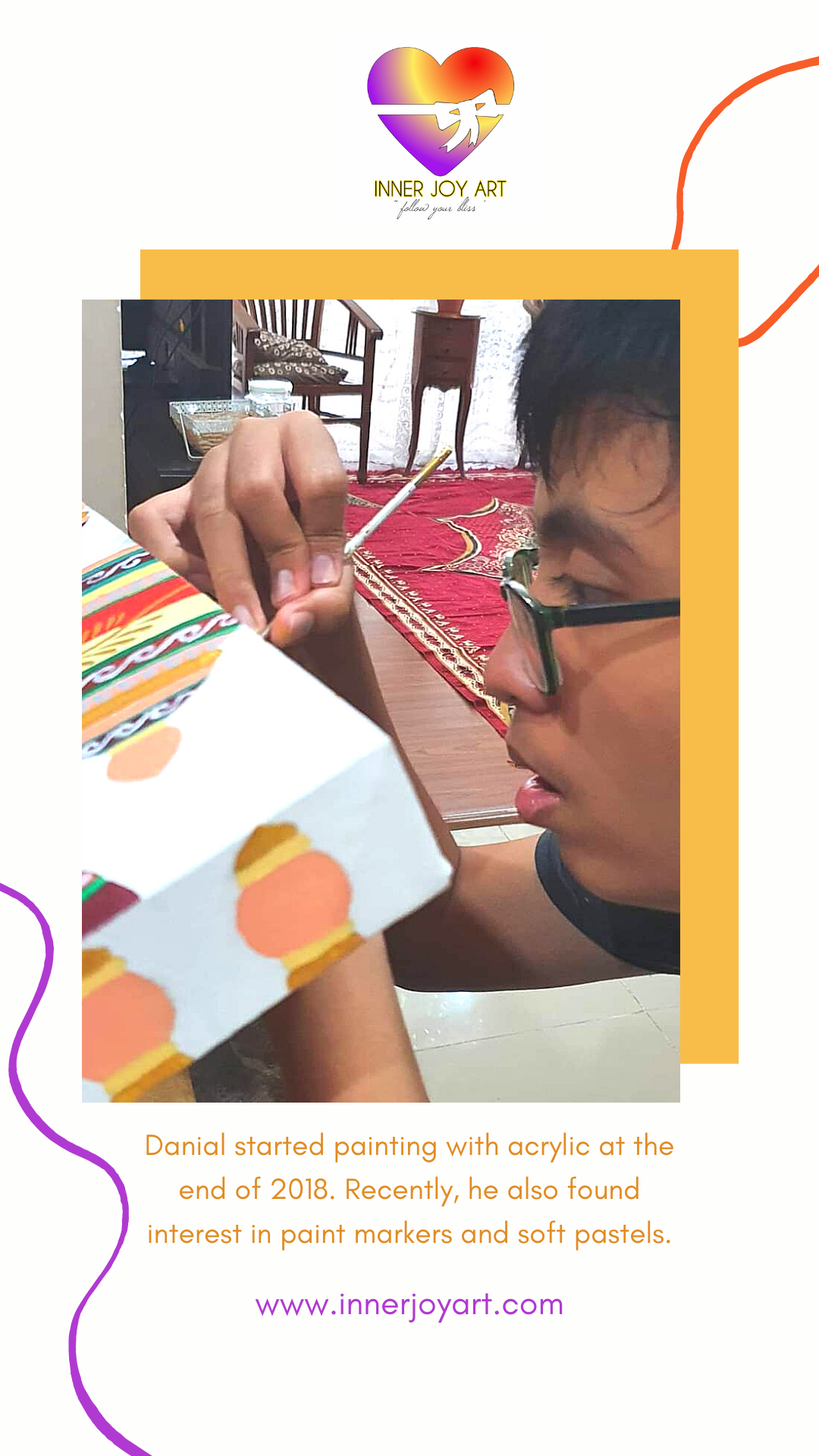 What is your message to other person who has a neurodivergent child with keen interest in art, and to anyone else out there who is just about to start their journey as an artist?
Just do it. There's no right or wrong in art.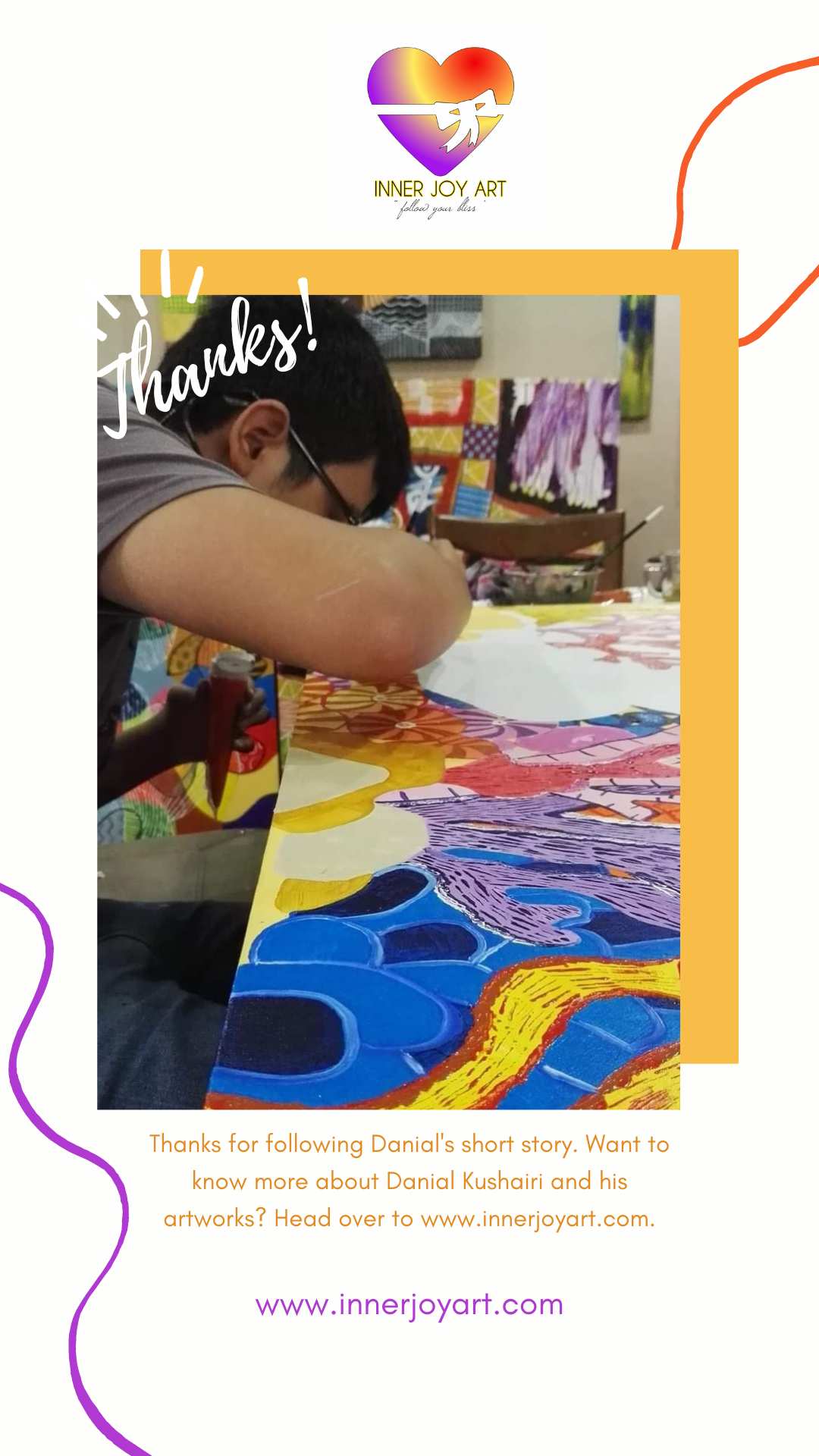 Danial Kushairi has continued to progress and grow so much in his art journey despite the pandemic situation. He thrives on, exhibiting virtually and physically through local as well as international avenues. Danial's latest achievement and a proud milestone which is an exemplary to all is his 1st solo art exhibition, A Walk in The Park which was held in March 2023 with 20 paintings sold out. Danial's paintings are high in demand now, and please do expect a waiting list for his next collection. :)
If you are one of the fans of Danial Kushairi's artworks, do follow us here and through social media to receive updates on Danial's next art exhibitions with us.
Related products